Grocery Technologies to Keep an Eye on in 2019
Grocery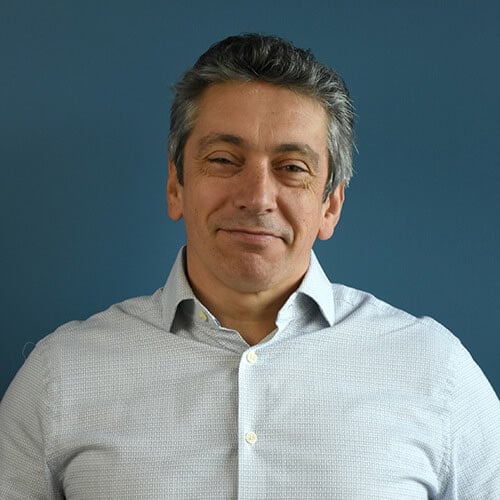 Pedro Ramos
•
5 min read
Updated: July 29, 2022
Published: February 14, 2019
In an ever-changing retail environment, grocers are faced with the challenge of sifting through various emerging technologies to compete in terms of both customer experiences and streamlining business operations. Here are some supermarket technologies and trends that grocers should watch in 2019.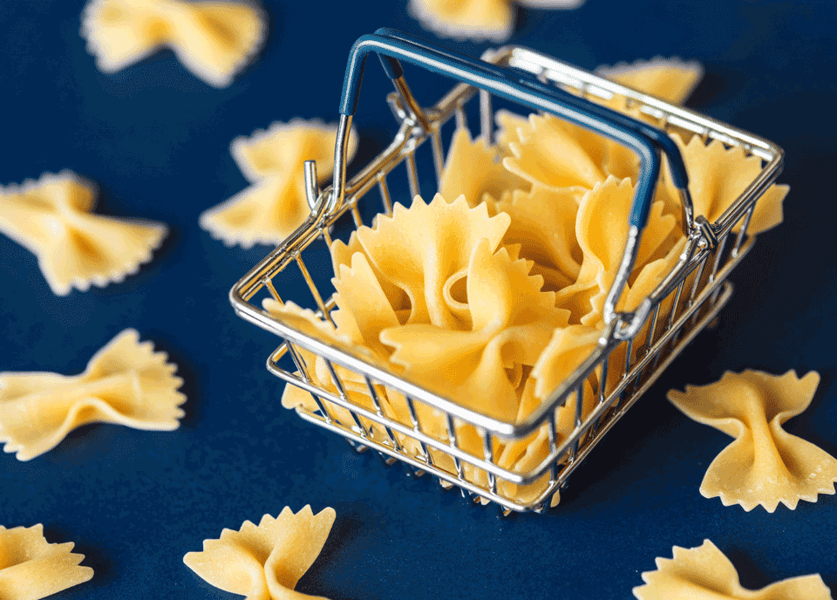 As we're winding down from NRF's Big Show last month and gearing up for The NGA Show, it's become clear that there are technology trends on the rise in the grocery industry. In an ever-changing retail environment, grocers are faced with the challenge of sifting through various emerging technologies to stay innovative in terms of both customer experiences and streamlining business operations. Even as technology continues to disrupt the grocery industry, the goal for grocery retailers remains the same as always – to offer better food more efficiently, and to stand out in a competitive marketplace. In this post, we will highlight supermarket technologies and trends that grocers should keep an eye on in 2019 and beyond.
Frictionless Checkout is a "Go"
From barcodes to self-checkouts, grocers have been interested in making the check-out experience faster and easier on customers for decades. The next iteration involves removing the check-out process altogether. A growing trend in grocery retail, frictionless or cashierless checkout aims to provide customers with a seamless in-store shopping experience to rival the speed and convenience consumers have grown accustomed to with e-commerce. Amazon is credited with being the first to bring frictionless checkout to the US grocery market with last year's opening of several Amazon Go stores. Utilizing "Just Walkout Technology," these stores allow customers to scan their smartphone using the Amazon Go app upon entry, grab items off the shelves, and walk out without checking out. Customers are automatically charged for the goods picked up during their shopping trip upon exiting, avoiding lines and checkout altogether. While Amazon plans on opening as many as 3,000 Amazon Go stores in the US in the coming years, these will likely remain focused on convenience food to-go rather than a full-scale supermarket.
However in China, Alibaba's Freshippo has taken frictionless a step further by turning their stores into full distribution centers. Like Amazon, Freshippo relies heavily on the shopper's mobile phone to blur the online and offline experience. At the store, shoppers can use the app on the phone to scan items to see their ingredients, origin, ratings, and reviews. The app can also utilize past purchase and browsing data to provide personalized suggestions, and Alipay allows customers to pay through their phone. The in-store warehouse also supports delivery in under 30 minutes within a nearly 2 mile radius. Pickers roam the aisles of the store filling online orders while bags are carried on conveyor belts along each store's ceiling to the packing room for final delivery.
Capturing the Online Grocery Shopper
While the vast majority of grocery shoppers still prefer to buy in store, the Food Marketing Institute estimates that online grocery sales will reach $100 billion by 2025, or about 20% of the grocery retail market. So, the race is on for food retailers to capture the online grocery shopper. Many grocers have already implemented home delivery, BOPIS (Buy Online, Pickup In Store), and/or curbside pickup options either on their own or through third-party partners like Instacart or Peapod.
The Blurring of Omnichannel and Expansion to Omni-Concept
As consumers are continuously becoming more connected by digital devices and blurring their online and off-line lives, it makes sense that we will continue to see online and in-store experiences blur as well. Independent channels, formats, and concepts will all blur to become experience-based. For example, we will see more and more grocery stores that also include restaurants, pharmacies, convenience shops, and banks inside their brick-and-mortar locations.
Personalization of Promotions
Part of a seamless in-store and online customer experience will include personalized promotions delivered to shoppers at the physical or digital shelf. Studies have shown time and time again that promotions that are strategically delivered at the "moment of choice" or time of purchase produce significantly higher sales conversions than those delivered before the shopping trip. Personalizing these promotions will deliver meaningful customer experiences and increased retailer competitive value.
The Robotics Revolution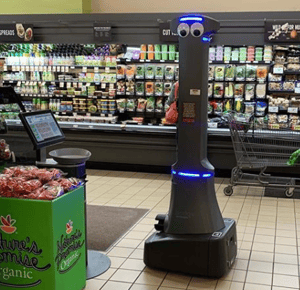 The robotics and AI revolution has been a long time coming, but it seems that 2019 is the year that we will start seeing robots in supermarkets. Giant (owned by Ahold Delhaize USA) recently introduced the world to Marty, the googly-eyed robot tasked with keeping store aisles safe. A message on the back of the robot reads, "This store is monitored by Marty for your safety. Marty is an autonomous robot that uses image capturing technology to report spills, debris, and other potential hazards to store employees to improve your shopping experience." When Marty identifies a spill or other tripping hazard, it says out loud, "caution, hazard detected," to alert customers, but also sends an announcement through the store's public address system, alerting associates. Marty can also scan shelves for items that are out of stock, perform price checks, and find discrepancies between the shelf and the store's scanning system. It is equipped with scanners to avoid collisions and multiple cameras.
Marty is just one example of the robotics that will increase efficiency within the grocery industry in the coming years, freeing up associate's time to better serve customers and improve in-store experiences. Albertsons is also working to utilize Robotics, Artificial Intelligence (AI), and Machine Learning technologies to develop a more efficient system to assemble baskets of products for delivery orders. Meanwhile, Target and Whole Foods have deployed machine learning to make store deliveries more precise and forecast inventory demand.
The grocery industry is highly competitive, with high volumes and relatively low margins, and AI and robotics technologies offer a competitive advantage in the form of labor savings and increased efficiencies.
Reliance on Data for Decision-Making
In such disruptive times, grocery retailers should rely on data to deliver actionable insights and influence innovation initiatives. Data and analysis are the key to understanding evolving customer expectations for in-store and online experiences and unlocking key efficiencies while avoiding technology for technology's sake. Many grocery retailers have struggled to tame their large quantities of disparate data in order to deliver the actionable insights required to boost profits, impact margin, and influence enterprise-wide transformation. As technology continues to impact customer expectations and retail adoption, grocers will need to rely on data analytics solutions to forecast, influence decisions, and measure results.
Subscribe to our blog
Receive free educational resources like exclusive reports, webinars, and industry thought leadership articles straight to your inbox.