Why Exception-Based Reporting is Essential for Restaurant Operators
Restaurant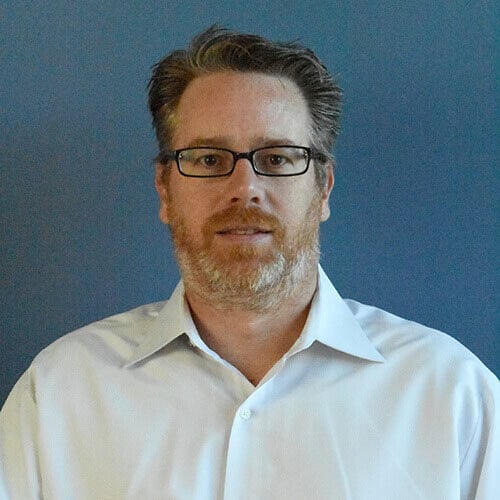 Derek Rodner
•
5 min read
Updated: July 27, 2022
Published: February 4, 2021
Restaurant EBR solutions have streamlined the process of identifying sources of margin erosion impacting profitability and overall operational efficiency.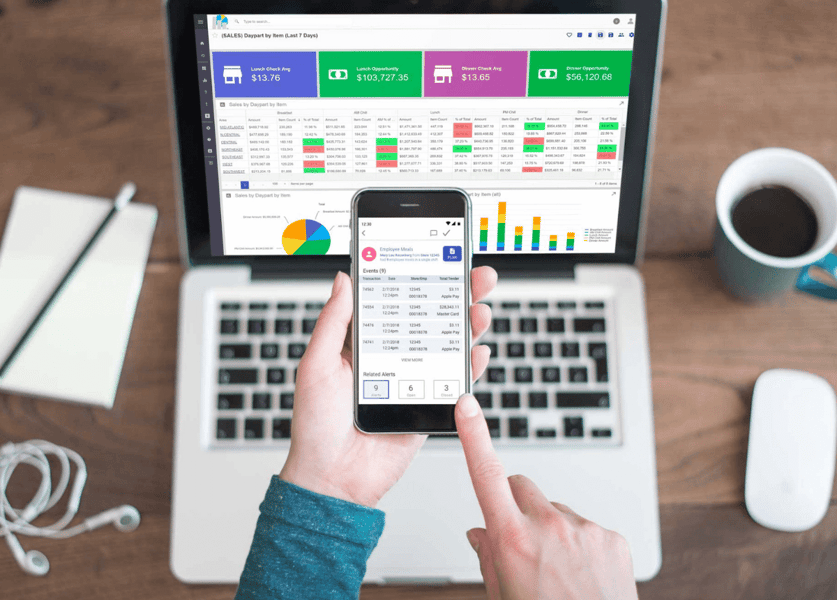 Every restaurant experiences some level of loss – fraud, theft, waste, compliance issues, and more that eat into margins and hurt profitability. Historically, operators have had to comb through sales receipts and tapes, requiring a keen eye to identify transactions that appeared to be fraudulent or in error. However, this approach is reactive, time consuming, and often misses many fraudulent transactions, as well as other sources of shrink. Exception-Based Reporting solutions have streamlined the process of identifying sources of margin erosion and has had a direct impact on profitability and overall operational efficiency.
What is Exception Based Reporting?
Exception-Based Reporting (EBR) software uses technology to quickly identify potential fraud and shrink due to unauthorized voids or vendor payments, excessive tips, and loyalty card abuse.
For over 25 years, restaurant operators have used Exception Based Reporting (EBR) to identify potential areas of loss, especially through fraudulent activity through Point-of-Sale (POS) systems. EBR solutions can sort through thousands of transactions, flagging potential fraudulent or non-routine transactions for immediate review. Alerts are programmed into many of today's advanced analytics programs, allowing restaurant operators to quickly identify the who-what-when-where of the transaction exception, saving money and dramatically reducing potential shrink.
Traditional EBR solutions were clunky, difficult to use, and required custom SQL coding knowledge to run even the most basic query. But modern solutions like Agilence are user-friendly, intuitive to use, and feature rich. Agilence's platform delivers robust data analytics features and integrate additional data feeds to find a wider range of opportunities for profit improvement. Features like automated report delivery, drag-and-drop query builders, prescriptive mobile alerts, drill-able dashboards, AI-powered risk scores, and an intuitive query-engine can be used to easily transform data into insights, and insights into action.
Examples of Restaurant Exceptions
As a restaurant operator, you can work with your chosen EBR vendor to set up thresholds, red-flags, and alerts tailored for your organization and existing systems and policies. Transaction amounts, time of day, employee names/number, and restaurant locations are just a few of the criteria that are valuable for catching fraudulent activity.
Cancelled or voided transactions are a common red flag of potential loss. While some voids are acceptable, setting thresholds for void amounts, number of voids, and related data can be pre-programmed to send alerts to management. When exceptions are noted outside of those thresholds, it is an immediate opportunity to prevent loss or on a lesser scale, identify an employee training opportunity.
Voids are not the only source of loss for restaurant operators. Loyalty programs and discount codes can also be a source of fraud or policy non-compliance, as are high comp-rates, cancelled checks, and manipulated cash transactions. EBR systems provide the advanced tools necessary to identify these potential sources of loss and put actions in place to prevent them.
Restaurant operators are looking for every advantage to protect profits as they rapidly evolve to a changing business environment. EBR reporting is a smart tool that helps restaurant operators reduce loss as it happens, helping them to continue to serve their valuable clientele.
How to Deploy Exception Based Reporting
1. Review your current systems and business processes.
If you are still relying on manual transaction review, it is time to up your game. EBR reporting will give you the incentive you need to modernize your business practices. EBR software can also free up managerial time and effort spent searching for transaction errors they may not be able to find with POS reports, spreadsheets, or manual review. Extra checks and balances are put in place, especially when alerts are sent to home office personnel instead of relying on location managers to identify and correct specific issues.
2. Identify your thresholds.
EBR solutions will help you put a stake in the ground and identify transaction criteria for review. You may discover that your previous limits were too lax and realize you need to take a more robust approach to data analytics. You will also have the opportunity to implement additional business rules that close the gap on other potential areas of loss. The goal of EBR reporting is to reduce loss, protect profits, and grow your business. Accurate thresholds are a critical foundation in achieving those goals.
3. Communicate your program and train users.
Nobody likes a "gotcha" approach to management. Let your employees know that you are implementing a new system that will track potential areas for correction. Provide the training they need, retraining them on basic procedures that will benefit your entire operation. Choose a super user who understands the system and can provide training across your locations.
4. Work with your EBR vendor.
Your EBR vendor has deep experience in implementing exception-based reporting systems and can advise you on implementation, what corrective actions to take, and how to interpret your data. Working closely with them is part of not only a successful deployment, but a valuable operational change for your organization.
Over time, you may want to incorporate additional data feeds, reporting, alerts, and more as your use of the EBR platform matures. Your vendor should offer their experience and guidance in navigating these efforts to maximize the value of the partnership.
5. Determine your ROI.
Recognizing how prominent theft and fraud are in the restaurant industry, it is easy to see how EBR systems can quickly recapture the cost of the investment and make a profound impact on preserving profits. Exception-based reporting systems can often bring a positive ROI within one year, increasing your digital capabilities while saving money.
Learn more about how restaurants can benefit from a modern exception-based reporting platform in our on-demand webinar with Brumit Restaurant Group, "Turning Data into Smarter and More Profitable Restaurants."
Subscribe to our blog
Receive free educational resources like exclusive reports, webinars, and industry thought leadership articles straight to your inbox.