5 Questions CIOs Should Be Asking Analytics Vendors
General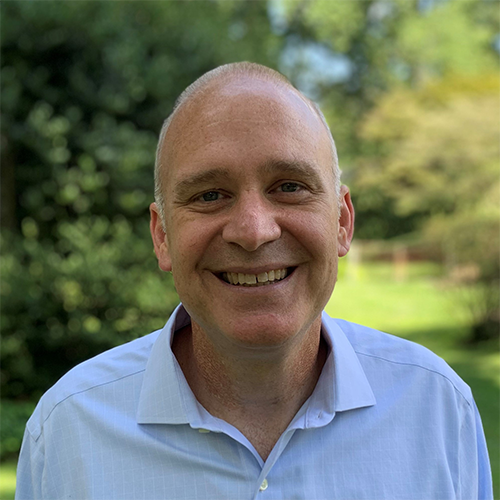 Brian Brinkmann
•
7 min read
Updated: July 27, 2022
Published: January 28, 2021
How do you evaluate data analytics vendors to ensure you're choosing the best for current and future business needs? Here are some key qualifying questions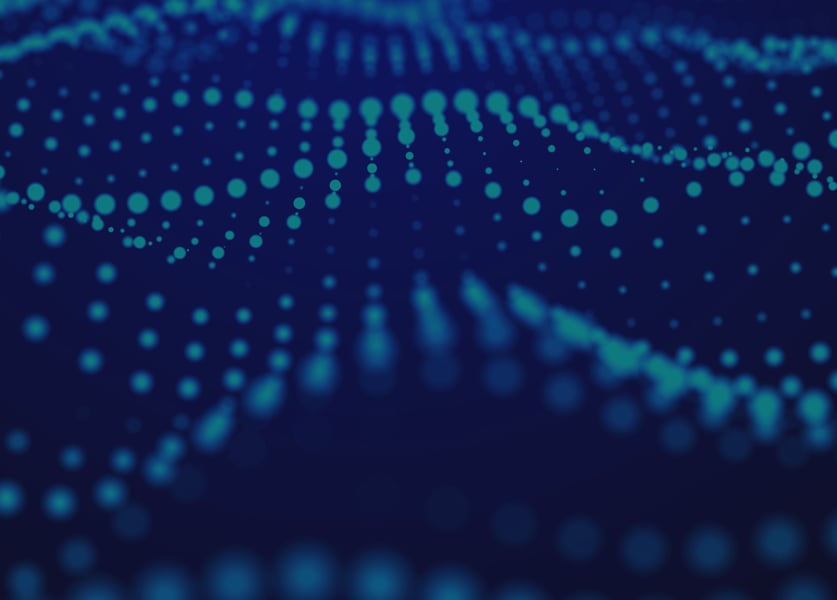 Data analytics is quickly becoming a cornerstone of management decision making. Your management team wants accurate data with actionable insights. As CIO, you want a system that supports the company's business vision, is highly secure, yet user friendly.
How do you choose a vendor that helps you meet your current business goals and prepare for tomorrow's unknown demands? What are the top questions you should ask your potential analytics vendors?
We have outlined the key questions to ask your potential analytics vendors to ensure you choose the right resource for your organization.
Question #1: What's in the box?
Most vendors will have their solution-in-a-box offering. You will need to understand what is and isn't included in their "out of the box" offering and whether or not it will fit your needs right away or require alteration or supplemental solutions of some kind. But where do you start?
Before you started your analytics vendor search, you recognized that you had a business problem to solve. What was it? Did you want to control loss? Improve productivity? Increase promotional effectiveness? The answer to those questions will help you define your analytics software requirements. Defining your software requirements is the first step to evaluate data analytics vendor offerings.
Compare your "must-have" requirements to basic out-of-the-box offerings. Will the software solve your challenging business problems and meet your criteria? Will you need customization? Do you need an upgrade to a different product solution? Who are the top vendors who meet your "must-have" requirements?
You will only be able to solve your business problems with the right software. Start by defining your business problem, documenting your criteria, and comparing basic vendor offerings – before you start contacting vendors.
Question #2: What value do vendors provide?
In the olden days, vendors touted their features, showing that they had more bells and whistles than their competitors. Those days are long gone. Today's vendors are now an integral part of business solutions. As CIO, you will need to choose a software vendor who understands your business issues, your strategies, and your long term goals.
Today's vendors are business partners. They must not only demonstrate the benefits of their analytics platform during implementation but show how they will support your organization throughout the life of the product. Analytics vendors should commit to your success long-term, so choose wisely.
Decision makers are tasked with making high-impact decisions in an uncertain environment. Analytics platforms reduce uncertainty by providing proof of what happens on the front lines of retail. Your analytics vendor will be your trusted advisor as your company opens to the wealth of insights that these platforms have to offer.
As CIO, you will be responsible for working with your analytics vendor throughout the life of your software agreement. Tech sales are no longer a once-and-done sale. Vendors need to prove their value before, during, and after the sale. Because of your long-term relationship, analytics vendors become your trusted advisor, working closely with you, and providing value for the short and long term.
Question #3: What is (and isn't) included in the stated cost?
Sticker shock is something you can avoid by understanding what is, and is not, included in the total price of the platform. Remember, you are buying a solution, not just a piece of software, so there will be additional costs you must consider.
Customization. After you define your requirements, you will have a better understanding if your vendor's out-of-the box solution will fit your needs or if their product will need customization. Work with your vendor to see how long customizations, including integrations, will take and what technical, labor, or equipment is required that isn't in the basic contract.
Deployment. How long will it take to deploy the new platform and what resources will you need? Are you migrating from a server-based to a cloud-based environment, requiring new hardware and other resources? Work closely with your vendor to understand the timeline, labor, and equipment you will need to fully deploy your new platform.
Licenses, users, future upgrades. Software platforms require licensing agreements, which need to be fully reviewed before signing on the dotted line. Make sure you detail the number of users, locations, and data sources, incorporate future upgrades, and include similar requirements into the cost of the platform.
Overall, you want your investment to be an agile platform, one that can easily adapt to today's demands and tomorrow's challenges. A flexible platform, combined with vendor expertise, helps provide the information that decision-makers need for today and tomorrow – without expensive surprises.
Question #4: What resources do you need for deployment?
While some solutions are plug-and-play, other platforms need vendor customization before they add value to your firm. During the deployment process, you can expect internal (and external) resources will also be needed.
Consulting. Your vendor will work closely with you to understand your business challenges, company vision, and potential solutions. These costs may be included in your agreement or may be separate charges. In addition, you may choose to use third party resources that are objective and knowledgeable but come at an additional cost. Do a deep dive and understand if consulting is required and included in the contract.
Internal resources. Your IT staff, as well as cross-departmental teams, will need to contribute their time to the deployment effort. You will need identify people in your organization, from IT, Finance, Management, and Operations, who will participate in the deployment project. These departments need to understand how analytics will affect their department and what daily operations will need to change to effectively use the new software, in addition to projecting how much time they need to devote to analytics deployment.
Training and Process Improvement. If analytics is new to your organization, you will need time to get your company used to using the software, integrate it with existing programs, and understand how to use it on a daily basis. You may need to develop new workflows, reports, and processes that will eventually streamline the use of your new analytics platform. Your vendor may provide training resources at deployment, but ongoing education is needed for your organization to reap the full benefits of your analytics platform. Analytics software is a positive culture change to your organization. Training and process change support will help users adapt more quickly.
Question #5: What happens when I throw you a curveball?
On paper, all vendors can look the same. How can you tell them apart? You can conduct references and demonstrations, but the true test comes when you try to surprise your vendor with a challenge. You will see if they "show up" and claim the role of trusted advisor and partner – or run for the hills.
Vendor Vetting. As you interview vendors, give your potential vendors as much information as possible so they can prepare a proper vendor demonstration. But do not be afraid to ask them an unusual question. Ask for a "day-in-the-life" demonstration of how your departments would use their platform, or specific comparisons against their competitors. When analytics vendors are confident about their product, they will be prepared, no matter what you ask them.
Real life scenarios. As a trusted advisor, your analytics vendor should be able to answer your most difficult questions and work with you to develop an answer. Do not be afraid to ask them how to improve a report, interpret analytics for difficult scenarios, or call upon their expertise with other clients. As a solution-oriented vendor, they must be committed to answering your most challenging questions.
Look beyond cookie cutter answers from your analytics vendor. Ask them questions that go beyond just the functionality of their system and how they can use analytics to solve your most pressing challenges.
Very rarely have we encountered a vendor who met all deliverables and expectations on time and as expected. Agilence will give our team insights into day-to-day operations allowing us to identify real opportunities for success so we can make better business decisions and improve our top-line growth. This is what we've been missing and it's incredibly refreshing to work with a company that is actually there for us.
– JoAnn Yoder, President & COO Brumit Restaurant Group
Data analytics is critical for today's decision makers to solve emerging and unprecedented business problems. Choose an analytics vendor who can help you solve your biggest business challenges with flexible software that is supported with industry-leading expertise. No matter if your goal is loss prevention, digital transformation, improved productivity, increased revenue, something else entirely, the right data analytics solution will make you more competitive and effective as a CIO.
Learn more about selecting the right vendor by downloading our white paper, "Implementing a Data Analytics System that your I.T. Department will Love."
Subscribe to our blog
Receive free educational resources like exclusive reports, webinars, and industry thought leadership articles straight to your inbox.