The New Restaurant Customer: 9 Impacts of COVID-19 on Foodservice Consumers
Restaurant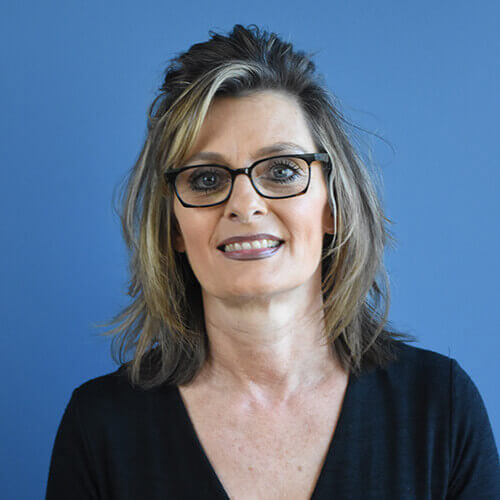 Laura Johnson
•
6 min read
Updated: July 27, 2022
Published: August 20, 2020
Restaurant operators are exploring ways to adapt to meet the expectations of a changed customer in order to thrive in a post-pandemic world.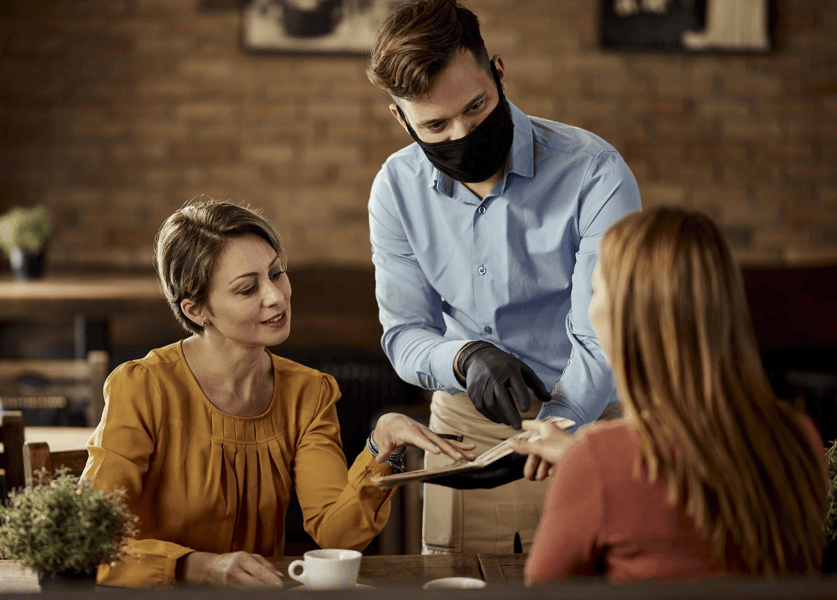 The COVID-19 pandemic has fundamentally changed the way that we all interact with each other. Unsurprisingly, industries centered around social connections and gatherings have been hit the hardest during lockdown. Even as restaurants begin to reopen, consumers are anxious and have new expectations for dining experiences. From the overnight rise of delivery and pick-up and the need for contactless ordering and payment options, to new ways to eliminate crowded waiting areas, operators are exploring ways to adapt to meet the expectations of a changed customer in order to thrive in a post-pandemic world.
Below we've outlined nine key changes in consumer dining expectations:
1. Safety-first mentality
Recent research indicates that consumers have developed a heightened sense of what they view as safe food handling practices and an increasing desire to know where their food came from, how it was grown, raised and processed. This will likely continue to some extent long after the pandemic is behind us. For restaurants, this means consumers will have a lower tolerance than ever for employees not using gloves, mishandling of food, as well as associated "cleanliness indicators" like dirty restrooms and over-flowing garbage cans. Additionally, consumers will likely continue to be interested in the source and processing of food prior to making its way to their plate.
2. Enhanced sanitization measures
Along the same line as the consumer's safety-first mentality, they will be more interested than ever in restaurant sanitization measures. Simply having a sign in the bathroom that reads "employees must wash hands" will no longer be enough. The increased use of sanitizers, wipes and hand washing will likely continue for the foreseeable future. More consumers will carry sanitizers and wipes and also expect restaurants to supply them. Regular sanitization of dining rooms, single-use menus, mandatory use of masks by staff, and signage communicating these practices will become more and more popular to meet customer expectations to cleanliness. Unfortunately, this means that the future of buffets and salad bars is uncertain as anything that more than one patron touches, like self-serve condiments or beverage machines, will need to either be regularly sanitized, modified, or removed entirely.
3. Adoptions of contactless ordering and payment options
Pre-COVID, many restaurants were starting to adopt self-service ordering kiosks, table-top ordering tablets, and other touch-screen-based options. With sanitization at top-of-mind, consumers will likely continue to wear gloves or use a napkin to interact with these touch-screens for the short-term, but will eventually expect no-touch solutions to be put in place. By necessity, we are quickly moving to a no-touch world and digital ordering solutions need to evolve to allow this. New technologies such as mobile apps, facial recognition, and voice-driven solutions will likely rise in popularity as a result.
4. Increased use of delivery as a percent of total sales
Certain consumers simply won't feel comfortable eating in a restaurant any time soon, but that doesn't mean they don't want to enjoy restaurant-quality food. Throughout the coronavirus crisis, many consumers have adopted delivery as their primary way to access restaurant food. Even if they still use drive-through, many who have never tried 3rd party delivery before are deciding to use it. This higher level of comfort with the service will remain and translate into greater long-term use of foodservice delivery options.
5. More delivery options
As mentioned above, delivery will likely become a greater source of revenue for restaurants, but delivery customers will expect greater convenience and variety when ordering. Consumers' demand for high-end restaurant food will continue, but so will their desire for take-out and delivery. We expect that polished casual and higher-end restaurants will work quickly to expand their take-out and delivery menus, packaging and services. This means embracing third-party delivery services, revamping menus, embracing curbside pickup, expansion into ghost kitchens, adding dayparts, and more to meet evolving consumer expectations.
6. The popularization of curbside takeout and frictionless drive thru
Consumers worried about dining in will also be drawn to convenient and safe take out options. It's convenient, the food is hotter and fresher than delivery and there is no delivery person handling it. Curb-side pick-up offers the best of all options and will likely become a part of virtually every full-service restaurant operation. Similarly, no-touch protocols will likely be put into place for quick-service restaurants and fast casual drive thrus.
7. Improved take-out/delivery packaging
As delivery becomes more popular and contactless, packaging will also need to improve to ensure safety protocols are followed. Packaging will need to be tamper-evident and maintain the food's temperature, moisture and presentation. This is a tall order. Operators have been reluctant to use higher-cost take-out packaging because they feel they can't pass the cost along. Consumers are about to demand it and may now be willing to pay for it. Delivery packaging will become a differentiator and part of an operator's brand experience and no longer be viewed as a cost to be minimized.
8. The push to local, loyalty, and trust
During times of uncertainty, consumers are more likely to spend their money with businesses that they trust. The collective experience of living through a global pandemic has fostered a greater sense of community and businesses that can find a way to build trust and community connections will inherently grain loyalty from their customer-base. Loyalty programs will also see a resurgence in the restaurant industry as operators lean on their database of customers to get patrons back into their restaurants.
9. Weighing risk vs. value
During the peak of the pandemic, consumers had to ask themselves every time they left their home, "is this worth the risk I'm taking?" and that level of caution isn't likely to disappear any time soon. In addition to minimizing associated risk with enhanced sanitization and safety measures, restaurants must also focus on building value both through optimized pricing strategies and by creating an overall pleasant dining experience. While food quality will likely continue to be the most important variable for dining experiences, the quality of a restaurant's atmosphere and service will be increasingly vital. Promotions and deals that enhance the customer's perceived value will also play an increasingly important role in coaxing anxious consumers into restaurants.
Learn more about how Brumit Restaurant Group is using Agilence's Data Analytics Platform to cope with the pandemic in our on-demand webinar, "Turning Data into Smarter and More Profitable Restaurants."
Subscribe to our blog
Receive free educational resources like exclusive reports, webinars, and industry thought leadership articles straight to your inbox.