Horror Stories or Secret Sauce: What are Ghost Restaurants?
Restaurant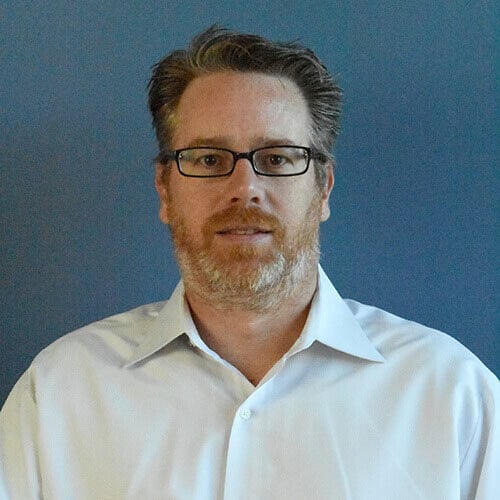 Derek Rodner
•
5 min read
Updated: July 29, 2022
Published: June 20, 2019
Virtual kitchens aka ghost restaurants are foodservice establishments without a storefront that focus entirely on at-home deliveries.
As restaurant delivery becomes more popular than ever, restauranteurs are beginning to abandon the traditional brick-and-mortar restaurant in favor of something new and innovative. Virtual kitchens, also known as ghost restaurants, are foodservice establishments without storefronts that focus entirely on at-home deliveries, often through third-party delivery services and online ordering options. This delivery-only model allows restaurants to avoid many traditional expenses and overhead costs while providing customers with a more convenient and faster way to dine at home. But are ghost restaurants just another fad, the stuff of horror stories? Or is this new model the future of quick service restaurants?
How do Ghost/Virtual Restaurants Work?
Using a website or ordering app, customers can view menu items, place orders, and pay for their meals online. Similarly to a traditional restaurant, the kitchen is then notified and begins to prepare the order. Once it's complete, a delivery service transports the order to the location designated by the customer while placing the order and payment is distributed to all relevant parties. These businesses hire no front-of-house staff, don't offer seating or have a storefront of any kind, and exist almost entirely online on the apps and websites of delivery aggregates. Some operate out of existing brick-and-mortar restaurant kitchens.
The term "ghost kitchen" was first used in a 2015 NBC 4 investigation into top-rated New York restaurants on Seamless and Grubhub when it was discovered that the city's health department had never inspected 10% of the top 100 rated restaurants, meaning they didn't have the license to operate a commercial kitchen. The article went so far as to liken these restaurants to shell companies, operating in the shadows.
But since then, Uber Eats has done a lot to advance the concept of virtual restaurants, pointing out similarities to virtual reality and defining the units as, "data-driven, delivery-only concepts operating out of existing brick-and-mortar restaurant kitchens." The idea is to utilize Uber's search data to identify market gaps and make recommendations to existing Uber Eats partners. For example, one of the first attempts at a virtual restaurant was a poke shop in Chicago, where Uber identified a trend of app users searching for the popular sushi-grade fish and rice bowls. Partnering with trusted sushi partners who already had fresh fish in their kitchens, Uber Eats was able to offer users a new "pop-up" experience. Instead of tagging these concepts as "virtual" on the Uber Eats app and website, customers found a green badge next to the words, "Uber Eats pop-up, crafted by Uni Sushi," for instance, or the name of whichever brick-and-mortar restaurant was preparing the special menu items. Working with existing partners, Uber Eats has opened about 1,500 virtual restaurants in the U.S. and Canada, with another 1,000 around the world.
Other ghost/virtual kitchens avoid the brick-and-mortar restaurant altogether by combining multiple delivery-only concepts into one shared functional kitchen. The hope being that customers want high quality, convenient delivery options and don't necessarily care where the food is prepared. These delivery-only restaurants can be standalone businesses or an extension of a brick-and-mortar brand that extends their delivery radius. A number of traditional restaurant chains like Starbucks, Wetzel's Pretzels, Chick-fil-A, Dog Haus, Outback, Carrabba's, and Famous Dave's have already expanded their offerings to include virtual or ghost kitchens.
The Benefits of Opening a Ghost Restaurant
Increased Flexibility: Being entirely digital means that you can change your menu more frequently without having to worry about updating signage or printed materials. If an ingredient becomes too expensive or is no longer accessible in your area, you can easily swap out your menu items to suit what is cost-effective and available to you.
Smaller investments: Ghost restaurants are able to run leaner operations with lower costs since they have no need for decor, signage, dinnerware, and additional staff members to serve as servers or hosts. Since they don't depend on a dining area or high-foot traffic location, ghost restaurants require significantly less overhead as well.
Opportunities for experimentation and optimization: Ghost restaurants are the perfect opportunity to experiment with new concepts, menu items, markets, dayparts, and more. Ghost restaurants can fine-tune their operations and make changes faster than traditional restaurants.
Collect and manage customer data: Customer search history and demographic data can be used for strategic targeting of marketing/promotional messages and user experience improvements. Since the entire transaction is digital, operators can effectively track a person's order, their opinion of the meal (through reviews), and find meaningful ways to improve their experience for the next time.
The Future or a Flash in the Pan?
Only time will tell whether ghost restaurants and virtual kitchens will last, but all signs point to the concept being around for a while. These experimental establishments will likely continue to ride the delivery boom as they cater to busy, young customers who enjoy convenient at-home dining options and easy customization. The concept offers an appealing low operational-costs option to a notoriously slim-margin industry but is unlikely to overtake or dominate the restaurant industry as a whole. There will always be a place for the full restaurant experience – seating, good service, mood lighting, etc. But delivery-only eateries make it possible to experience good food at home every day while operators run leaner operations with lower costs and greater adaptability.
Want to learn more about how data analytics can inform better decision-making and increase profits in the restaurant industry? View our on-demand webinar, "Ingredients to Insight: 5 Ways to Boost Restaurant Revenue with Data Analytics."
Subscribe to our blog
Receive free educational resources like exclusive reports, webinars, and industry thought leadership articles straight to your inbox.