The Pros and Cons of Third-Party Delivery Services for Restaurants
Restaurant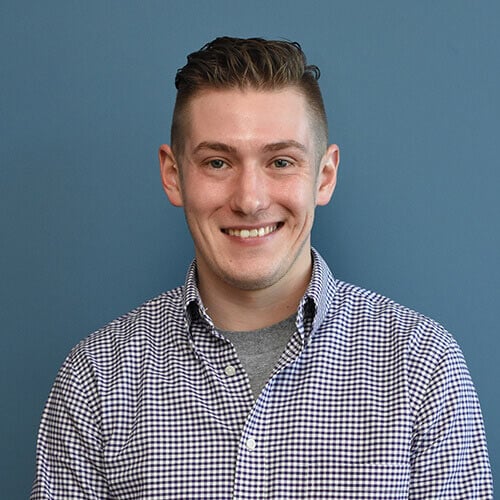 Martin Murphy
•
6 min read
Updated: July 29, 2022
Published: May 9, 2019
Restaurant operators should evaluate the pros and cons of employing third-party digital ordering and delivery services before signing up.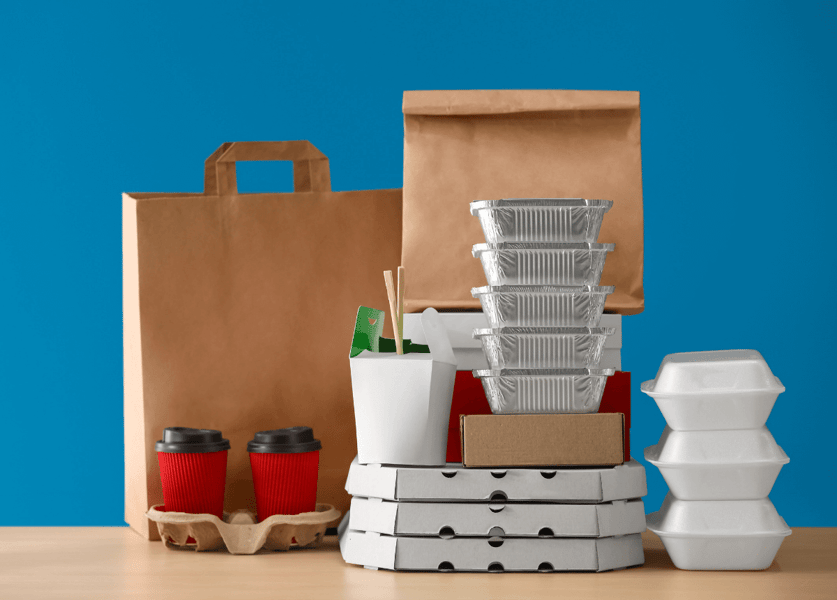 The demand for convenient options like delivery is on the rise and spreading from the usual suspects like pizzerias and Chinese takeout restaurants to fast casual, quick-service, and table-service restaurants alike. This is possible through an increase in third-party delivery services like UberEats, Postmates, DoorDash, and GrubHub. Today, consumers use these third-party delivery apps more than ever before and restaurants have the opportunity to increase revenues as a result. However, there are also significant complications that come with outsourcing delivery, most notably, losing direct control of the customer experience.
These services offer customers unprecedented variety, speed, and convenience by letting users browse the menus of local restaurants all in one mobile app or website. The user can then order food through a website or mobile app which contacts a network of drivers who use their own cars or other transportation to pick up the food and make the deliveries. The services earn money through restaurant commissions, delivery fees or both. This type of digitized convenience allows restaurant operators to benefit from offering new delivery models without investing in new infrastructure. Even higher-end restaurants that traditionally have not offered home delivery can partner with third-party delivery services to offer consumers a new level of convenience and introduce new customers to their offerings.
The phenomenal growth of digitally-enabled delivery services indicates that customers value the convenience and variety they provide. Mckinsey estimates that the digital food delivery market will be worth $22 billion by 2025. The major players include Grubhub, Deliveroo, UberEats, Postmates, and DoorDash. Grubhub reported $5.1 billion in food sales in 2018, a 34 percent increase from the prior year, and said it has grown to 17.7 million customers. UberEats said it expects to deliver $10 billion worth of food in 36 countries this year, up from $6 billion in 2018.
The very premise of these services disrupts long-established restaurant business models, and while many are adopting third-party delivery, others aren't convinced. Taco Bell recently launched nationwide delivery through a partnership with Grubhub, but others like Panera Bread have decided to invest in their own delivery platform rather than turn their customer data over to a third-party.
It's tempting to begin a partnership with one of these services to keep up with competitors who already offer online ordering. But before signing up with a third-party delivery service, consider these areas of concern.
The Price of Third-Party Delivery
Although negating the need to build out an expensive in-house delivery fleet and infrastructure, third-party delivery services are far from free, or even cheap – most charging 15-30% in commission fees sometimes in addition to a delivery charge to the customer. In an already thin-margined industry with strengthening headwinds like labor and food costs, this is too high a price to pay for many operators. Franchisees in particular aren't happy paying commissions to third-party delivery services. A recent group of McDonald's franchisees argued that, "Our margins do not allow for the commissions that Ubereats (McDonald's preferred delivery partner) is taking."
The Risk of Losing Loyalty
Building a loyal base of regulars is the key to any successful restaurant business. In fact, it's five times more expensive to attract a new customer than it is to retain an existing one and increasing customer retention rates by just 5% can increase profits by 25-95%. A recent Morgan Stanley survey reported that nearly 43% of consumers use delivery apps to directly replace their visiting the brick-and-mortar restaurant, suggesting that home delivery can lead to incremental cannibalization of higher margin dine-in meals. Another key consideration is that third-party delivery customers are primarily focused on convenience, not necessarily loyalty, so they are most likely to use ordering apps that offer the greatest number of local restaurants (aka your competition).
The Lack of Oversight and Accountability
Delivery customers have high expectations for reliability and speed, and while third-party delivery services let restaurant operators off the hook for clearing that high bar, it also means that they lose control of the customer's experience. Working with third-party vendors essentially means handing over the reins of your brand to an outsider as restaurants typically have little to no say in how they are presented on these platforms. A 2016 Technomic study confirms that the vast majority (76%) of consumers hold the restaurant at least partially responsible for any errors during the delivery process, even if/when the third-party is to blame, putting your restaurant's reputation on the line. But the proliferation of third parties has made digital delivery technology a commoditized product. Meaning that consumers expect delivery to be an option, but if you use a third-party to provide the services, so can everybody else. For it to be considered a competitive advantage, you must own it.
The Limited Customer Data
Partnering with a third-party delivery service means that restaurants no longer own all of the customer data managed through those third-party platforms. This can obviously complicate marketing and messaging while excluding delivery orders from customer loyalty or rewards programs. Another drawback to not completely owning your data is the possibility that a delivery partner could run analytics on your delivery data and present insights as untapped opportunities to competitors in the same market. On the other hand, these third-party aggregators can also offer an entirely new way for restaurants to gather customer data that can help to create better online offers and better satisfy customers.
While it may have a greater upfront cost to create your own delivery fleet, the major benefit is having complete ownership of the customer relationship, the quality of that experience, and the data customer data gained over time. Restaurant operators should evaluate the pros and cons of employing third-party digital ordering and delivery services before signing up. While they can increase brand awareness and reach a wider market, they can also be expensive and risky when it comes to customer service and satisfaction. Weigh your choices carefully when deciding whether to go with a proprietary delivery model, partner with third-party aggregator, or avoid delivery altogether. Remember that there's no substitute for testing and using data to analyze the best approach. Consider testing various methods in different locations and comparing the results with a robust data analytics solution.
Want to learn more about how data analytics can inform better decision-making and increase profits in the restaurant industry? View our on-demand webinar, "Ingredients to Insight: 5 Ways to Boost Restaurant Revenue with Data Analytics."
Subscribe to our blog
Receive free educational resources like exclusive reports, webinars, and industry thought leadership articles straight to your inbox.