5 Tips to Improve Restaurant Performance
Restaurant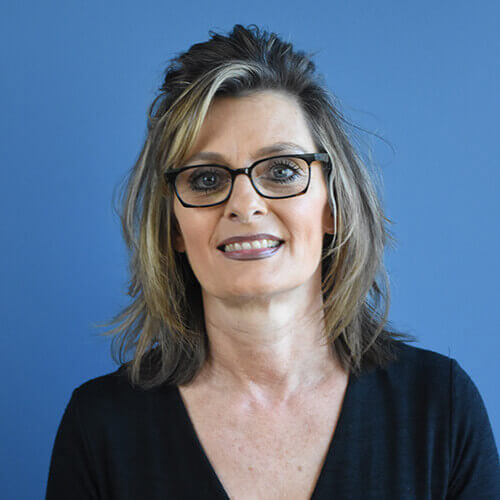 Laura Johnson
•
7 min read
Updated: July 29, 2022
Published: December 8, 2016
Making informed decisions faster, increasing efficiency, and improving margins helps restaurant operators take operational performance from good to great.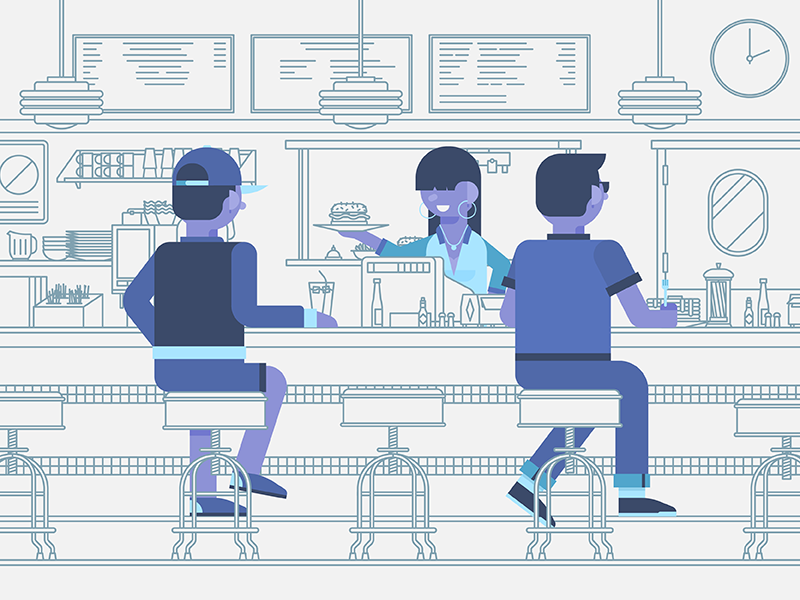 Table-service restaurants serve as a reunion or gathering spot for family, friends and coworkers alike, while quick-service establishments keep shoppers energized and moving as they search for holiday treasures.
While this time of year can make a swamped restaurant operator wish the new year would come sooner, it is also a time to capitalize and close the fiscal year with a bang! Making informed decisions faster, increasing efficiency and improving profit margins across the enterprise helps a restaurant operator take their operational performance from good to great. To help with this we've compiled a set of best practices for restaurant managers and corporate executives who want to maintain and improve the customer experience and restaurant operations at each location all year long.
Here are a few recipes for restaurant operation success:
1. Incorporate Some Employee Contests
Restaurants of all sizes practice upselling and cross-selling to uplift sales by increasing the check value to increase profit. Upselling and cross-selling dialogues provide the perfect time for the customer to consider menu options that may have escaped them.
You can truly enhance your customer's dining experience by offering them your house-made guacamole with their chips or suggesting a specific wine to go with their meal choice. Even asking them "did you save room for one of our specialty desserts?" or "would you like to add a cookie to your order for only $.99?" can have a big impact on sales.
While there is a delicate balance that the server has to strike in order to efficiently profit from upselling, it can be done effectively without compromising the relationship you have with your customer.
Successful restaurant servers understand the basic psychology of upselling. Here are some tips to consider:
-Have your table servers or quick serve staff put themselves in the position of the customer. If they can think like the customer, they can drive more revenue by conveying the benefits the customer can gain by purchasing the additional item with a more personal approach.
-Phrase the offer in a way that benefits the diner. If you offer a prix fixe menu, but the server discovers that the diners are there for a special occasion, train them to point out off-menu items that may be available for special diners.
While upselling may be a sales tactic, it's not something to be feared or avoided. If you think like your customer, pay attention to timing, be positive, and ask for the sale it can be a win-win for you and your diner. Your customer can leave with additional items they want or need. You increase your sales while building long lasting relationships with patrons by delivering greater value.
2. Schedule A Time to Check on Common Fraud Schemes
We highlighted Single Item Transactions [SITs] in a recent blog post, but it bears repeating as another tip to improve restaurant performance behind the scenes. SITs are always a point of concern for restaurant loss prevention professionals. While these transactions will happen in the normal course of daily business, high velocity by the same cashier is an indication of potential pass-offs of added items to friends and family ("Sweet-hearting") or the cashier under-ringing items and pocketing the added cash from the guest.
These transactions look like incomplete orders, like just the bacon showing on a check for a double bacon cheeseburger, or just the guacamole appearing on an order for a burrito. The cashier sends the full order to the kitchen, but then voids off items and only rings the add-on item and tenders the check, pocketing the difference.
This fraudulent behavior has a direct impact on your restaurant's bottom line, as your profit walks out the door with the guilty server. Having the right tools to identify and prevent this behavior from escalating is key.
With data analytics software for restaurant loss prevention, alerts can be configured to capture the exceptions and notify the right person or team responsible for the location that a single item transaction has been identified. The days of sifting through endless checks or stagnant reports are over. Instead, analysts will be presented with all of the necessary data, linked together, providing actionable insights and measurable results.
3. Find Out If Your Labor Falls In Line With Demand
Analysis of day parts can provide restaurant owners and managers with actionable insights into how they can optimize meal service operations and improve profits. Keeping track of metrics such as order accuracy, kitchen bump time, and production time by menu item across different times of the day can influence menu assortment, pricing strategies, ordering logistic accuracy, and effectively aid in the proper scheduling of staff by day part.
Typically, the lunch and dinner rushes when most quick serve restaurants are the busiest, are when the cashiers feel pressured by lines and make mistakes resulting in a decrease of order accuracy. Reporting on day parts will identify training opportunities that, when addressed, will improve the efficiency of not only the cashier but the day part as well.
As a quick serve restaurant operator, focusing on order speed tends to take priority over all other metrics. Order speed and accuracy go hand in hand – you can't talk about one without the other. The top QSR chains understand this, and are adjusting training programs to best prepare staff to improve operational efficiencies. In addition, relying on a data analytics application that considers input from the point of sale, and other operational data sources, for visibility into cashier and day part efficiency has become a necessity for QSR managers.
4. Take a Closer Look at Your Operational Metrics
Data analytics for restaurant operations help restaurateurs better understand their diners to create sales strategies around higher-margin items like dessert. Analytics can be used to gain insights into business processes, customer segmentation, and employee relations giving restaurant operators a new perspective that allow you to:
-Analyze KPIs, restaurant trends, menu items, upselling, team performance
-Use prescriptive alerts and dashboards to make effective decisions
-Gain insights by item, employee, customer, or store or other relevant data elements
-Send alerts to end users with information that includes action plans and resolutions for the issue at hand
Restaurant operations teams can increase operational efficiencies and improve margins by analyzing metrics such as throughput rates or average check time per associate during peak hours for insight into training needs. Enhance your restaurant operations management efforts with clear data insights. Visualize upselling opportunities in dollars to understand who is taking advantage and where you can improve.
5. Are Your Promotions Doing Their Job?
Analysis of operational metrics against restaurant standards enable you to quickly identify trends for a specific restaurant, product, or team member's performance that can maximize financial performance chain wide. Analysis of sales statistics for all cashiers, wait staff and locations allow restaurant operators to immediately identify those cashiers who are consistently meeting upsell objectives by offering socks with shoes or guacamole with fajitas as well as those that have to improve their performance.
Restaurateurs should ensure promotions are processed correctly, negative value transactions are monitored and that chain policies are being followed 100 percent of the time. In this way, management can be sure that all team members are using their time well and concentrating on high impact opportunities for improvement.
In the midst of this holiday season, you don't have to reinvent the wheel to capitalize on the tips above. At Agilence, we have the applications to help you increase profits and drive sales without adding additional labor. 20/20 Restaurant™ provides restaurant operators with a complete view of their business, empowering them to make informed decisions faster, to increase efficiency and improve profit margins across the enterprise. Try out the tips above and give us a call to see how 20/20 can help you make the most of this holiday season.
Agilence was recently cited by Forrester as a 2016 Insight Service Breakout Vendor for Restaurants. Download the Insight Service Providers Report and explore how Agilence, among other companies, is creating insights that change the landscape of Data Analytics software.
Learn more about how enterprise data analytics can be used to improve profits, increase sales, and drive action across restaurant locations, download our eBook "Data-Powered Dining: Leveraging Data Analytics to Grow your Restaurant Chain."
Subscribe to our blog
Receive free educational resources like exclusive reports, webinars, and industry thought leadership articles straight to your inbox.