The New Retail Store Operations Checklist
Retail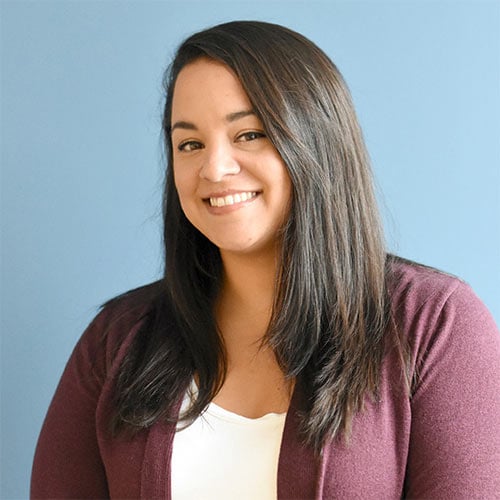 Rebecca Bouchard
•
5 min read
Updated: July 29, 2022
Published: January 30, 2020
Data analytics has become a part of daily store operations, helping to optimize labor, ordering, and merchandising, so you can spend more time on the most important task: serving your customers. Read the Retail Store Operations Checklist.
It may seem like today's daily store operations aren't much different than they were 100 years ago. But with the increasing reliance on technology, you'll have to mind more than just opening the door. Data analytics has become a part of daily store operations, helping to optimize labor, ordering, and merchandising, so you can spend more time on the most important task: serving your customers.
Start your day
Inspect and secure the physical premises
If you're like most retail operations, your manager or lead arrives first to physically open the doors and get ready for business. As you open the door and disarm the security system, also take a look for any suspicious activity or anything that is out of place. If you see something, say something, and have security protocols in place.
Before opening, as with any shift, make sure your employees are in place and ready to work. If anyone is late or missing, be prepared to fill the gap by calling in other staff members or assigning extra duties to make sure all tasks are covered. Great managers know that a quick morning meeting can help everyone get on the same page with what needs to be accomplished for the upcoming day.
Your POS system is a valuable source of information not only for profitability, but for labor, merchandising and other alerts that will keep you informed. Review daily and weekly sales totals to see if you are on track, as well as expenses like labor and purchasing. A quick review of your metrics will keep you on track and alert to any specific actions you need to take, like filling Buy Online Pickup In Store (BOPIS) orders that came in overnight.
Open for business
Once your POS systems are ready, you'll also have to get drawers ready for your cashiers and count any money that is in your safe. Having routine procedures in place to count cash and transport the drawers safely to the checkstands is crucial.
No one likes to be caught off guard by a big delivery that happens during a customer rush. Be alert to what orders are scheduled for delivery and have staff assigned to receive and count the goods. Employee theft is still one of the top areas for loss prevention and securing goods upon arrival is a great way to reduce theft.
When you ask your customers, "were you able to find everything you needed?", you can do more than hope the answer is "yes". Watch for stockout alerts during the day and make sure you have staff on hand to replenish. Your enterprise-wide data analytics solution may also alert you to merchandising opportunities, like having extra hot coffee for sale during the sub-zero days, so pay attention to notifications you receive during the day that help customers find more than what they were seeking.
Employee scheduling and breaks
Keeping turnover low and employees engaged during a time of low unemployment is no easy task. While it's important to ensure they are managed well, you'll also have to make sure you remain compliant with federal and state laws. Make sure your employees take appropriate breaks and work as scheduled.
BOPIS is no longer just for the mega-stores. Small stores are getting in on the action too. To keep your customers happy means monitoring your data for incoming orders and ensuring they're prepared when your BOPIS customers arrive for pickup. These customers are also a great upsell opportunity, so keep convenient, impulse items stocked near the BOPIS pickup station.
Shift changes can be a confusing time, so be prepared by ensuring that registers are ready and scheduled staff will arrive on time. Should any employees notify you that they will not be working their shift, be prepared with a Plan B to make sure their duties are covered. If there is also a managerial shift change, put a process in place to make sure that there is an "information hand-off" of any issues that need addressing.
Closing for the day
Register balancing and POS reporting
You might breathe a sigh of relief at the end of the day, but there's still important work to be done. Job #1 is to ensure that all important assets, like cash, are counted and secured, and deposits prepared where necessary. Now is the time to review the valuable information from your enterprise-wide data analytics solution that includes sales, returns, labor, deliveries, and other important activities that happened during the day. Your system may also provide you with notifications on unusual occurrences that need immediate attention and alerts of what to watch out for tomorrow.
Merchandising and refresh
If it's Black Friday, you'll need to merchandise, refresh, and restock all day long. If not, you'll still need to make sure the store is presentable for the next day. If you're a large retailer, you will have a graveyard shift that attends to this. If you're not a mega store, make sure everyone restocks and does general housekeeping so the next day's shift doesn't have a surprise.
Once you've cleaned up, it's time to secure the assets. Make sure all cash and valuables are appropriately secured in safes or lockboxes. Many stores have also taken to putting physical barricades around their high value items to create a barrier to any potential overnight thefts. Whether it's locking up liquor cabinets or removing jewelry from glass cases, the phrase "out of sight, out of mind" applies to burglars who may break in while you're away. And finally, protect your employees by ensuring they get to their car or public transportation safely.
Prepare for tomorrow
Running a retail operation isn't easy, but sticking to a checklist can alleviate any missed steps that keep your store running smoothly. Alerts and notifications happen throughout the day, helping you to keep your operation flowing smoothly and being aware of overlooked hazards or opportunities.
Agilence can help you build data insights into your daily retail store operations and provide insights that make your store more profitable and optimized for a better customer experience.
For more information on how to best utilize retail analytics to improve outcomes across the enterprise, download "The Complete Retail Data Analytics Guide" now.
Read more about Shrink here.
Learn how to shift your retail store and employee operations into high gear.
Subscribe to our blog
Receive free educational resources like exclusive reports, webinars, and industry thought leadership articles straight to your inbox.