The Evolution of Retail Store Operations
Retail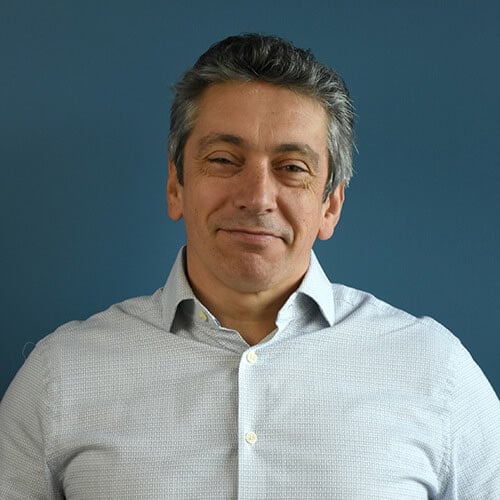 Pedro Ramos
•
4 min read
Updated: July 27, 2022
Published: April 15, 2021
Retail, grocery, restaurant, and most other sectors evolved their operations overnight to accommodate customers and respond to new COVID safety protocols.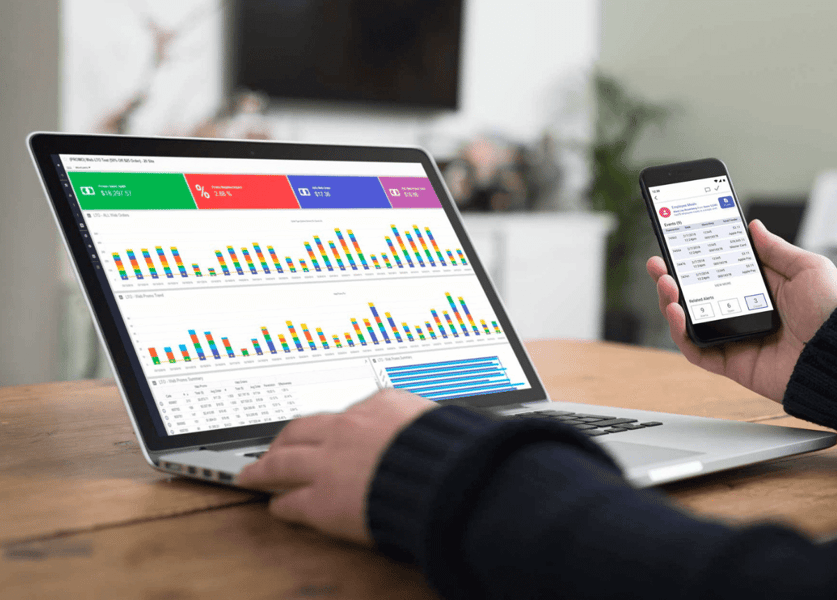 Until recently, most retail customers still purchased items the same way they have done for over 100 years. They went to the store, made a purchase, and brought it home. While online shopping, BOPIS, and other innovations emerged in recent years, these alternative shopping options did not represent the lion's share of retail purchases.
How has the pandemic changed retail store operations?
The pandemic dramatically changed consumer shopping habits. Retail operations have now advanced more in one year than what most experts thought would happen in 10 years. Retail, grocery, convenience, restaurant, and most other sectors evolved their operations overnight to accommodate customers and respond to new COVID safety protocols.
Retail operations are now more diverse than ever, incorporating new mandates for social distancing, sanitizing, contactless payment, online orders and delivery, employee hygiene protocols, and more. Single unit and multi-unit brands strive to meet the traditional demands of operating a business while simultaneously expanding meeting new pandemic-related regulations.
Technology is helping Retail Operations Managers oversee operations more effectively during this massive change. While remaining the brand's eyes and ears to adjust to new changes, these managers make critical decisions faster, using data insights.
What is the new role of a Retail Operations Manager?
Retail Operations Managers must juggle more responsibilities than ever – at a distance. Previously, they would have spent time visiting each store, reviewing operations in person, training staff members, managing inventory levels, and reviewing sales trends. Now, these managers must perform these same tasks, often remotely.
Retail Operations Managers continue to visit locations, but not as frequently. Retail Operations Managers are becoming more effective from a distance while still tending to the needs of General Managers, customers, and employees in a safe environment.
Retail Operations Managers have a unique opportunity
Retail Operations Managers remain tasked with answering three simple questions:
What's working?
What's not working?
How do we correct it?
Retail Store Operations Managers observe trends across multiple stores or territories to identify what is working well and what needs corrective action. They can then take those insights back to leadership to create new solutions to emerging issues for the entire brand, often using creative solutions begun at the store level.
One issue facing nearly all retailers is less in-store traffic. The in-store experience is different from the online experience and should be approached from a different perspective. As more customers shop online and turn to curbside or at-home delivery options, retailers need to re-think how to make the in-store shopping experience better for customers. If one location is doing something innovative, can other sites benefit from that same idea?
Retail Store Operations Managers are in a unique position to gauge what's working in stores and how to change it. For instance, customers still have high expectations for service. Getting creative on how to deliver a better experience (even during a pandemic) will attract customers. Store layout changes, more advisory services, and heightened safety make customers safer while encouraging repeat business.
Weekly ads, loyalty points, and traditional customer purchase habits were primary reasons for in-store traffic. Retail Operations Managers have a unique opportunity to see what creative ideas are working at the store level and share those ideas across the organization.
Retail Store Managers depend on technology and data analytics
Technology helps Retail Operations Managers identify issues faster while communicating solutions more rapidly. Instead of the store visit, data are the new eyes and ears of operations. Data helps managers identify problems, trends, and solutions faster. Whether it is in-store or across units, Retail Operations Managers now require digital tools to meet their changing role.
Scheduling is a big priority, as locations juggle full-time and part-time staff members. Retail Operations Managers can use new apps to ensure every location is staffed adequately while also reviewing overtime, time discrepancy, or payroll-related issues.
Keeping inventory levels up to date is critical. Data insights will help Retail Operations Managers spot stock outages, slow movers, and sales trends. Monitoring shrink is also a primary responsibility, making inventory applications a necessity to keep loss in check. Managers receive alerts when inventory levels are problematic, helping them to balanced inventory across all locations to better serve customers.
Finally, the Retail Operations Manager lives and breathes by daily sales figures. Current sales and analytics that measure year-over-year, month-to-month, year-to-date, and other metrics are essential for adequately evaluating store operations. Daily review of sales by location, along with comparisons, help them to quickly understand where sales opportunities or problems exist.
Data analytics and technology tools make it easier for Retail Operations Managers to successfully do their job while ensuring operations run smoothly at all locations. A daily dashboard showing top KPIs for the territory is an easy way to stay successful while supporting all the hard-working, frontline employees who keep the brand successful.
For more information on how to best utilize retail analytics to improve outcomes across the enterprise, download "The Complete Retail Data Analytics Guide" now.
Learn how to shift your retail store and employee operations into high gear.
Subscribe to our blog
Receive free educational resources like exclusive reports, webinars, and industry thought leadership articles straight to your inbox.