Five Retail Holiday Shopping Predictions for 2020
Retail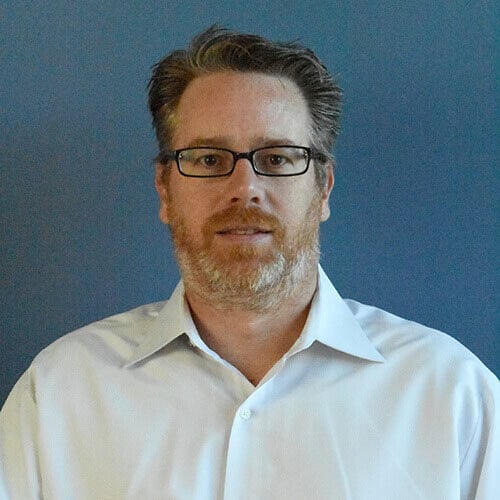 Derek Rodner
•
7 min read
Updated: July 27, 2022
Published: November 12, 2020
The pandemic has defined daily life, shaped the economy, and influenced consumer outlook, so it will also make its mark on the coming holiday season.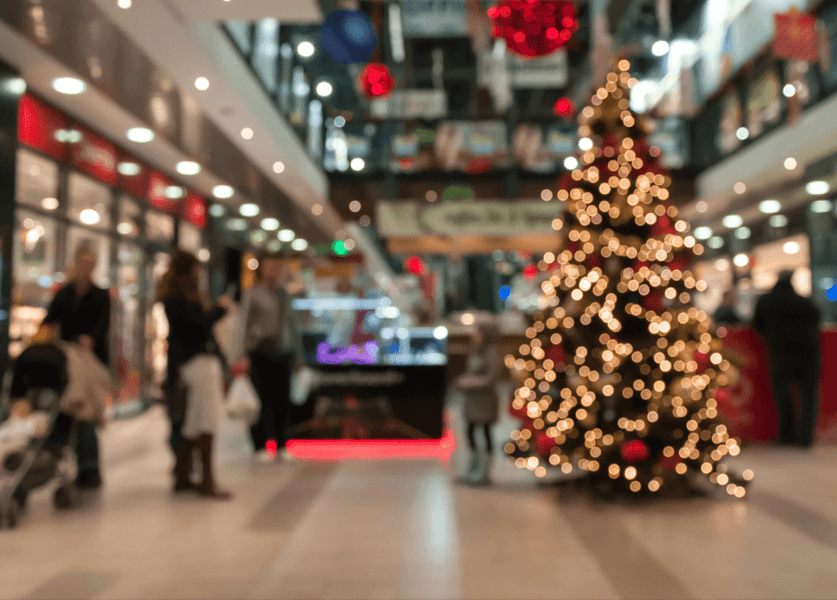 2020 has been a year of unknowns and the fast-approaching holiday season is no different. Thanks to COVID-19, retail doesn't resemble what it did in years past. Instead, retailers have been trying to serve evolving and increasingly anxious customers, keep employees safe, and continue operating in the middle of a world-wide pandemic, it's hard to predict what will happen tomorrow let alone what will happen a few months from now. The pandemic continues to define daily life, shape the economy, and influence consumer outlook, so it will undoubtedly make its mark on the coming holiday season.
Holiday sales forecasts have been cautiously optimistic, encouraged by a strong back-to-school season that rose about 2% and growing consumer savings rates. A recent report by PwC found that 55% of consumers plan on spending the same or more this holiday season, even as 51% of consumers confront pandemic-altered income levels.
Barring a second wave and reclosures, most industry experts expect a slight rise in holiday spending. ICSC projects a 1.9% rise in spending, while CBRE hovered in the same space, predicting less than 2% growth. Big Four accounting firm Deloitte has a "glass half full" view, expecting a rise in holiday retail sales between 1% to 1.5%. On the other hand, market research firm Forrester looks and sees the glass half empty, with retail sales declining 2.5% for the full year.
While the COVID-19 pandemic, a contentious election season, and a dire economic situation has thrown many variables at forecasting for the season, companies are thoughtfully adapting and delivering solutions to meet consumers where they are. Retailers are doing everything they can to keep both their employees and their customers safe and to respond swiftly to orders, quickly implementing BOPIS, curbside pickup, and delivery options as e-commerce is primed to be a vital shopping channel.
As we near the end of an unprecedented year for retail, here are five predictions for the 2020 holiday season:
Safety-First Shopping
Continued uncertainty with COVID-19 will dramatically impact shopping patterns this holiday season with 55% of consumers saying the virus is their top concern, and 65% stating they are concerned about catching the virus when holiday shopping.
It's clear that health and safety matter most to consumers. However, they are willing to shop in stores in pandemic-related safety procedures are in place. PwC found that the overwhelming majority (88%) of consumers said that safety protocols are important for in-store shopping. Masks for workers and other shoppers top the list of desired safety measures, followed by capacity restrictions, the availability of hand sanitizer, regular store cleanings and temperature checks.
Likely driven by safety concerns, 60% of consumers reported that they will visit fewer stores than usual this holiday season. That puts big-box retailers at an advantage, where consumers can buy from multiple categories on their lists. It also means that specialty retailers may get edged out as consumers look for one-stop shopping solutions.
E-Commerce Penetration will Continue to Grow
The Spring of 2020 was one of the toughest the retail industry has ever faced. Nonessential retailers had to temporarily close their physical doors in an effort to contain the spread of the COVID-19 coronavirus. During this time, retailers looked to their online shopping channels to keep products moving. Global revenue from online sales in the second quarter of 2020 skyrocketed 71% year-over-year, according to data from Salesforce's Shopping Index.
For the last four years, e-commerce growth has averaged between 13% and 17%. This year, it will likely be 25% or higher according to the International Council of Shopping Centers. Similarly, Adobe Analytics predicts that U.S. holiday e-commerce will rise 33% year-over-year to $189 billion, the equivalent of two years' growth. Further supporting those predictions, a recent study by Dynata for Redpoint Global found that 62% of adult shoppers surveyed planned to do all of their holiday shopping online.
Stores will Function as Fulfillment Centers for Digital Omnichannel Orders
But even with fewer shoppers visiting physical locations, stores remain an important asset to enable contactless fulfillment. Over the past year, consumers have realized the benefits of purchasing online with confidence and picking up with convenience at their local store. Consumer adoption only accelerated during the pandemic — reducing health risks and bypassing shipping delays with same day pickup.
While home delivery is the favored option for online orders, curbside pickup and BOPIS orders have also soared in popularity in 2020. Thirty-six percent of U.S. consumers reported that they used contactless delivery more than usual, and 30% used buy online pick up in-store (BOPIS) more than usual throughout the pandemic. When asked about the upcoming holiday season, 33% of U.S. consumers reported that they are more interested in using BOPIS for the holidays this year compared to last.
Retailers also benefit from the rise in curbside and BOPIS orders. Fulfilling orders in a matter of hours and not days allows merchandise to turn faster and enables more accurate demand forecasting, which is especially critical as inventory has been locked in stores for much of the first half of the year.
Contactless fulfillment will be critical to extend the shipping window and relieve the pressure that will undoubtedly be pushing on the last-mile delivery network. Transforming stores into fulfillment centers will enable both efficient last mile delivery and convenient pickup locations.
Last-Mile Delivery Issues
Package delivery via mail over the past few months has been fraught and this will likely continue into the holiday season. The summer of 2020 brought an increased concern over the postal system, as consumers started realizing their e-commerce orders were taking much longer than usual, and anxiety increased around changing policies at the United States Postal Service.
In August, UPS announced that it would increase surcharges for the holiday season as a means to counterbalance the sheer volume in e-commerce growth expected from November to mid-January. FedEx followed by doing something similar, stating that some surcharges were to begin as early as Oct. 5. The delivery company explained to analysts during the summer that the peak surcharges are a new normal, and that the pandemic dramatically increased parcel volume away from business-to-business operations and to more costly business-to-consumer deliveries.
With such a significant rise in demand for delivery, the ability for packages to arrive on consumer doorsteps this holiday will be significantly constrained. Salesforce predicts that parcels shipped by traditional delivery providers — such as FedEx, UPS, DHL — will exceed capacity by 5% across the globe between the week before Cyber Week and Boxing Day. That's potentially 700 million gifts that are at risk of not arriving in time for the holidays.
While slow-downs are concerning, the longer term concern for retailers is the increased cost of shipping merchandise to consumers. What options are available when traditional delivery providers are no longer reliable or profitable? Third-party, gig-based delivery options like Uber, Lift, and Instacart as well as using stores as fulfillment centers.
A Push for Personalization and Localization
Another concern for retailers looking ahead to the holiday season is easing the expense of ineffective digital marketing and promotions. If retail marketing during the pandemic is any indication, holiday media buying will center around efficient and measurable reach. Retailers should use the massive amounts of customer and consumer data available to them to personalize their marketing, promotions, and customer engagement processes. It will also be critical to plan at the market level — real localization — to select market testing clusters to measure sales lift from targeting tactics. Market-driven campaigns will enable measurement of return on ad spend through sales analysis and help make awareness media accountable to revenue goals.
A recent survey by Harris Poll found that 70% of consumers reported a personalization gap in how retailers communicate with them. Among their greatest sources of frustration are retailers sending offers for a recently purchased item (34% rated this as very frustrating), sending irrelevant offers (33%), and failing to recognize them as existing customers (31%). On the other hand, nearly half of surveyed consumers (49%) said they are more likely to purchase from retailers that send them personalized content and offers this holiday season.
It is impossible to predict exactly what will happen in the coming weeks, let alone through the end of 2020 and beyond. Contingency plans of all types are a wise investment of time and resources, even if they never end up needing to be implemented. The key to getting through any of these challenges will be the ability to quickly adapt as the situation evolves and changes. If 2020 has taught us anything, it's to expect the unexpected.
Learn more about how to balance profit-boosting trends, emerging sales channels, and revenue protection with our white paper, "Balancing BOPIS and Loss Prevention."
Subscribe to our blog
Receive free educational resources like exclusive reports, webinars, and industry thought leadership articles straight to your inbox.