The Top 7 Concerns for Omnichannel Retailers in 2021
Retail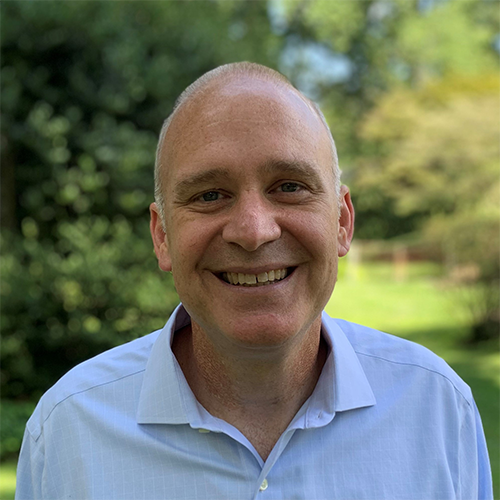 Brian Brinkmann
•
10 min read
Updated: July 27, 2022
Published: February 25, 2021
After a tumultuous 2020, retailers are doubling down on these omnichannel trends that are delivering outstanding customer experiences and boosting profits.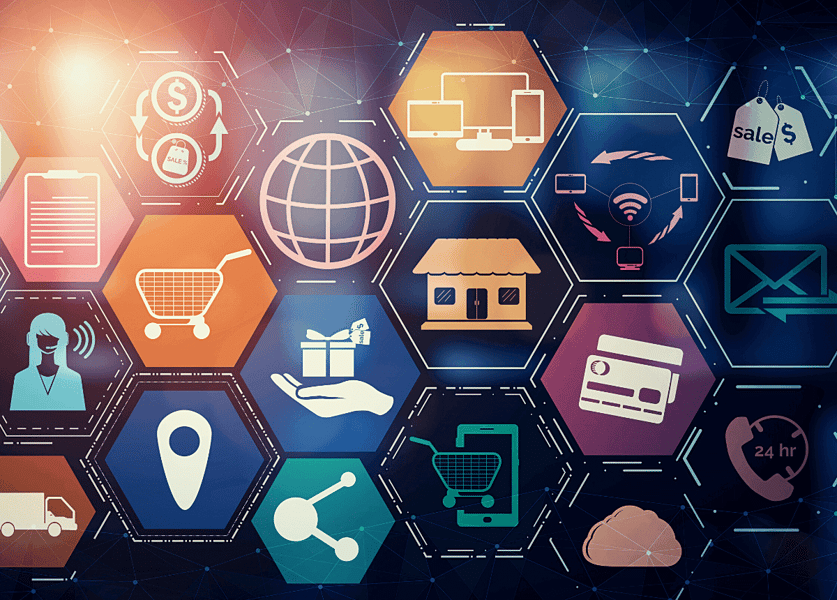 After a tumultuous 2020, retailers are looking to regroup in 2021, doubling down on important trends that are proving to deliver outstanding customer experiences, enhance and protect their brand, and boost profits. Here are the top 7 ways that omnichannel retailers will thrive in a dynamic economy.
BOPIS and Curbside
Looking ahead, Buy Online, Pickup In Store (BOPIS) and curbside pickup are slated to increase. While BOPIS first began in recent years, it has picked up speed as a necessary and safe alternative to in-store shopping. Likewise, curbside pickup is also gaining acceptance as customers search for in-store shopping alternatives with nearly two-thirds of customers using BOPIS in recent times.
According to RIS News, 65% of retailers offer some form of BOPIS and curbside pickup, an increase of 13% over 2019. The rise in demand for BOPIS options isn't likely to lessen anytime soon, as nearly 69% of customers say they would use the service again even after the pandemic is over. Retail Dive surveyed shoppers, and 85% of BOPIS customers made additional purchases while picking up their purchases, serving as an additional source of sales and competitive edge for retailers.
Why do people prefer BOPIS over other forms of online ordering? The ability to see the product before purchase, avoiding shipping costs, and potential returns are top reasons customers cite for using BOPIS. Retailers use BOPIS to keep up with the competition, including Amazon. The retail giant now offers Amazon Hub Lockers and Amazon Hub Counter at participating third party locations in addition to their own Amazon Go stores.
Curbside pickup is also gaining in popularity as customers can visit the brick-and-mortar location without entering the store or directly interacting with other customers or retail associates. Since the beginning of COVID-19, this form of purchasing has grown for 78% of customers. By pulling up to a designated parking spot, customers text to notify the retailer of their arrival. Employees deliver the goods to the customer's vehicle, making for a nearly contactless purchase experience.
Where can retailers improve upon these popular services? While Walmart, Target, and BJ's Warehouse had curbside pickup and/or BOPIS at nearly every location, customers ask that parking spaces be clearly visible to make their shopping experience easier. Better pickup times and slots are where most retailers can improve, as shown by 81% of survey respondents who ranked this feature at the top of their wish list.
Search In-Store Products Online
Watching customers pull out their mobile phones to check competitor prices used to be the bane of the retailer's existence. Now it is standard practice as customers collect information about price, features, and availability.
Because the pandemic dramatically changed the customer journey, it also reduced the amount of time they spend shopping in-store. Also, stores have reduced the number of shoppers per store and limited their store hours to cope with COVID restrictions. Customers need to be as efficient as possible, which includes verifying that retailers have inventory availability before they make a trip to the store.
According to a McKinsey's annual Retail Operations report, making inventory stock visible to online shoppers has benefits to the retailer. First, they can connect customer journeys as they participate in online and off-line channels, increasing their chances of winning new customers and satisfying existing customers. Secondly, inventory availability improves the chances of making a sale. Inventory visibility helps the customer and the retailer achieve their common goal of making an efficient purchase.
Shared Cart between Desktop and Mobile
m-Commerce (mobile device commerce) and eCommerce (through desktop devices) have been competing channels in recent years. m-Commerce saw significant growth in 2020 and now accounts for 45% of all purchases, with purchases from smartphones and tablets soon to become the primary means of making online purchases. from smartphones over tablets.
People, especially the Millennial and Gen-Z generations, depend upon their mobile devices and apps to make an increasing number of online purchases. Research shows, 73% of consumers use multiple channels throughout their shopping experience. Retailers must make m-Commerce a priority, making it easier to purchase and pay through mobile devices. Apple Pay, Google Pay, and Amazon Pay are leaders in mobile payment technologies that retailers will need to support.
Just as customers now expect an omnichannel product selection experience, they also expect an omniplatform shopping cart experience. Connecting m-Commerce and e-Commerce platform is an essential convenience for omnichannel customers, with 87% believing it provides them with a personalized shopping experience..
Only half of retailers believe an omnichannel shopping cart is important, in sharp contrast to customer desires. Consumers do not differentiate between a mobile, desktop, or in-store sale. With such a large gap in offerings, retailers who can harness this "start the sale anywhere, complete the sale anywhere" ability can build a competitive edge as research shows that shopping personalization can increase revenues up to 30%.
Retailers can benefit by collecting information across all channels, helping them to better understand the evolving customer journey and provide the shopping cart experience they expect and deserve.
Loyalty Points Earned and Redeemed Across Channels
Loyalty programs have evolved in recent years. First used as a reward for spending, loyalty points across multiple channels now reward customer engagement. Retailers must now ensure an exceptional customer experience across all channels and the ability to track behavior at all customer interaction points.
"Companies with the strongest omnichannel customer engagement strategies retain an average of 89% of their customers, as compared to 33% for companies with weak omnichannel strategies." The Aberdeen Group
The new loyalty program requires retailers to understand the customer journey, across all channels, while interacting and rewarding them for their interactions. Those interactions occur in ways that are most convenient for the customer, across mobile, desktop, and social media. Rewarding customers not just for their business, but for their interaction is the key. Sophisticated retailers collect data at each touchpoint, creating personalized experiences that reflect their behavior, communications, experiences, and purchases.
Loyalty points need to be convenient, relevant, and offer value, reflecting the personalized tastes of target customers. In 2021, we can expect retailers to focus more on customer engagement and the loyalty programs that attract and retain their business.
Returns Across Channels
According to the US Census Department, for 2020, the total e-commerce sales increased nearly 33% compared to 2019. Data also showed the 2020 significant gains over 2019, with a jump of 37% in Q3, making $1 of every $5 (20%) of all retail transactions performed online. Online purchases are now a mainstay for nearly all retailers.
As online purchases increased, where shoppers return those purchases challenged retailers to create multiple channels to process returns. While in-store purchases experience an 8%-10% return rate, the average return rate of online purchases is significantly higher, estimated at 15% to 40%. Online customers expect a generous return policy with items easily processed within less than a week - even during a pandemic.
Online merchants need an extensive network of return options for customers. Walmart boasts locations within 90% of the American population for both in-store and online returns. Amazon, while having a more generous return policy than Walmart, has more limited return locations. They use a combination of Amazon Lockers, Locker+, and Hub centers, as well as Kohl's, Staples, and UPS Stores for free returns. Amazon customers can also schedule a UPS pickup for heavy or bulky items or put smaller returns into the USPS mail.
Returning items to a physical location means that retailers can save on shipping costs. With package carriers like FedEx already seeing an immense increase in volume (up 22% during the height of the holiday season), shipping delays and return processing delays heighten customer frustrations.), shipping delays and return processing delays heighten customer frustrations.
While online purchasing is virtual, returns require a physical infrastructure to process them. Retailers are using every means at their disposal from brick-and-mortar locations, third party partners, lockers, and package delivery partners to ensure customers have convenient return options. We can expect 2021 to bring even more innovations in return options to process the growing number of online purchases.
Endless Aisle
Online shopping has the benefit of not being restricted to stock located in a brick-and-mortar location. Retailers can now offer an endless aisle of products for online customers that include their merchandise and that of third-party sellers. This merchandising strategy brings the best of an in-store shopping experience, online browsing, and fulfillment partners to create an extensive yet tailored shopping experience.
The first step is to create a vast array of merchandise. Retailers like Walmart create an extensive merchandise selection that includes in-store only items, warehouse, and third-party sellers. Similarly, Amazon offers goods available in their distribution centers and third-party inventories. Together, these multi-channel inventories offer an extensive merchandise selection for the shopper.
The second step is coordinated fulfillment across multiple locations. While transparent to the customer, order fulfillment may come from company-owned stores and fulfillment centers (like Walmart, Target, or Amazon) or be drop-shipped from third-party sellers.
The endless aisle experience creates a seamless shopping and fulfillment experience that fulfills the high expectations of today's customers. However, in 2020, the endless aisle strategy experienced glitches as online ordering dramatically increased and supply chain constraints abounded. In 2021, we can expect retailers to address those bottlenecks and improve their ability to blend the benefits of a virtual, endless aisle of merchandise while overcoming fulfillment challenges.
Consistent Pricing Across Channels
Shoppers are savvy. They know how to compare prices across retailers, channels, and locations. They can quickly identify changes in prices and features and put their loyalty behind retailers who offer reliable pricing and value. In fact, 76% of customers are willing to buy from retailers who offer consistent pricing and promotions across channels.
Unified commerce is the term used to provide consistent pricing and shopping experience across channels and bridge the gap between physical and online shopping experiences. But it is not as easy as just changing a price. Retailers and manufacturers offer products with different features, making transparent pricing difficult. Technical challenges are also at play, as each channel must incorporate real-time inventory availability, pricing, and promotional deals. Many legacy systems also require manual updates or inputs, making true price transparency a challenge.
Overall, retailers need to understand their customer's journey, provide a personalized experience, and offer as much price transparency as possible. Customers expect a unified, seamless experience, of which consistent pricing is just one piece of the entire picture. To stay competitive, many retailers will be challenged to invest in advanced systems that provide real-time inventory and pricing, improving transparency and consistency.
Conclusion
The year 2021 is a year of opportunity for retailers as they recover from a volatile 2020. Coping with the changes brought on by the pandemic, retailers responded to new customer expectations, online ordering, and fulfillment models. Retailers understand that staying in business still means satisfying evolving customer demands. In 2021, they will incorporate advanced technology, new merchandising models, and fulfillment options to serve the customer wherever they prefer.
To learn more about how to keep up with the evolving retail landscape and hear from industry experts from Petco, Caleres, and CitiTrends, download our white paper, "Making the Switch from Legacy Reporting to Modern Data Analytics" now.
Subscribe to our blog
Receive free educational resources like exclusive reports, webinars, and industry thought leadership articles straight to your inbox.