Weighing the Pros and Cons of Off-Premises Dining
Restaurant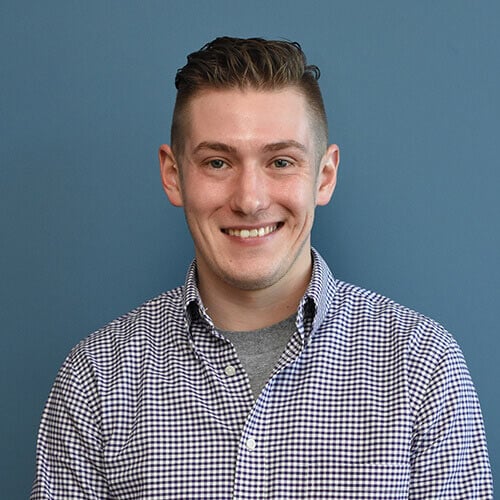 Martin Murphy
•
6 min read
Updated: July 27, 2022
Published: January 21, 2021
Restaurant operators must weigh the challenges and benefits of these emerging channels like in-house/third-party delivery, curbside, and drive-thru.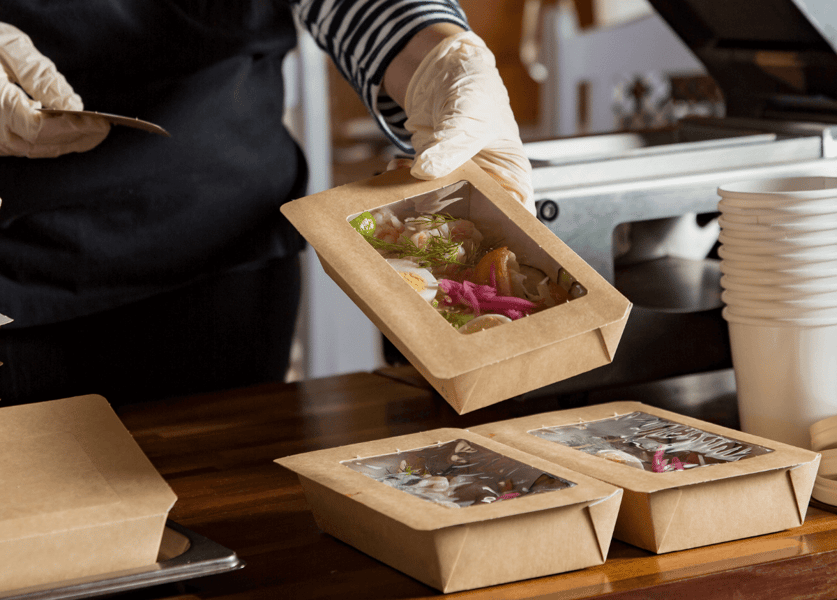 The restaurant industry changed drastically in 2020 because of the COVID-19 pandemic and resulting changes to consumer behaviors, adding years' worth of new capabilities and technologies in just a few months. A huge part of these changes has been a shift to off-premises as dining rooms across the world shut their doors in the interest of public health and safety. As a result, online ordering, curbside, and delivery have become mainstays, offering safe and convenient options for customers to enjoy restaurant-quality food in the comfort of their home.
The Rise of Off-Premises Dining Channels
The shift to digital is driving off-premises orders and the pandemic is further accelerating this trend. Over the years, people have increasingly come to expect digital experiences, whether it be how they interact with retailers, banks, or other activities and they want restaurants to join the digital revolution. Customers have wanted convenient ways to order restaurant-quality food for years, but the pandemic and a new focus on safety has further accelerated this shift.
Third-Party Delivery
For many restaurants, it would be impractical to offer delivery without third-party help due to higher fixed costs associated with independently fulfilling delivery orders. Third-party delivery providers like DoorDash, Uber Eats, GrubHub, Foodler, and Bringg are becoming major resources in the race to provide convenient delivery options, but at a price. These services provide convenience and can take a sizeable bite (often 15-30% of order totals depending on the service) out of margin.
In-House Delivery
Third-party services have made delivery a possibility for almost every restaurant. However, according to the 2020 edition of Technomic's Annual Takeout & Off-Premise Consumer Trend Report, 42% of consumers aged 18-35 would prefer to order directly from a restaurant instead of a third-party service. That number rises to 46% for diners over the age of 35.
Creating your own delivery fleet gives restaurant operators the advantage of maintaining complete control over the entire process, from the moment an order is placed to the time it reaches the customer's door. This means better control over expectations, more visibility into delivery time and staff forecasting to make sure you always have the right number of drivers on hand. While this options saves in steep service fees, it requires a greater up front investment into labor, technology, and operations to get up and running.
Curbside Pick-Up or Takeout
For customers looking to avoid delivery charges, curbside pickup is growing in popularity as an extension of more traditional takeout options where employees bring customers carryout orders directly to their cars. Beyond quick-service and fast-casual restaurants, with curbside options full-service brands can offer the convenience of a drive-thru without the elaborate and costly construction.
Drive-Thru
Drive-thru has been an established off-premises dining option for quick-service restaurants for 70+ years. Fast-casual brands like Chipotle, CAVA, Subway, and more are turning to drive thru options to offer quick, convenient, and safe off-premises dining for customers. This aggressive race to deliver on convenience represents a big shift for a dining segment originally built on a foundation of offering more premium selections than the burgers and fries found in many quick-service restaurants.
Benefits of Offering Off-Premises Dining Channels
According to Upserve, online orders increased by nearly 783% in the first half of 2020 with an expected rise in the second half as outdoor dining options shut down for the winter. It's not just younger people flocking to digital ordering, consumers of all ages are coming to expect these services. Baby boomers in particular have adopted curbside pickup during the pandemic, according to research by digital advisory firm Mobiquity, who reported a 300% rise in boomers using curbside pickup at restaurants, compared to a 151% increase for non-boomers.
If there's one thing that restaurateurs should take away from 2020, it's that things can and will always change, sometimes overnight. Flexible and adaptable business models are a necessity for long-term success. Off-premises models offer a unique level of flexibility and allow restaurants to experiment with different technologies, vendors, and formats.
In addition to added flexibility, off-premises also makes restaurants more profitable. In 2019, the National Restaurant Association said that 92% of operators investing in off-premises channels say that they've helped generate additive sales, 87% said they have added new customers, and 81% said off-premise has increased profitability. Additionally, 68% reported that off-premises orders have greater average check sizes.
Challenges of Omnichannel Restaurant Operations
Based on the above, shifting focus and creating an off-premises strategy may seem like a no-brainer, but adding new sales channels to your existing business can come with its own set of unique challenges.
Packaging is a Priority
Ensuring that your food can travel well should be a top priority for restaurants investing in off-premises dining. This means that operators must rethink packaging and find innovative ways to ensure that food arrives at the right temperature and is similar to what a guest would enjoy if they chose to dine in. Some options include tamper-evident seals/stickers and branded containers but also production considerations, like timing when an order is completed to line up with when a delivery driver arrives to pick-up the order. Many operators have also streamlined their menu options for delivery and take-out, creating a minimum viable menu of their most profitable, popular, and deliverable. You don't want your fries to show up at your customer's house soggy after sitting in oil, or for their soup to be spilled outside its container and sloshing around in the bag. If a menu item doesn't travel well and can't withstand the voyage to a waiting customer's home, it may be worth excluding from your off-premises or online ordering menu.
Staff Training
Your staff will naturally have questions about their role in off-premises dining and will need to be properly trained on how to deliver the best service possible. Creating an off-premises training manual will standardize operating procedures, new processes, systems, and policies relevant to these emerging sales channels.
Crafting Consistent Customer Experiences
Most off-premises dining experiences rely on digital technology such as mobile or online ordering. No matter where the interaction is happening, customers expect consistency, pervasive experiences across all possible touchpoints – so delivery (both third-party and in-house), drive-thru, mobile apps, websites, kiosks, and other ordering platforms should all offer a seamlessly familiar user experience.
Measure Results
After implementing an off-premises strategy it is imperative that operators measure the impact these channels have on overall business health and performance to find opportunities for improvement. The best way to accomplish this is to integrate various data feeds including traditional point-of-sale (POS) system, digital ordering platforms, third-party delivery or ordering systems, and any other transactional data into a single system of record where business-wide performance metrics can be calculated and used to inform decision-making.
For more information on using restaurant data to improve business outcomes, download our white paper, "Moving Beyond Basic Metrics: Leveraging Restaurant Data Analytics to Maximize Profits."
Subscribe to our blog
Receive free educational resources like exclusive reports, webinars, and industry thought leadership articles straight to your inbox.