7 Restaurant Technology Trends for 2023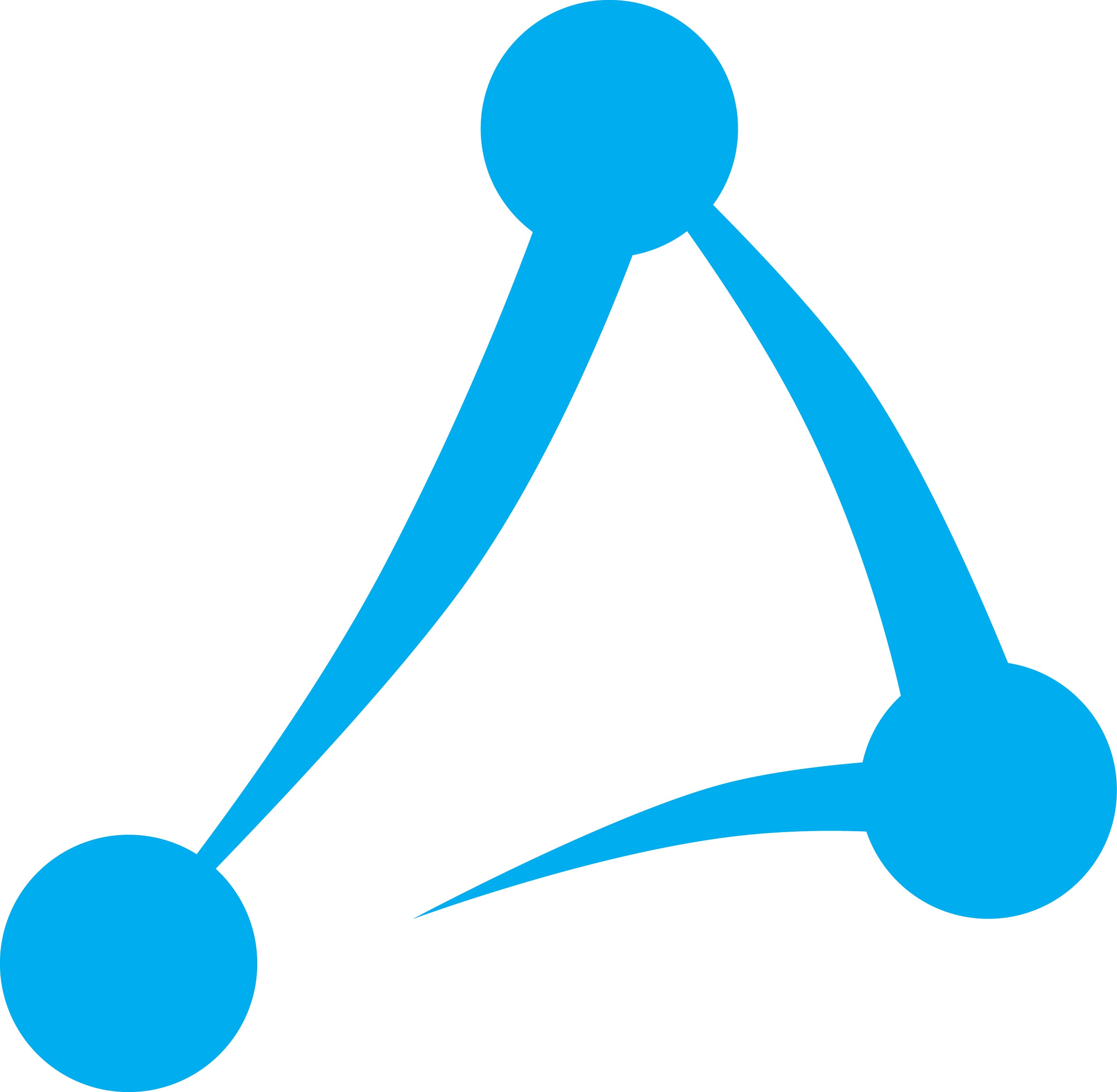 Agilence Staff
•
11 min read
Published: April 27, 2023
Discover the top 7 restaurant technology trends to watch for in 2023. From robotics to AI, learn how these developments are impacting operators.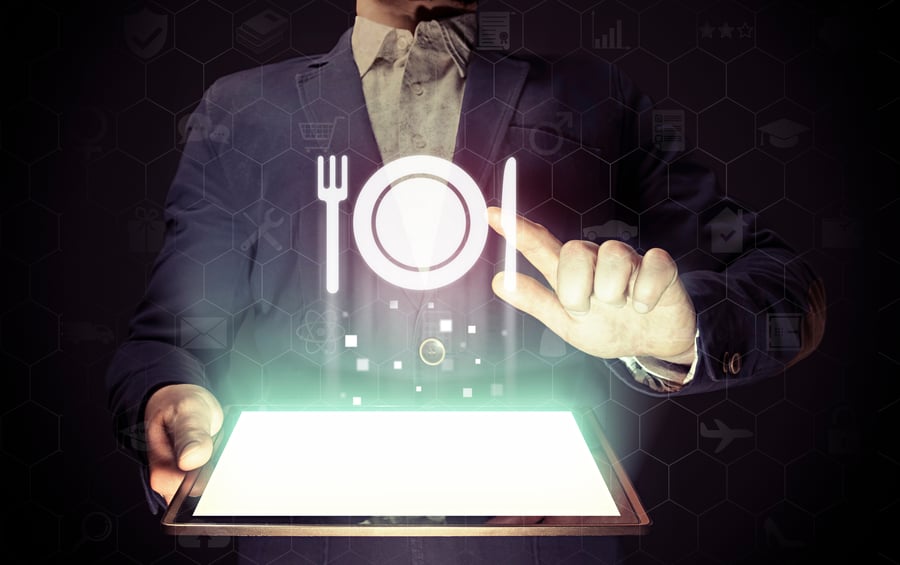 It's no secret the last few years have been filled with challenges for the restaurant industry, leaving many operators hoping for some relief. From COVID-induced restaurant closures to supply chain disruptions, labor shortages, and other unforeseen obstacles, operators have been faced with significant pressures as they try to maintain profitability and keep their stores running.
These challenges have also led to huge leaps in the adoption of new technologies. As the industry continues to shift and evolve in 2023, it's more critical than ever for operators and chains to keep up with emerging trends and technologies. From renewed hopes around AI, to optimizing kitchen operations and offering personalized experiences, there are plenty of ways for restaurants to leverage technology to improve their services, streamline their operations, and increase customer satisfaction.
In this post, we'll explore some of the top restaurant technology trends of 2023 and how they can benefit multi-location operators and chains.
#1. Digital sales growth begins to stabilize
Omnichannel digital ordering in restaurants has been a major trend over the past few years, hugely accelerating during the COVID pandemic. From third-party marketplaces and food delivery apps, to review sites, social media, and search platforms, to brand-owned platforms and apps, consumers make now orders through a variety of channels and customer journeys.
However, according to the QuBeyond State of Digital for QSR & Fast Casual Brands, 2023 is the first year that online ordering isn't a top 3 investment priority for multi-location QSR and fast casual operators, as technology investments shift to more foundational systems, such as centralizing disparate data sources.
While digital sales continue to grow, more brands expect them to level off or even decrease in 2023. While QSRs expect more digital sales growth, the hockey-stick-like growth rates of the past few years are settling into a more predictable pattern, with an average of 30% of digital sales.
However, there's no doubt online ordering is here to stay, and adoption will increase for laggards. To learn more about shrink issues associated with online ordering, read our guide on restaurant refund abuse.

#2. Brands seek growth with loyalty programs
With some customers cutting expenses due to inflation, restaurant operators are investing in loyalty programs to increase customer spending and encourage repeat business. Customer retention is much cheaper than acquisition, with studies suggesting that retaining a customer is anywhere from five to twenty-fives times cheaper than acquiring a new one, so focusing on customer loyalty makes sense.
Restaurant digital loyalty programs come in many different forms, but expect more operators to tweak and experiment with their loyalty schemes to drive sales this year. Fast-casual chain Noodles & Company announced this month they were updating their Noodles Rewards programs to make perks available daily to drive customer frequency, while Panera recently announced a partnership with Amazon to expand payment capabilities for loyalty members. Some, such as Starbucks, Dunkin Donuts, and Chick-Fil-A have modified their rewards programs to devalue rewards in the face of inflation.

Loyalty programs are also essential to driving direct restaurant orders in the face of competition from third-party marketplaces. According to a study by PYMNTS of 2,000 US consumers, 72% of those who prefer to use direct ordering channels had used loyalty programs in the prior 30 days, while 45% of frequent first-party app and website users cited better access to discounts or rewards as an influential feature impacting their preferences for these first-party channels.
There's room to grow. Another study by PYMNTS found that only 30% of restaurant customers reported having used a loyalty program in the previous month. For many brands, growing their digital loyalty programs is a top priority in 2023. However, brands also need to grow their loyalty programs while preventing costly abuse and fraud.
#3. Restaurants prioritize exploring AI and machine learning
After the release of generative AI chatbot ChatGPT by OpenAI in late 2022, AI has become the buzzword of 2023. While AI has seen smaller hype cycles come and go, the rise of large language models (LLMs) has led to a more mainstream awareness than in years prior. Different AI and machine learning can be utilized in a wide variety of different applications, some of which leading brands in the restaurant industry have already been integrating in recent years.
According to QuBeyond's report, interest in AI and machine learning has significantly increased in the past year, growing from 13% to 70% of brands, putting it as the top innovation enterprise restaurant brands are pursuing in 2023. Some of the key restaurant operational areas ripe for AI include:
Chatbots. In the wake of ChatGPT and LLMs, chatbots are the most obvious application, and have already been adopted by many brands. Customers can chat with chatbots via messaging platforms to navigate menus, ask questions, place orders, and even pay for their food. Look for further integration of chatbots into other areas, such as table reservations, collective customer feedback, and providing customer service.
Voice ordering. Like chatbots, AI-powered voice ordering systems allow customers to receive basic customer service through natural language voice commands, providing another channel for customer engagement and saving labor time. While the biggest chains such as Chipotle are already using AI voice assistants to take orders, voice technology still has some hurdles to overcome, such as correctly processing distinct accents and dialects, integrating with loyalty programs, and more.
Dynamic pricing. Dynamic pricing, a pricing strategy that uses automation to offer different prices depending on factors such as the time of day, day of the week, customer information, and sales volume, is common practice in the hospitality and travel industry. Now, companies like Sauce, a dynamic pricing startup that uses machine learning to adjust menu prices on delivery orders, are seeing adoption. Dynamic pricing provides another area where AI can help restaurant margins in the face of rising costs.
The potential of AI and machine learning for restaurants goes beyond these areas, but it's still early in seeing just how big the impact will be. We'll explore more use cases in an upcoming article.
#4. More implementation of automation technologies and robotics
Perhaps one of the most promising new areas of restaurant tech that AI is enabling is automated systems for food preparation. In its December 2022 issue, QSR Magazine's "Digital Disruptors" reflected on the next big technology trends for restaurants, and many of them pointed to the potential of automation technologies to increase efficiency, particularly for QSRs.
"Back-of-house technology innovation to enable team member efficiency is going to be big. Fully connected kitchens that automate food prep and order fulfillment based on real-time demand, inventory levels, and forecasts will allow team members to focus on the most important parts of working in a restaurant-serving incredible food with world-class hospitality." Celeste Stevens, KFC U.S. manager of digital customer experience and engagement
In the face of high labor costs, menu inflation, and staff shortages, as well as the need to improve order fulfillment, operators are looking to smart kitchen technologies combining automation, AI, and robotics. While it may sound futuristic, these technologies are already being used, from automatic conveyor belt ovens for pizza to smart appliances like dishwashers and freezers.
Major chains are already using robotic automation to augment employee workflows. Panda Express has developed and deployed a robotic Panda Auto Wok (PAW) that works 25% faster than manual ones. Miso Robotics' Flippy 2 — a robot arm that works the fryer at fast-food restaurants — is already being used at Chipotle (modified to be an automated tortilla chip maker called Chippy), White Castle, and Wing Zone, among others. Restaurants of all sizes are trying out robotic waiters and busboys.
By automating the food preparation processes that require cooks to do predictable physical actions, restaurant operators can free up their employees for higher-value tasks, while still meeting customer demand in the face of a labor shortage.
"Automation, but not in the sense of robots replacing humans. As we've seen in cars, electrification and smart augmentation of human operators are pre-conditions to automation. I think we will see increased adoption of electric cooking equipment, smart ovens, and software that increases human productivity in the restaurant." Meredith Sandland, CEO, Empower Delivery, and co-author of Delivering the Digital Restaurant
#5. New delivery methods for QSRs and fast casual
It's not just the back of house that automation promises to revolutionize – brands are increasingly experimenting with new methods of customer delivery as well.
For QSRs and fast casuals, increasing drive-thru capacity is a top priority. In response to the pandemic and some of the downsides of delivery apps, chains have been adding their own delivery capabilities, as well as introducing new concepts to help speed pickups and provide an attractive alternative to delivery. Last year, Taco Bell unveiled its new digital-first Defy concept in Minnesota, while Smashburger's new virtual drive-thru recently opened in Houston.
Meanwhile, Chipotle is planning to open 4,000 new locations in North America, most of which will have Chipotlanes, a dedicated drive-thru for customers who place orders digitally. These concepts not only provide an easier customer experience, but better profits as well. In an interview with CNN Business, the company's CEO Brian Niccol said "the best margin transaction for us is in order ahead, and then the customer comes in."
On the cutting edge, drone delivery is taking off in 2023, with brands such as Domino's and Papa John's delivering pizzas by drone in select test markets. However, with the regulatory and logistical challenges surrounding drone delivery, it's likely to take some more time before it goes mainstream.
#6. Virtual brands and ghost kitchens mature
In the wake of the pandemic, ghost kitchens — also known as virtual or dark kitchens/restaurants — emerged as one of the fastest growing new foodservice channels. Established brands rushed to try them out while new brands attracted significant funding in 2020 and 2021, but cracks soon emerged in the popular model. Low unit volumes and sales, operational troubles, and safety and permitting problems have hampered the segment to the point that some are doubting the model's efficacy.
According to the National Restaurant Association's 2023 State of the Industry Report, restaurant operator expectations for the future of ghost kitchens are firmly divided in 2023. About one-third of operators expect these businesses to become more common, and roughly the same amount expect them to become less numerous.
A number of high-profile brands are pumping the brakes on their investments; Chili's closed its off-premise-only unit after two months of operations, while Wendy's cut its development deal with Reef by about 550 units. Epic Kitchens, a player in a new wave of omnichannel ghost kitchens, recently closed up shop in Chicago less than two years after opening. Some ghost kitchen operators, including Wonder, have abandoned their initial business models due to financial challenges.
Increases in dine-in numbers pose another threat, while the same NRA report found that 70% of diners say it's important for their food to come from a publicly accessible, physical location. However, the NRA's report also shows enduring customer demand for off-premise food, with 55% of adults surveyed saying delivery or takeout food were essential elements of their lifestyles. Experimentation with ghost kitchens and virtual brands will continue, but it's likely the field will consolidate to the most successful players.
#7. Better use of data and analytics to make decisions
The accelerated adoption of new digital tools in the past few years by restaurant chains and operators has resulted in large amounts of data in disparate systems, from POS and inventory control to mobile apps and third-party delivery services. However, according to QuBeyond's report, only 7% of QSR & Fast Casual brands said they can easily extract and use data to drive decisions. Many operators are faced with data silos and technology overwhelm that preclude them from making practical use of this data to improve operations, customer experience, and margins.
In 2023, more operators will seek to consolidate their data to begin to glean actionable insights. A recent report from IHL Group explored how leading retailers are moving from traditional descriptive analytics (what happened) to predictive (what could happen) and prescriptive analytics (what should happen) solutions, and the same move applies to restaurant operators. That's why solutions such as Agilence Analytics which include not only descriptive analytics but prescriptive alerts which tell managers and employees which next actions to take based on data will continue to be adopted by leading restaurant chains.
Agilence helps top restaurant brands such as Panera, Arby's, and Carl's Jr. identify fraud and theft, control food costs, fine-tune speed of service, improve labor productivity, and maximize sales and margins by integrating over 200 data sources into an analytics solution tailored to their needs. Learn more about how technology can help you improve your restaurant's margins.
Subscribe to our blog
Receive free educational resources like exclusive reports, webinars, and industry thought leadership articles straight to your inbox.