How can Leaders Really Measure the Impact of Loss Prevention Efforts?
General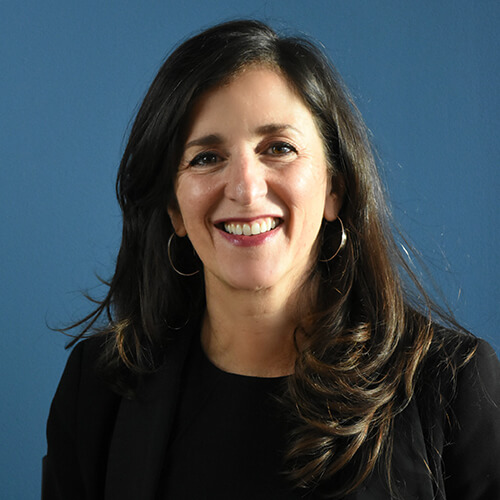 Catherine Penizotto
•
6 min read
Updated: July 27, 2022
Published: October 7, 2021
While some still measure LP's effectiveness by an old KPI - closed cases, many are moving beyond this metric to focus on contributions to the bottom line.
In LPM's recent survey, Evolving Perception of Value within Loss Prevention Departments, diverse opinions indicate the perception of LP is caught somewhere between the past and the future. Some organizations still see LP as a "bad guy catcher," while others perceive LP as a true operational partner at the executive table.
While some retailers still measure LP's effectiveness by an old KPI - closed cases, many are moving beyond this metric to focus on contributions to the bottom line. While understanding case count activity may still be important for any loss prevention or asset protection team, it's not among the most important metrics and is no longer considered an indicator of success.
Measuring today's success
As LP responsibilities expand from fraud, loss prevention, and detection to e-commerce and cybercrimes, "closed cases" no longer reflect their impact on the organization. So, what metrics are organizations using to measure how LP contributes to the bottom line?
Those metrics depend upon how LP is perceived in the organization. For instance, 45% of LP professionals surveyed agreed with the comment that LP is a "necessary evil whose primary objective is to catch thieves and fraudsters." However, only 7% of those at the VP level or higher shared this perception.
The survey indicated that 80% of store management level respondents agree that "closed cases" is a good metric for their success. For comparison, the majority of director level (77%) and VP and above level (72%) believed case count is not the primary metric used to measure the success of the team. This indicates that as loss prevention professionals gain experience and mature into leadership positions, their perception of the role of loss prevention shifts away from "bad guy catchers" towards enhancing the profitability of the organization.
It is clear that perceptions and KPIs differ across organizations. Are there different metrics that better assess LP's impact?
LP contributes to the bottom line
"Closed cases" may only measure those cases that are identified, investigated, and closed. But does that metric reveal any proactive programs or impact that LP had within the organization?
Survey respondents indicated that LP departments significantly contribute to the bottom line. For instance, 30% of respondents at the VP level indicated LP contributed to profits at the $1-$5 million range and over $10 million range. Given that executive-level leaders may have greater access to reporting, they may also have a broader perception of how LP contributes to the bottom line. Much of LP efforts to prevent loss can be measured in real dollars and cents. Particularly when those efforts are focused on a problem area, and the strategy to address it includes understanding the financial impact now, the intended goal, and the milestones to periodically measure and reassess based on results.
Consider the real and perceived impact of the LP organization that identifies an enterprise-wide problem, quantifies the financial impact, develops a strategy to address, establishes a goal, and sets a timeline for meeting milestones and goals. Whether it be expenses, margin, sales, shrink, or other P&L categories at a high level, or more granularly, cash variances, promotion handling, price overrides, line voids, refunds, etc which contribute to specific P&L categories; this type of approach adds credibility to the LP teams' contributions. Cases may be a footnote to the bigger picture of tangible results.
E-commerce Analytics
The study revealed that LP departments are taking on additional responsibilities, including e-commerce, seen as the #1 area that LP will most likely be responsible for within the next five years. This new responsibility comes with a range of data analytics, tools, and metrics required to monitor this function.
However, measuring the effectiveness of e-commerce will also require establishing valid KPIs shared by the entire organization. Finding a way to compare and combine transactions across digital and physical channels will be vital for identifying instances of preventable loss throughout the business.
Loyalty program analytics
Loyalty programs attract and retain customers but are also an area of opportunity for fraudsters. Within the next five years, survey respondents see loyalty programs becoming an area of interest for LP teams. Forrester estimates that unused loyalty points amount to over $140 billion, making it a prime target for hackers who have already redeemed over $3 billion in points.
As LP gains more data analytics insights into this area, common types of loyalty fraud include:
Account takeovers – Criminals who take over existing Loyalty Program Accounts, having access to points and sensitive customer data.
Identity fraud – Confirmed instances of hackers taking over an existing account and then using personal data for other malevolent reasons.
Gaming - Gaming of the loyalty program terms and conditions by a loyalty member involves opportunistic customers exploiting loopholes for personal gain.
Internal Fraud - Employees can easily manipulate sales data at the point of sale in order to accrue unclaimed loyalty points or capture value through other means.
Other KPIs may include customer churn rate and redemption rate of loyalty points, comparing those rates to industry benchmarks.
Measuring value
The majority of survey respondents, 90%, agreed that reporting mechanisms are currently in place to measure the value and efficiency of LP efforts, including tracking false positives and actionable items. In addition, 95% agreed that LP analysis yields insights beyond theft and fraud, identifying savings opportunities across operational areas.
Respondents also strongly agree that LP analysis and reporting currently track the actual financial impact on the business's bottom line associated with LP efforts.
However, respondents also agreed that there was room for improvement. Some LP professionals stated that their tracking process is manual or does not have the sophistication that shows their actual impact on the organization. Because LP interacts with many operational areas, it is difficult to assign a single success metric. New KPIs that measure the value contributed by LP and other partners need to evolve.
Expanding Value
LP contributes to the bottom line in many ways that go beyond closed cases. LP professionals continue to educate themselves and develop sophisticated systems that improve results and measure impacts. Improving LP's perception and developing relevant metrics will add to their long-term value.
As one respondent said, "forward-thinking retailers would never measure the success of an AP/LP program by closed case metrics. Overall, the industry thinking around this metric needs to change because it is archaic and low level." Other respondents agreed, stating that they moved away from the closed case metrics years ago. Instead, measuring ROI and profit impact is a more important metric that measures LP's true contribution.
You can download this 15-page survey report here.
Learn more about Loss Prevention & Asset Protection.
Subscribe to our blog
Receive free educational resources like exclusive reports, webinars, and industry thought leadership articles straight to your inbox.