Growing the Business: The Omnichannel Cannabis Dispensary Customer Experience
Retail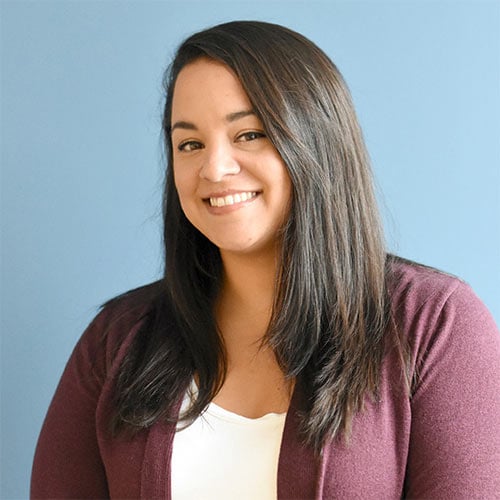 Rebecca Bouchard
•
7 min read
Updated: July 27, 2022
Published: July 9, 2020
The cannabis industry is growing rapidly and channels like delivery, drive-thru, BOPIS, and curbside pickup are changing the buying experience.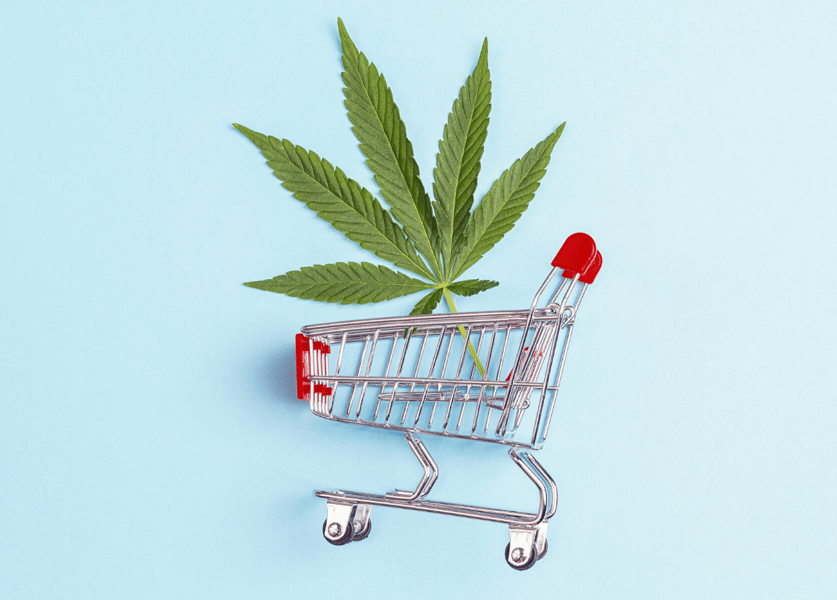 In the toughest times, creativity and ingenuity are two traits that always stand out. Right now, in the cannabis industry, it is no different as owners, patients, and customers are evolving to the rapidly changing landscape. Things like delivery, drive-thru, buy online pickup in store (BOPIS) and curbside pickup are common in most industries but were just starting to get introduced in the cannabis industry.
Ecommerce made up 14.1% of all retail sales globally in 2019 and is on pace to grow to over 22% by 2023. The cannabis industry currently makes up a miniscule portion of this growth based on the laws and regulations put in place by states across the country. One of the silver linings of this pandemic is that dispensaries were deemed "essential" by most states. This gave dispensaries the opportunity to pivot their business practices to continue to meet the needs of their patients and customers while adhering to the new safety standards put into place by the federal and state governments. The outcome has shown the resiliency and adaptability of the cannabis industry with many businesses adopting new ways to service their customers by implementing delivery or curbside pickup practices almost overnight.
Below I will highlight some of the omnichannel buying options emerging in the cannabis industry and how these buying options are impacting customer experiences.
Omnichannel Platforms
1. Delivery
The ability to shop for your favorite cannabis products via your computer or phone and then having them delivered directly to your door was already being adopted by some states even before COVID-19. Before the pandemic hit, 4 states allowed for the delivery of adult-use cannabis while another 9 states supported medical cannabis delivery but many other states started easing restrictions against delivery as the pandemic hit, to allow customers and patients access to cannabis. With customers and patients trying to figure how to get their favorite products while staying safe and limiting their exposure, delivery has become the go-to option in states where it is available. Many customers, even regular customers, were not aware that they could get cannabis delivered. So as more and more customers are taking advantage of this new option, dispensaries are gathering more and more information on their customer's purchasing habits and seeing differences between what is typically purchased in store compared to being delivered. No one knows when we will get to a "new normal" but delivery provides a win-win option by allowing customers to safely access their favorite cannabis products while dispensaries can continue to grow their business and expand their customer base.
2. Curbside
Curbside pickup has been gaining traction in the grocery and restaurant industries over the past few years, allowing customers to get the food and products they need without the hassles of the shopping or dining experience. The cannabis industry quickly adopted this practice when many states eased restrictions due to COVID-19. Patients and customers can place their order online or via phone to their local licensed dispensary. They receive a text or call that their order is ready to be picked up. Once they arrive at their dispensary, they park in a designated area and a clerk comes out to verify their ID and order. Depending on the state, payment is made prior to the order being fulfilled or it can be made at the dispensary via cash, debit or credit at the time of pickup. The clerk brings out your order and you drive away without ever exiting your vehicle. This process allows for limited exposure between the customer and clerk while eliminating the customer's interaction with other patrons of the dispensary. With many patients treating various illnesses that make them at increased risk if exposed to COVID-19, this can literally be a lifesaver.
3. BOPIS
Buy online, pickup in store is something that has become more prevalent to retail and grocery shoppers in recent years. Many companies have been looking at this model for years but the pandemic put those projects into hyperdrive as companies had to figure out how to retain business as restrictions were put into place. BOPIS transactions are becoming one of the go-to models for customers are becoming more familiar with the ease and convenience of the shopping experience. This is evident as BOPIS sales increased by a staggering 195% in May according to Adobe's Digital Economy Index. Dispensaries are taking advantage of this customer enthusiasm and setting up processes similar to the curbside model. They are setting up areas where the customer can have their ID and order verified then pick it up their products without having to come in contact with other customers. Some dispensaries are setting up lockers where customers can use a code to unlock once their orders are verified. Allowing customers this flexibility and convenience while ensuring their safety will develop trust in the dispensary and keep a customer coming back time after time.
4. Drive-Thru
Drive-thru service has become a growing trend in many U.S. cannabis markets during the pandemic, as dispensaries have looked for ways to maintain physical distancing while serving customers. Dispensaries are setting up drive-thru lanes to order their favorite products like you would order a cheeseburger from your local fast food restaurant. To drive efficiency, dispensaries are streamlining their menus to make just top selling items available in certain categories, so customers make decisions faster. To ensure safety, many dispensaries are implementing systems like your local bank. Clerks can accept payments through a sliding drawer or even modifying the tube system to provide customers their product. Dispensaries are securing menu inventory near the clerk and cross training them on ID verification and use of the POS system to minimize the touchpoints and increase safety of both the customer and employees. This option has become a hit with both customers and owners as dispensaries are reporting 50-60% of all transactions are being fulfilled via drive-thru where it has been implemented during the pandemic.
Tailoring the Customer Experience
The cannabis industry is truly in its infancy, compared to other industries, when it comes to knowing their customer's habits and how to tailor the shopping experience to them. Many dispensaries are producing tons of new and valuable data on how customers are utilizing these new buying channels but don't have the tools in place to consume and analyze it. Putting the right tools in place with access to the vast amounts of data being created by these new business models, owners and managers can get insights into customer purchasing habits without ever setting foot on their sales floor. They will be able to tailor their customer's experience based on the channel, helping grow their loyal customer base.
Solutions like Agilence's Data Analytics Platform offer multi-store reporting and insights into these new purchasing platforms, that allow you to get a better view of how your customer differs from mobile to in-store purchases. For example, your mobile customers may be purchasing more edibles and concentrates compared to your in-store customer that prefers flower that they can more closely examine before purchasing. Insights like this will help you drive customer satisfaction as you properly stock your inventory based on the makeup of your customer base. Utilizing data analytics is a powerful tool that helps you maximize efficiency as your business evolves.
As traditional retailers are struggling to maintain relevancy in evolving consumer cultures and trends during the pandemic, the cannabis dispensary industry is showing resiliency. As the country begins to open back up and we start working towards whatever our new normal will be, it will be interesting to see how states address the temporary rule and regulation changes made during the pandemic. States can consider this a dry run and see how increased accessibility has had a positive impact on the industry while helping adhere to the new health and safety guidelines that will most likely be a part of our future moving forward. The safety of customers and employees is always paramount and with these new processes, dispensaries can continue to grow the business while taking the opportunity to put tools in place that allow them to evolve and tailor their customer experience.
Learn more about the benefits of a robust data analytics platform and loss prevention strategy in our new white paper, "The Retail Cannabis Loss Prevention Guide."
Subscribe to our blog
Receive free educational resources like exclusive reports, webinars, and industry thought leadership articles straight to your inbox.