Are Overlapping Categories Reinventing the Convenience Model?
Retail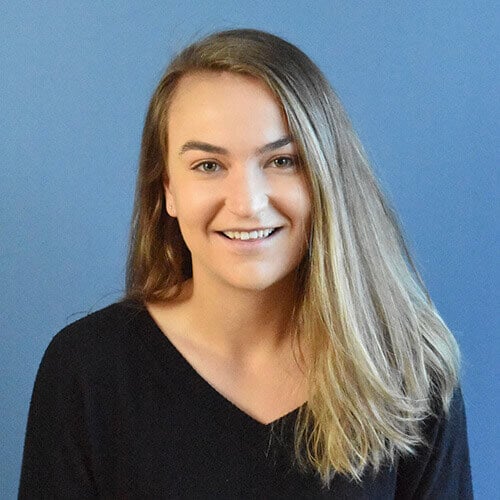 Keneavy Krenzin
•
5 min read
Updated: July 29, 2022
Published: June 13, 2019
As dollar stores, restaurants, pharmacies, and retailers are all trying to tap into the elusive concept of convenience, c-stores have found themselves in the hot seat.
Whether chasing core categories like tobacco and alcohol or streamlining the customer experience by eliminating the checkout line, cross-channel competitors are reinventing what it means to be "convenient" and putting the heat on c-stores. As dollar stores, restaurants, pharmacies, and retailers are all trying to tap into the elusive concept of convenience, c-stores have found themselves in the hotseat. There's no question that modern consumers' views about food and shopping are shifting, but their desire for convenience has never been greater. This is a great opportunity for c-store operators and has led to a record-setting year for in-store sales. But looking ahead, grappling with competing channels, changing demographics, and evolving consumer ideas about what convenience means, c-store operators will need to adapt to stay relevant.
Redefining "Convenience"
According to the National Association of Convenience Stores (NACS), last year saw a third year in a row of record c-store sales topping $654 billion. And yet, transactions were down 2.3% from 2017, meaning that c-stores are selling more stuff to less people. On paper, c-stores seem unstoppable, but the numbers show that this success probably can't last. C-stores have a long history of fast service, varied assortment, introducing new and emerging categories, and locating prime real estate – all things that make the channel "convenience." However, the overriding characteristic that keeps the industry strong is its willingness to evolve, and that's exactly what it'll have to do to keep up with evolving perceptions of what is and is not "convenient."
Dollar stores have grown steadily (from 23,421 units in 2012 to 31,620 in 2018) making it the fastest growing channel in retail, often targeting rural markets where c-stores usually flourish. In fact, dollar stores were the only brick-and-mortar retail segment to grow significantly in site count over the last year. Liquor stores saw slight increases, while the rest of the channels, including c-stores, saw declines. Dollar stores are also expanding into key c-store categories such as beer, snacks, fuel, and tobacco. Meanwhile, c-stores may be falling behind in their bid to become a go-to destination for emerging categories like Cannabidiols (CBDs), as two major drugstore chains (CVS Health Corp. and Walgreens) plan to carry CBD products in the coming months.
The competition is not only chasing some of the biggest and most promising categories, but also redefining the retail experience by tapping into frictionless payment, curbside pickup, and home delivery. This means that consumer's mindsets about convenience are being retrained. Like dollar stores, Amazon is also targeting low-income markets with "Amazon Cash," a program that allows lower-income individuals to have the online-ordering and home-delivery services that Amazon Prime members have, including one or same-day delivery. Amazon also intends to open 3,000 of their frictionless Amazon Go stores in the next three years, a move that would make them the fourth largest convenience chain in the country.
Amazon is also expected to model their Whole Foods grocery chain after Fresh Hippo, the brick-and-mortar face of Chinese eCommerce giant Alibaba. Fresh Hippo stores serve as distribution centers for last-mile home delivery, again redefining convenience and entering the immediate consumables market which has traditionally been owned by c-stores. Others like GoPuff have already tried to master last mile delivery to deliver products to customers cheaply and efficiently.
Evolving Demographics
There are undoubtedly broad demographic and cultural trends that have shifted and continue to shift the way that consumers eat and shop. Emerging technology-driven services like mobile ordering and third-party delivery services have fundamentally altered consumer behaviors. The average person now spends more hours outside of the home, are more likely to eat alone, and seek food and beverages from outlets beyond the grocery store – all making convenience a high priority.
In addition to traditional c-store loyalists there are two emerging c-store shoppers to watch – millennials and busy parents. These two groups are emerging as new focus areas for c-store retailers because of their need for convenient retail experiences and the fact that other channels aren't yet fulfilling this need. Millennials buy more items per visit than other generational groups and are most likely to take advantage of fresh, healthy foodservice items, portable snacks, and small meals. Likewise, on-the-go parents are more likely to outsource meals by visiting convenience stores than nonparents. To make their busy lives a little bit easier, parents are more likely to use digital pre-ordering, in-store seating areas, and ready-to-eat meals.
Beyond the 'Gas, Cokes, and Smokes' Business Model
As demographics evolve and c-store begin to serve new audiences, their business model must change to accommodate. Convenience stores aren't going away, but rather this new concept of modern convenience takes the traditional notions of what's convenient and layers more emotive or experiential ideas that consumers view as convenient today. But there isn't just one way to get there. There are limitless opportunities to develop new products and services to create lasting customer experiences.
Some potential paradigm shifts for the c-store of the future include:
From fuel provider to energy provider
From commodity-driven business to service-driven business
From limited interaction with consumers (less than four minutes) to best-in-class customer experience—destination that delivers convenience in products, food and services
From offers and promotions—one-size-fits-all to tailored and personalized experiences and services
From limited assortment (coffee, tobacco, etc.) to hyper-localized or differentiated assortment
From traditional buying channels to omnichannel, frictionless options
Withstanding Disruption
It's clear that convenience is under pressure from all angles and all channels of retail. To combat disruptors, convenience retail must become more like them by taking advantage of modern technology to meet the changing wants, needs, and expectations of consumers. However, more technology isn't necessarily a guarantee of success if decision-makers can't effectively utilize the technology to drive positive outcomes. C-store operators need to not only collect as much data as possible, but also be able to effectively turn that data into actionable insights, and base strategic decisions on those insights.
Learn more about the future of convenience store operations by downloading our whitepaper, "Keeping up with Convenience."
Subscribe to our blog
Receive free educational resources like exclusive reports, webinars, and industry thought leadership articles straight to your inbox.