Why your Perishable Shrink Plan Isn't Working
Grocery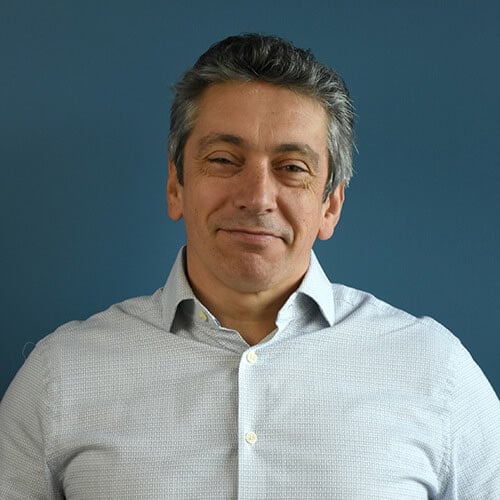 Pedro Ramos
•
5 min read
Updated: July 27, 2022
Published: November 4, 2021
How do grocers deal with the shrink in the perishable departments like fresh meat, produce, dairy, and ready-to-eat meals that customers love?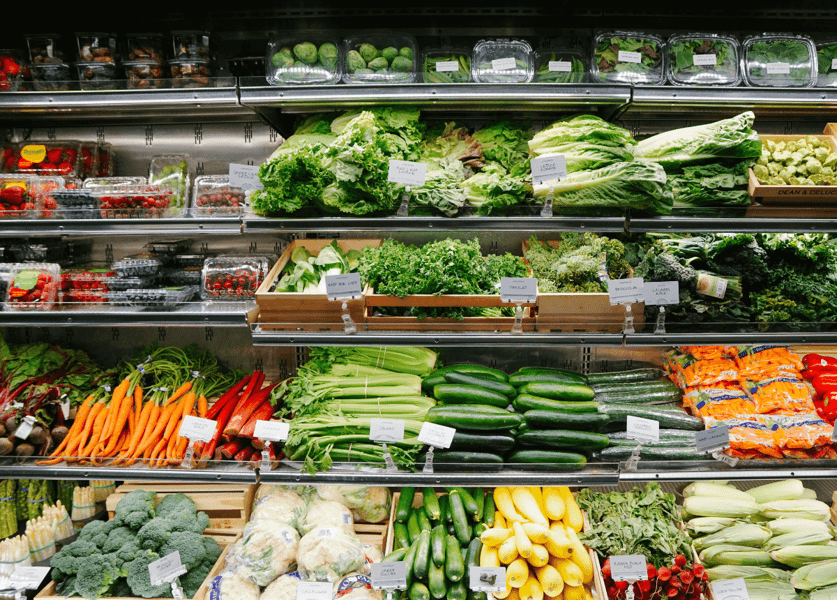 Grocers are enjoying the return of shoppers to the store for fresh meat, produce, dairy, and ready-to-eat meals. But how do grocers deal with the shrink in the perishable departments that customers love?
Unchecked, perishables shrink profits
Almost two-thirds of all store shrink comes from perishable product departments. Meat departments were the top culprit, accounting for 18% of total shrink. Produce departments were a close second with 16% of total shrink. Perishable product departments include the deli, bakery, seafood, dairy, and floral teams.
Grocery chains differentiate themselves with their commitment to high-quality, fresh food. But the shrink associated with these departments needs a closer look if grocers want to remain profitable.
Innovative ideas for better perishable life
Food Loss and Waste 2030 Champions. The US wastes 80 billion pounds of food each year, the equivalent of 30%-40% of the entire food supply. The USDA and EPA have joined together to reduce food waste by 50% by 2030, creating their Champions program open to businesses who commit to reducing food loss and waste by 50% in their operations by 2030. Current champions include Browns Superstores, Giant Eagle, Kroger, Meijer, Sprouts, Walmart, and Wegmans, to name a few.
Improved packaging. Prolonging the life of instore baking goods helps reduce shrink but can also improve productivity. One sealer provides a tamper-evident bag closing system that allows cookies to last longer and save time for employees. No more time-consuming twist ties that take up time and reduce shelf life.
Liquidate, don't waste. Traditional grocery stores can take unsold meat and produce for prepared items, but some smaller retailers or warehouse operations don't have that option. Spoiler Alert, a Boston-based software company that digitizes the liquidation processes, helps food businesses manage unsold perishable inventory. Working with food manufacturers, distributors, and eCommerce, they identify shrink areas and local donation networks or discounters who will take it. They point out that consumers can do their part to eliminate food waste, but companies across the supply chain need to do their part as well.
Feed more, waste less. Groceries and retailers have often donated their excess food to local charitable organizations. But do they know what caused the excess to begin with? Goodr enables grocers to collect data associated with excess food to solve inherent inefficiencies. Goodr uses blockchain technology through an app that allows companies to track, account for, and manage surplus food and organic waste while tracking tax savings.
Operational issues that cause shrink – and what to do about it
Reducing shrink is a daily job. The operations that contribute to shrink are the same ones that can reduce it.
Ordering and Assortment. Shrink improves as companies optimize their ordering practices. Whether it is at the store level or buyer level, over-ordering can quickly increase shrink. Stores have to consider how much they order and evaluate their assortment to fit seasonal, organic, and regional produce spikes.
It is crucial to have a network of suppliers who can meet projected demand throughout the year. Publix Super Markets credits technology for improving forecast accuracy and working with farmers on future needs. As omnichannel demands increase, customers now expect the freshest perishable items, whether they order online or shop in-store. Technology helps buyers more accurately estimate demand, provide top-quality perishables, and control shrink throughout the supply chain.
Merchandising and Rotation. Stores must train employees in merchandising, food safety, proper handling, rotation, and ordering. Produce will require frequent rotation and misting to keep it attractive for customers, ensuring that merchandising schemes promote color variety and assortments that drive sales. For instance, stores group similar perishables together, including cooking vegetables and salad vegetables, for eye-catching promotions.
Merchandising is critical to perishable sales. For example, Kroger studied merchandising plant-based meats next to animal meats, growing sales by 23%. In addition, teaching employees how to merchandise, stock, and provide customer assistance helps keep perishables moving.
Cold chain management. Perishable products require refrigeration at all points in the supply chain. One glitch can not only increase spoilage but result in a food safety issue. Temperature management starts at the farm and continues through distribution centers, transportation (overseas and over the road), and refrigerated display cases. Managing cold requirements is critical to the shelf life and the bottom line.
But ensuring customer safety with proper perishable handling protects customers and ultimately to the store's reputation. Foodborne illnesses cost over $50 billion annually, with 120,000 cases and over 3,000 hospitalizations, making cold chain management critical to profits and food safety. Technology improves temperature monitoring as companies implement RFID, IoT devices, and advanced refrigeration to ensure product safety.
Supply partners. Growers and distributors are a vital part of getting perishables to the store shelf and ready to sell. One executive gave the example of timing the arrival of avocados for Super Bowl weekend. Timing is everything, working with growers to deliver ready-for-guacamole produce instead of rock-hard avocados that add to shrink. Peak seasonal demands require committed partnerships throughout the year. Keeping suppliers abreast of promotional campaigns helps to optimize ordering, reduce shrink, and serve customers.
Train, train, train.
Employees are often the key to optimizing perishable sales. Including them in shrink-optimization programs that include proper food handling and logging the number of items thrown out each day makes them part of the process and keeps them accountable. Employees are essential for capturing data that points to perishable shrink and ultimately how to reduce it. As companies implement food waste reduction programs, employees keep food moving and protect profits.
Analytics and forecasting. Shrink can be unique to each store and location. Understanding where shrink happens helps grocers focus their efforts to identify issues that drain profits. Whether it is food waste, vendor product quality, merchandising, analytics shows when and where shrink happens. Knowing the root cause helps grocers take decisive action to boost profits.
Shrink doesn't have to go unchecked. Implementing operational practices that extend perishable life while meeting the demands of today's consumers is essential to reducing shrink.
We're sharing advice from 20 Loss Prevention and Asset Protection leaders that will change how the industry operates. Download your copy today.
Read more about Shrink here.
Subscribe to our blog
Receive free educational resources like exclusive reports, webinars, and industry thought leadership articles straight to your inbox.