Restaurant
Updated: July 28, 2022
Published: October 9, 2018
Our team had a great time at the 2018 FRANMAC convention in Las Vegas to welcome Taco Bell corporate into the Agilence Customer Community! FRANMAC is the Taco Bell Franchise Management Advisory Council.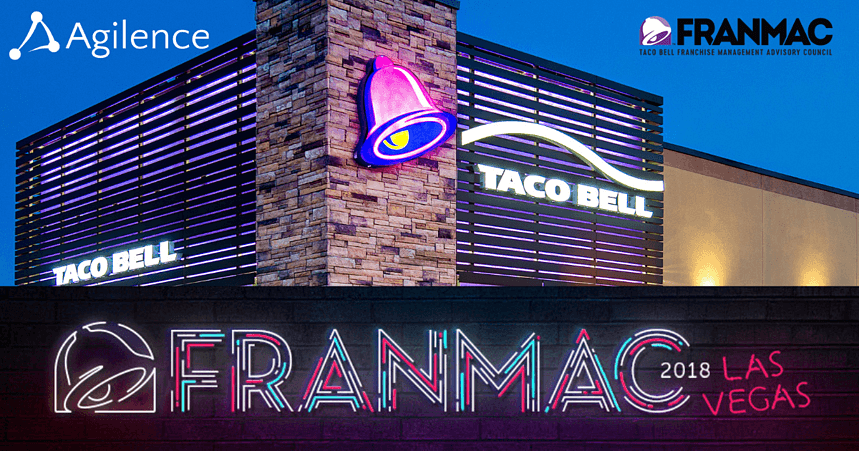 Related Articles
Subscribe to our blog
Receive free educational resources like exclusive reports, webinars, and industry thought leadership articles straight to your inbox.