3 Key Opportunities for Retailers to Improve Margins with AI
Retail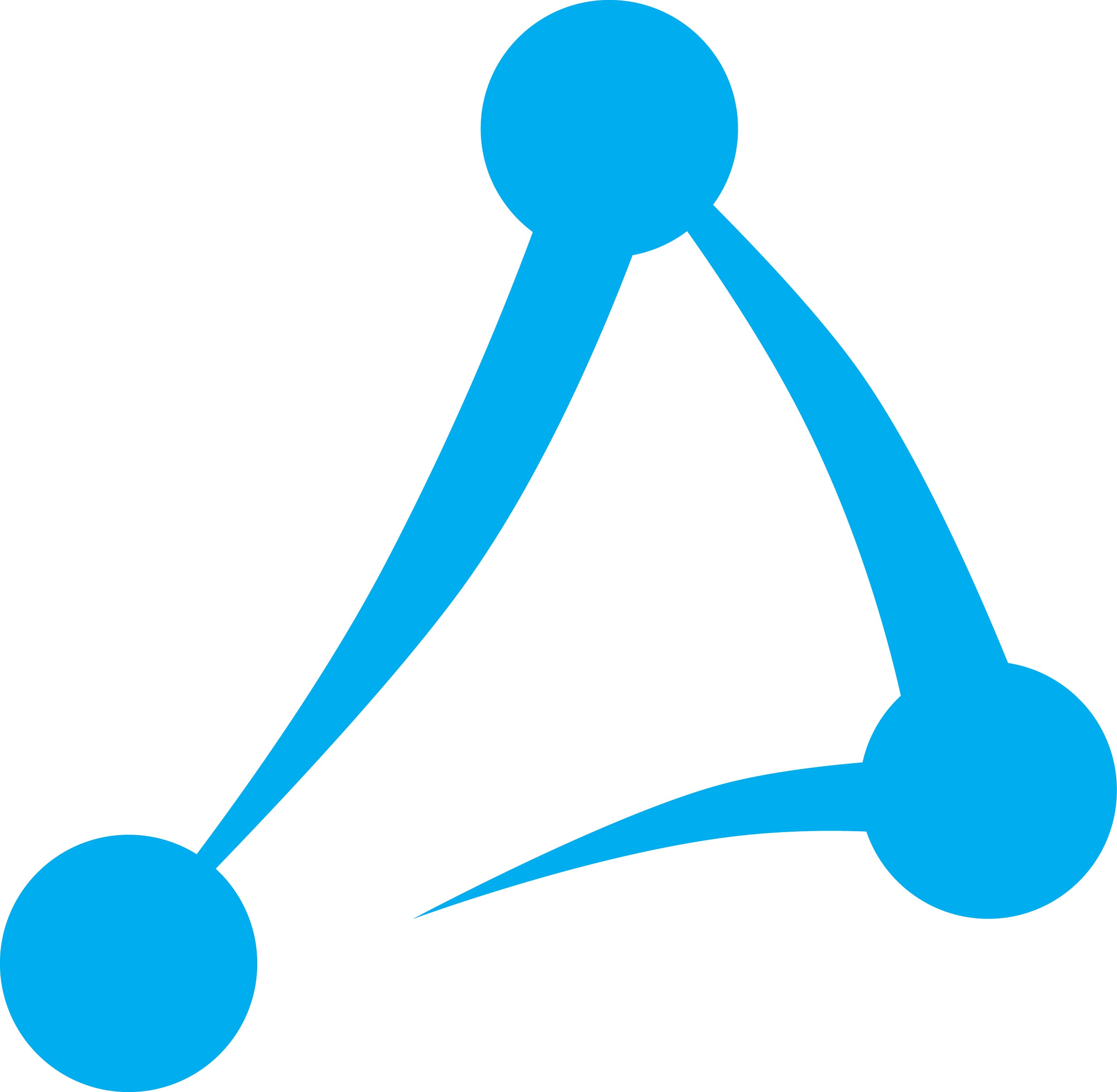 Agilence Staff
•
7 min read
In part 2 of our AI in Retail series, learn how retailers can use AI to improve margins by reducing gross margins and SG&A while growing sales.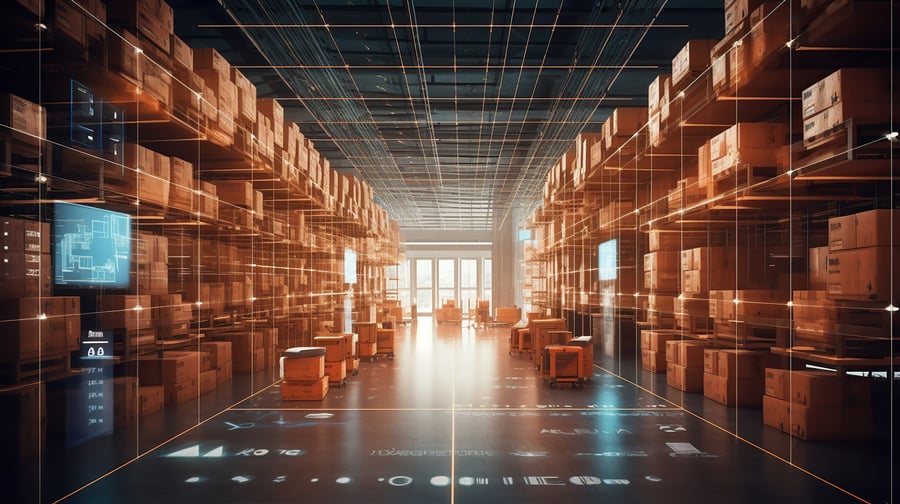 In 2023, organizations of all kinds are grappling with the breakthrough products (and incessant hype) of Generative AI. For retailers, it's a good time to explore what opportunities are presented by the current wave of artificial intelligence (AI) technologies.
In Part 1 of this AI in Retail series, we defined the main subfields of AI, how these areas apply to retail, and the expected economic impact on retailers over the next decade.
In this post, we'll explore the opportunities for retailers that AI brings, including sales and revenue growth opportunities, supply chains and gross margin impact, and how AI will reduce operating expenses.
This series is inspired by IHL Group's new Agilence-sponsored report, Retail's AI Revolution.
Sales & Revenue Growth Opportunities
If there's any area that catches the interest of executives, it's sales and revenue growth. AI, especially machine learning (ML), has helped retailers improve the customer experience and grow sales. This is the most mature area of AI deployment in retail, with most retailers currently deploying some AI/ML technologies.
Product recommendations
AI-based recommendation engines have long been widely used by large retailers and online marketplaces. Amazon's recommendation engine is a key factor in their success (According to Forbes, 35% of customer purchases on Amazon in 2021 were a result of product recommendations), and similar functionality has become integral to a modern eCommerce experience.
AI product recommendation systems are usually comprised of specialized algorithms coupled with techniques that scan through large volumes of data, such as product catalogs and inventory data. These systems collect and analyze vast amounts of customer data, extract patterns from user purchases and preferences, and then show personalized recommendations to customers to boost conversion rates, order values, and customer satisfaction.
However, there is still a lot of room for retailers to grow here. According to a Statista report in January 2023, 43% of respondents in the US struggled with being marketed products they already bought. One of the biggest areas for improvement for retailers is by integrating more data sources, from browsing data to shopping history to chatbot interactions, to develop a more complete profile of shoppers, as well as by integrating visual and voice search functionality.
Product recommendation tools can come in different forms. Some examples of retailers using AI for product recommendations include:
Sephora's Color IQ technology

, which pulls from a dataset of thousands of skin tones to help shoppers and store workers identify the correct shade for a customer.

Levi's Virtual Stylist

, offering AI-powered fashion advice via a chatbot.
Wayfair integrates several AI recommendation systems, including recommendations based on uploaded images, which create personalized product suggestions for clients by analyzing the images of their rooms and preferences.
Personalized experiences
Recommendation systems are just one aspect of AI enabling broader personalization of the customer experience across channels. According to BCG, consumers with a highly personalized experience are almost twice as likely to add items to their baskets than those without.
AI-powered digital tools such as chatbots allow retailers to scale their real-time engagement with customers at a personalized level, while in-store staff create another communication channel for customers to get recommendations and assistance. Retailers can harness AI to better understand customer preferences, predict customer behavior, and adjust the customer experience as necessary.
AI is also critical to personalizing marketing communications and offers. A report by Salesforce found that 64% of consumers expect personalized offers from retailers, and 52% are likely to switch brands if they don't receive them. AI systems currently are and we believe will further be used to analyze customers' data and provide personalized recommendations at every sales and marketing touchpoint.
Personalized pricing strategies
There's another part of the customer experience where AI-driven personalization applies: pricing. According to a 2022 study by RSR Research, 44% of retailers use price optimization tools, which they use to grow revenue, improve margins, and enhance the pricing mix despite inflation.
AI-powered pricing systems track consumer preferences, including customer browsing and shopping patterns, and then price according to these and other factors such as promotions, store locations, and competitor pricing. AI pricing technology can match the price to the individual by using data to narrowly focus on who shoppers are, what and when they buy, and what they will pay, taking the guesswork out of pricing. These systems can use historical data to model situations and anticipate how customers will react to price changes. These can then be shared with vendors and other partners to coordinate pricing plans. AI smart pricing can also quickly adjust pricing due to supply and demand, better keeping pace with inventory levels and responding to the sort of supply chain disruptions that occurred in 2020 and 2021.
Product Cost/Supply Chain/Gross Margins Impact
While revenue growth gets a lot of focus, the other half of profit improvement is lowering costs. IHL Group estimates that AI could lead to $2.5 trillion in economic benefit for retailers over the next seven years through cost reduction, including raw product price, order management, and supply chain efficiencies.
Inventory management in particular is an area where different types of AI are already being used, from camera vision (such as Google's shelf-checking inventory AI tool) to sensor devices such as smart shelves. Some retailers, such as Lowe's with the "LoweBot," have implemented robots using cameras and sensors to monitor inventory and flag low-stock or out-of-stock items.
While traditional AI/ML excels in this area for retailers who've invested in data hygiene, Generative AI has the potential to elevate the returns in this area. And when implementing new actions based on predictive and prescriptive analytic insights, GAI will help effectively communicate the decisions made in plain language, fostering continuous knowledge enhancement.
Demand forecasting. AI/ML models can be used to predict customer demand more accurately, helping retailers optimize inventory levels, avoid stockouts, and reduce waste. Generative AI can simulate different demand scenarios to help retailers make more informed decisions. According to McKinsey & Co., AI-powered forecasts for supply-chain management could reduce errors by up to 50%, cutting product unavailability and lost sales by up to 65%.
Routing and logistics. AI can play a key role in reducing transportation costs and improving delivery times by identifying optimal routes for shipping and delivery, considering variables such as traffic patterns, weather conditions, road closures, and truck cargo optimization.
Supplier negotiations. Walmart is already using AI to negotiate certain purchases, which they claim has reduced procurement costs by 3%. Human negotiators on the receiving end report a high satisfaction level with the overall experience.
Quality control and communications. AI tools can detect quality issues early in the supply chain process, helping retailers avoid costly product recalls and reputational damage. Generative AI can help to quickly inform other parts of the business when supply chain disruptions do occur.
Reducing SG&A with Generative AI
While large retailers have been integrating AI/ML for several years now (particularly in areas with gross margin impacts), the emergence of Generative AI promises to transform many knowledge worker positions in retail. By improving back-office productivity, Generative AI can lower Selling, General & Administrative expenses (SG&A).
IHL believes the impact can improve productivity in ranges from 5:1 to 100:1 or more, creating a $1.7 trillion opportunity for retailers. Generative AI will completely revolutionize the operations of retail businesses in the future, from marketing and customer segmentation to financial reporting, payroll and benefits, labor scheduling and labor costs. By leveraging the power of Generative AI, retail businesses will be able to improve their operations, reduce costs, and drive growth and profitability in the future.
A few examples include:
Automation and labor cost reduction. A wide range of administrative tasks such as data entry to customer service to certain marketing functions, can be automated or partially automated with Generative AI, driving operational efficiency and freeing up time and resources for other important tasks.
Personalized and targeted marketing campaigns. Modern AI tools can help with a variety of marketing functions such as customer segmentation, generating drafts for product descriptions and copy, and analyzing customer data to create personalized and targeted marketing campaigns, improving the effectiveness of marketing efforts.
Streamlining administration. Payroll and benefits administration, labor scheduling, and optimized labor/sales ratios will all enjoy reduced administrative costs and accuracy improvements.
To see more examples and read the complete findings from IHL, download the report for free.
In Part 3 of this series, we'll explore the risks AI presents for retailers, as well as the solutions that are already ready to go.
Subscribe to our blog
Receive free educational resources like exclusive reports, webinars, and industry thought leadership articles straight to your inbox.