Battling America's Opioid Epidemic with Pharmacy Data Analytics
Retail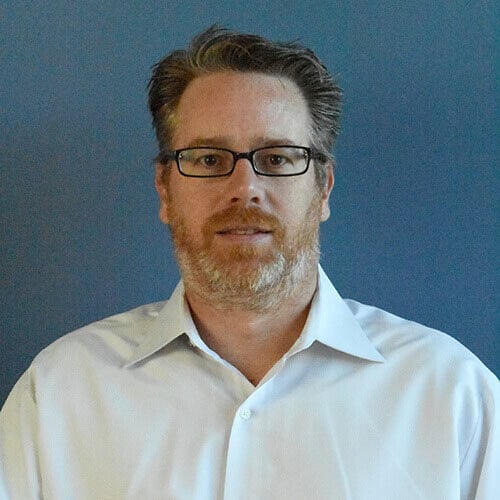 Derek Rodner
•
7 min read
Updated: July 28, 2022
Published: October 4, 2018
While there is no quick fix for America's opioid epidemic, pharmacies are turning to data analytics to crack down on opioid misuse among their pharmacists.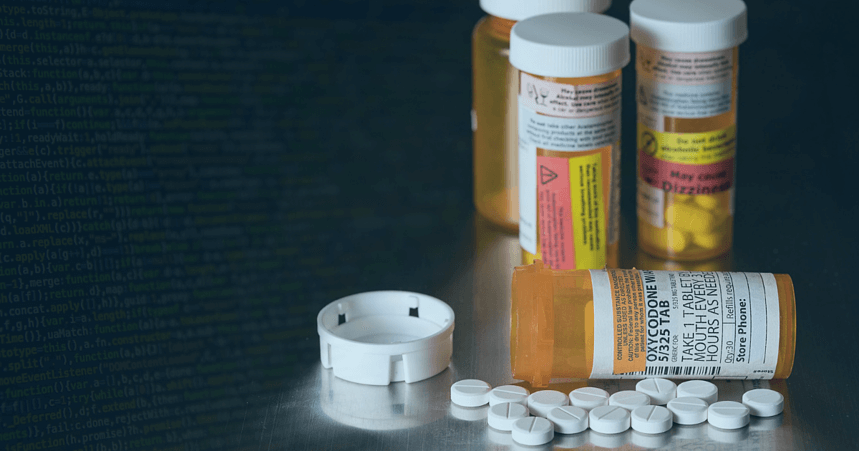 The scope of America's opioid epidemic is staggering, costing the US economy an estimated $78.5 billion a year and tragically taking an average of 115 lives each day. There is no doubt that the misuse of and addiction to opioids including prescription pain relievers, heroin, and synthetic opioids such as fentanyl has become a national crisis. While a holistic solution remains elusive, pharmacies are turning to data analytics to better track opioid prescriptions and misuses in their retail locations.
The Neighborhood Pharmacy in the Modern Age
Fueled largely by a gradual rise in legal prescriptions for highly addictive painkillers, the number of deaths from prescription opioid misuse has quintupled since 1999. This has left providers and public health officials reeling, desperate for ways to prevent prescription misuse, treat substance abuse disorders, and educate both patients and prescribers about how to properly use this powerful class of drug. While there is no quick fix to an epidemic of these proportions, neighborhood pharmacies are turning to data analytics to do their part in cracking down on opioid misuse among their pharmacists.
Drug diversion is a medical and legal term that refers to the transfer of a legally prescribed substance away from the person for whom it was prescribed and to another individual for illicit use. Unfortunately, opioids are one of the top drug classes commonly diverted by doctor shopping, forged prescriptions, theft, and via the internet. Unfortunately, drug diversion can even take place within the pharmacy itself and in many cases, it is difficult to identify the dishonest associate if it is a pharmacist. Typically, the pharmacist is the gatekeeper, who can write fake prescriptions, adjust inventory levels, and leave no cash variances. Studies have shown healthcare workers, including pharmacists, have a high risk of drug abuse. Between 10 and 15 percent of all medical professionals will abuse or misuse drugs at one point or another during their career. With modern Data Analytics technologies and Industry-Specific/Vertical-Focused Business Intelligence solutions, pharmacies can better identify and investigate theft or fraud cases involving pharmacists.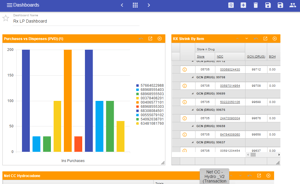 An Example of a One-Stop Data Shop
Knowing this, one of the leading retail pharmacies in the US decided to take advantage of modern technologies by replacing their legacy reporting tool with a more robust data analytics solution. In defining their requirements, they determined that they wanted a solution with a vertical focus, meaning a vendor with insight into both the world of retail and pharmacy, that could protect pharmacy assets, while improving efficiency of field investigators and improving the quality of their case analysis. Recognizing that historical data helps investigators better identify and predict diversion patterns, they also hoped to find a solution that could house more than a years' worth of exception data. Lastly, the solution had to easily scale to meet rapidly changing regulatory requirements and be easily accessible to other departments such as Rx Operations, Government Affairs, and Internal Assurance.
This retailer chose Agilence's Data Analytics for Pharmacies software, 20/20 Rx™. Today, the organization uses 20/20 to house more than 13 terabytes (TBs) of data — with volumes growing daily. With this data, the organization's analysts and investigators can detect, prevent, and respond to drug diversions, identify suspicious employee activity, and find ways to avoid physical and financial shrink.
20/20 has become a "one-stop data shop" for this leading retail pharmacy. This new system allows them to keep all exception data in one place rather than the six to eight different databases their previous system required. They now have quick and easy access to 16 months or more of data combined with the ability to develop highly sophisticated algorithms that can analyze behavior and transactions.
A User-Friendly Analytical Solution
User friendliness was another critical requirement since this organization has over 150 field investigators plus corporate personnel across various departments utilizing the system. With 20/20, users can easily develop and run reports, which show real-time data and let you easily drill down on any field, while role-based authorization allows certain users the ability to manipulate data.
With 20/20, investigators are trained to think like the criminal: develop scenarios that can contribute to theft to build a case of pharmacist-specific activity that does not fit the norm. Then, the investigator picks and clicks through the filter menus and display columns and 20/20 quickly generates a report. Investigators also reverse-engineer known theft cases to study behavior patterns, the results of which continuously improve the quality of the analyses.
In the past, this retailer had a handful of analysts reviewing all exception reports. Now with 20/20's customizable dashboards, the corporate analysts and every field investigator gets exception reports for their areas of concern. This means there are "many more eyes" reviewing the exception data so the quality of data review and analysis is substantially improved. Field investigators manage 20/20 data and the analyses themselves. This frees up the corporate analysts who now only audit what the investigators are reviewing, saving hours of time that they now spend analyzing and identifying higher levels of sophisticated illicit activity. The corporate analysts use 20/20 to identify new behavior patterns that are suspect for review as a potential theft or operational problem.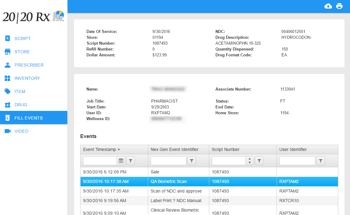 Finding the Thief
With the flexibility and agility of 20/20, this retailer developed an algorithm that identified all the auditable events that were performed by a single employee (e.g., the pharmacist) to fill a prescription from start to finish, including the sale itself. It is rare for a pharmacist to complete every part of a transaction — including the sale — unless they are working the shift alone. And if this is the case, the data will show this is happening on a variety of transactions and drug types that same day. However, the data may also show that these types of transactions only occur if the prescription is for a controlled substance, which is a red flag.
Within 48 hours of using this algorithm, 20/20 identified a potential case. With some quick follow-up, the corporate team verified that the pharmacist was writing prescriptions for eight different fraudulent patients, putting each of them on a cash discount card, and modifying the register so that no cash was collected. The pharmacist was immediately terminated.
With 20/20, this retailer has improved the quality of data analysis and the timing to act on serious offenses. In a true investigation with problems, diversions, and exceptions, you always need another data set to analyze something else. Before 20/20, an investigator with a new emergence — which required more data or evidence supporting a dishonest behavior — had to come back to the corporate analyst for more data. So, a data request made at 3:00 PM in California could not be acted on by an east coast analyst until the next day.
With 20/20, field investigators have access to everything except Health Insurance Portability and Accountability Act (HIPAA) information. They can look at every other data point. Today, a five-day investigation now takes two days and that might include the time it takes to physically install cameras.
Improving Operational Inefficiencies
In another scenario, a corporate analyst was analyzing data on will-call prescriptions and discovered many anomalies. There are only two things that can happen to a will-call prescription; it is either sold or deleted and goes back to stock. If sold, a register transaction happens. However, the data showed a problem with will-call prescriptions that were sold in bulk to nursing homes or for blister packing, etc. After some investigation, the analyst team discovered that several hundred stores were having operational problems handling bulk prescriptions. After marking the prescriptions as sold, the onus was on the pharmacist to later match the dollars received via payment of an invoice to the 20/20 system. This required the pharmacist to go back and manually ring in each individual prescription.
Based on this investigation, the retailer changed the system to more efficiently manage these kinds of transactions, all of which saved hours of work for each of their thousands of pharmacists and minimized opportunities for human error.
The End Game
With 20/20 Data Analytics, this pharmacy has been able to realize many benefits, including the ability to:
Reduce investigation timetables by more than 50 percent
Improve the quality of investigations by providing investigators with access to <more> real-time data
Continuously identify both old and new behaviors that are suspect and lower the risk of drug theft
Eliminate operational inefficiencies and improve workflows
Ensure compliance and eliminate potential fines for drug loss and improper practices
Protect the company's brand and reputation
Interested in learning more about how modern pharmacies are leveraging Vertical-Focused Business Intelligence and Data Analytics? Download the 20/20 Rx™ data sheet for more information.
Subscribe to our blog
Receive free educational resources like exclusive reports, webinars, and industry thought leadership articles straight to your inbox.