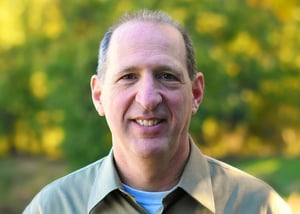 MOUNT LAUREL, NJ - December 18, 2018 – Agilence, Inc., the leader in vertical-focused business intelligence solutions for the retail, restaurant, grocery, convenience, and pharmacy industries, today announced the addition of Bruce F. Katz as Chief Financial Officer. This hire brings stability to Agilence's financial and accounting functions as the company enters their next stage of growth.
"Agilence is a leading innovator in the vertical-focused BI space, but innovation requires financial stability to make an impact on a large scale," said Katz. "I am excited to be joining the Agilence team, and to be leading its financial strategy."
Katz has nearly 30 years of diverse leadership experience in finance, accounting, and operations for technology companies backed by venture capital and private equity. In his new role, he will be responsible for leading all aspects of Agilence's finances including investments, capital structure, and management of income and expenses. More specifically, Katz will help align Agilence's ownership of intellectual property with recognition from the larger investment community. Prior to joining Agilence, Bruce held financial leadership positions with a number of technology companies including Datapipe and EnterpriseDB.
"I am excited to welcome such a skilled financial leader to the Agilence family," said Russ Hawkins, President & CEO, Agilence. "Bruce's knowledge and experience will help ensure a successful financial strategy as we continue to innovate and move our company forward."