7 Tips for Marijuana Dispensary Compliance
Retail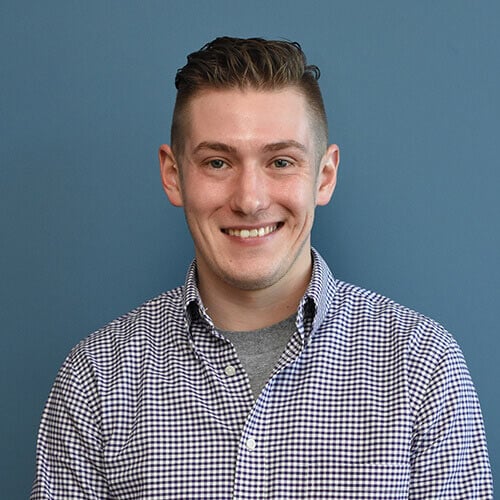 Martin Murphy
•
7 min read
Updated: July 29, 2022
Published: May 2, 2019
The ability of a dispensary business to cultivate, produce, or sell cannabis products demands strict adherence to state and county regulations.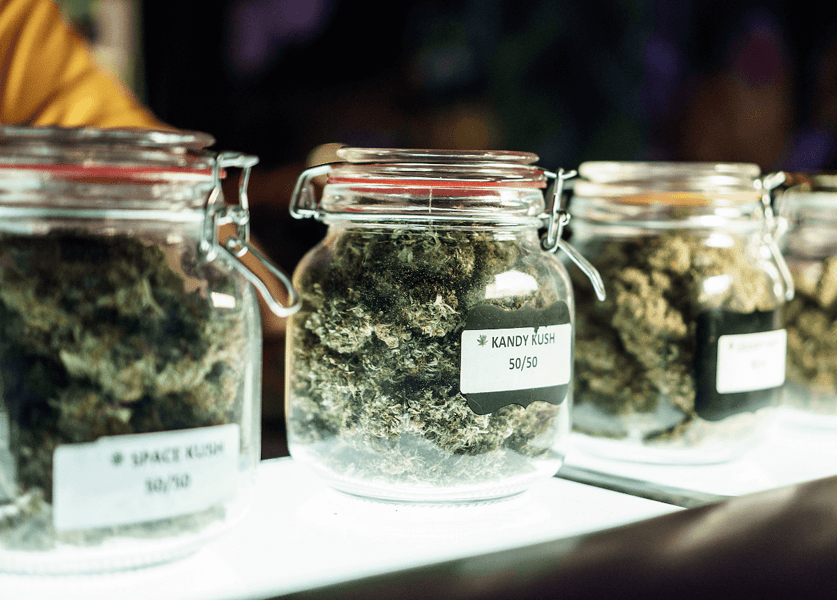 Legal compliance within the marijuana dispensary industry is a serious issue. The ability of a business to cultivate, produce, or sell cannabis products can only be done with strict adherence to state and county regulations. Without complying to these sets of regulations, there's no chance of legally running a cannabis business without the fear of forcible shutdown looming in the distance. In this article, I'll cover the best tips for ensuring that your marijuana dispensary business can stay open and operate within the boundaries of the law.
While news of the proliferation of dispensaries clogs up our timelines, the reporting of compliance problems in the industry has begun to make headlines too. In February 2019, states like California & Massachusetts started dropping the hammer on cannabis retailers who were failing to follow state-mandated compliance standards. For example, according to California State Assemblyman, Reggie Jones-Sawyer, the city of Los Angeles alone might have 1,700 illegal dispensaries competing with their 170 legal dispensaries.
To avoid the pitfalls of compliance and set your marijuana business up for success, you need to know exactly what's required in order to stay compliant with state laws because even the smallest infraction can lead to your business being shuttered.
Diversion vs. Inversion
The problem of drug diversion has been a long-held problem within the retail pharmacy industry but it now also encompasses recreational and medicinal marijuana dispensaries. Within the specifics of the marijuana industry, diversion is the transfer of legal cannabis product onto the black market. Sadly, an oversaturated market in states like California and Colorado has led some cultivators and retailers to sell product on the black market to generate excess profits.
Inversion on the other side of the coin is the act of selling black market products within a legal operation – or abusing a legal license to cultivate exorbitant amounts of marijuana product. Take the case of a growing operation in Toronto who was using personal care marijuana licenses to run 22 greenhouses to grow over $6.5 million worth of illegal plants.
An embrace of the black market only helps to delegitimize this growing industry and ostracize potential consumers who are on the fence about embracing CBD or THC products.
Age Verification
The first step in staying compliant is ensuring that every patient or consumer that walks into your dispensary has a valid ID. In most cases, this means that the dispensary only provides access to consumers who are 21 years of age or older or are in possession of a valid medical registration card. With the right analytics system tied to your ID verification and/or POS system, you will be able to produce reports that show which of your employees are scanning the most patrons into a location and create alerts for situations where there is potentially a training or fraudulent issue happening. It goes without saying but the state and federal troubles associated with selling marijuana to a consumer or patient that is not of a legal status can be detrimental to a cannabis business.
Audit Trails
As we know government can move slowly, so instead of taking a compliance penalty at face value, fixing the problem and then moving forward, your dispensary should proactively identify and address these issues before they result in larger problems for the business. If you must investigate or terminate an employee who has been careless when it comes to dispensary compliance, it is important that you can retroactively isolate the transactions and/or actions that the individual was making within your systems. You need a 360 degree view into what lead to the compliance infraction, which employee(s) or vendor(s) were involved and whether these actions have been replicated by anyone else who has close ties to your organization. It's better to proactive when it comes to compliance issues because older infractions may just be caught up in government paperwork and it's only a matter of time before they become another headache.
Seed to Sale Inventory Tracking
States have laid out strict guidelines for recording and monitoring the entire marijuana production supply chain in the form of "Seed to Sale" regulation. These rules are designed to track where a cannabis product has been and where it's going, which in turn leads to better transparency and a better overall consumer experience. Because of these rules, most products sold in legal dispensaries are barcoded or tagged (ex. UID's within the CCTT-Metrc system) so they can be scanned into an inventory tracking system that is integrated into the retailer's POS system. For the multi-state operators, it's essential that they have a clear way of analyzing their inventory across their entire enterprise. This can be done with a data analytics and reporting platform that sits above all of their data feeds and allows for granular exploration of their marijuana dispensary data. By having a robust reporting system in place, your dispensary chain can be armed with reporting that can be delivered to the state during regular reviews of your licensee-reporting data or during an on-site inspection.
Prepare Standard Operating Procedures
Standard operating procedures (SOPs) are a powerful organizing tool that can help keep your dispensaries all on the same page. SOPs create efficiency, uniformity of performance and help reduce miscommunication or failure with compliance objectives. When defining and documenting SOPs, it's important that you assign a point-person to manage the process from end to end. This ensures that the procedure will be monitored and any deviation from the task list can be quickly addressed with the proper process. It's also critical to realize that asking staff to memorize every state compliance regulation isn't a sufficient replacement to a Standard Operating Procedure, instead make sure the tools that your employees are given can allow for baked in action plans so people know what to do next when an issue arises.
Sale Limits
Your budtenders should know the limits to how much they can sell a customer or patient but, occasionally, something slips through the cracks. Implementing a powerful data analytics and reporting system can not only help you investigate instances when a dispensary is reaching individual sale limits but it can also help deliver operational alerts that are triggered on the sales criteria you set. In the case of multi-location or multi-state operators, you may want to keep tabs on the employees who always seem to max out their sales limits with customers or the loyal customers who are making large purchases on a regular basis.
Perform Regular Audits
One of the biggest mistakes that a dispensary can make is waiting on the government to tell you what compliance issues your business is facing. This poor business practice that can lead to steep fines or even loss of your license. Instead, perform regular in-store and transactional audits across your locations. Design a cadence that allows for your store managers to not only prepare for an inspection at any time but helps them cultivate a compliance-minded culture across the board.
Stay Current on Security Standards
Have a security plan in place – this is similar to documenting Standard Operating Procedure – a dispensary security plan (DSP) establishes internal expectations, safety measures, and protocols that help create a safe work environment and develop a well-trained staff that can be trusted representing your brand.
Required security measures that can be documenting in your DSP include:
Proper ID badges for all employees
Limited-access areas within your facility
On-site security guards
24-hour video surveillance of all sections containing cannabis products and all point of sale areas
Limited access safes for storage of product and money
Alarm systems
Commercial-grade locks
Secure storage of all cannabis products
Compliance within the cannabis businesses needs to be given the appropriate attention and can't be something that's handled with only pen & paper. Strong compliance standards and reporting will lead to a better cannabis business and ultimately a better customer experience too.
The days of the expensive, complex, and resource-draining BI implementations are over and are being replaced by systems with the modern retailer in mind. To learn more about what an industry-specific data analytics and reporting solution can do for your cannabis business, read through our latest whitepaper Vertical-Focused vs. Generic Business Intelligence.
Subscribe to our blog
Receive free educational resources like exclusive reports, webinars, and industry thought leadership articles straight to your inbox.