2019 in Review – A Note from President and CEO, Russ Hawkins
Agilence News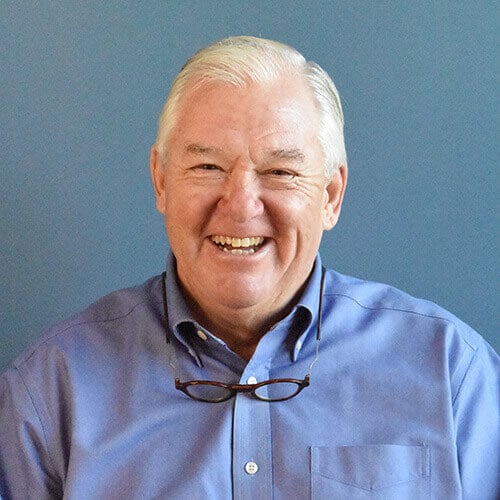 Russ Hawkins
•
January 23, 2020
•
2 min read
Russ Hawkins, President and CEO of Agilence Inc., shares a year in review for 2019 and hopes for 2020.
A note from Russ Hawkins, President and CEO of Agilence Inc. - As we begin a new year and decade, I would like to take a moment to reflect on what a phenomenal year 2019 was. 2019 was a year full of growth, learning and great success and I am confident and excited that 2020 will be even better!
Year after year, our data analytics platform continues to improve and advance as a result of our fantastic developers and customer input. 2019 was no different as we expanded the functionality of Agilence's technology and made significant strides in maintaining our position as the leader in data analytics for the retail, restaurant and convenience industries. We recently announced our 2.8 software release which introduces exciting new Artificial Intelligence (AI) functionality and all-new mobile capabilities to our platform. These new features go a long way in helping us achieve our mission of eliminating data access bottlenecks, enabling alignment of objectives from top to bottom in our client operations and empowering even non-technical users to make better, timely, data-driven.
This year we welcomed 16 new customers to the Agilence community, representing the addition of more than 23,000 locations and hundreds of new users. Among our new community members are additional brands in the grocery, pharmacy, convenience, specialty and restaurant segments as well as our first customers in the construction supply, fuel-retailing and hotel business.
We also grew the 'Agilence Family', welcoming 5 outstanding professionals to our team; each member becoming a crucial part in delivering our trademark above-and-beyond customer experience. Speaking of customer experience, we are thrilled to have received a Stevie Award for Customer Service Team of the Year for the 2nd year in a row which is why over 99.5% of our customers are willing and eager to recommend Agilence to their industry peers. Currently, Agilence is a finalist for a 2020 Stevie Award in the same category. This past year, we also received an updated NPS of 80, a score almost double that of the industry average! These accomplishments are a true testament to the customer-centric mindset we strive to have here at Agilence.
In August, we also announced that we received strategic growth financing from Accel-KKR Credit Partners, a fund managed by leading, technology-focused investment firm Accel-KKR. This debt investment is being used to propel Agilence forward and expand our capabilities so that we can continue to focus on providing enterprise organizations with world-class solutions and service.
2019 was truly remarkable year and I've got so much to be thankful for - the entire Agilence Family, our partners and our outstanding customer community who keep us excited and motivated to continue being the best we can be. I'm looking forward to this next year and am excited for our bright future in 2020 and beyond!
Subscribe to our blog
Receive free educational resources like exclusive reports, webinars, and industry thought leadership articles straight to your inbox.