The Future of Grocery Store Cleanliness and Safety Post COVID-19
Grocery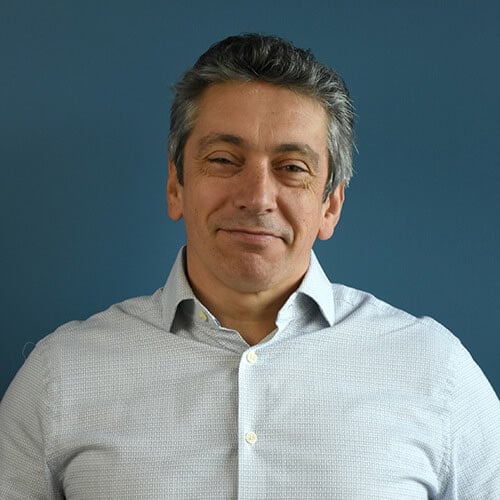 Pedro Ramos
•
4 min read
Updated: July 27, 2022
Published: June 11, 2020
In a post COVID-19 world however, grocers who fail to meet customer expectations for cleanliness and safety will lose loyalty and sales as a result.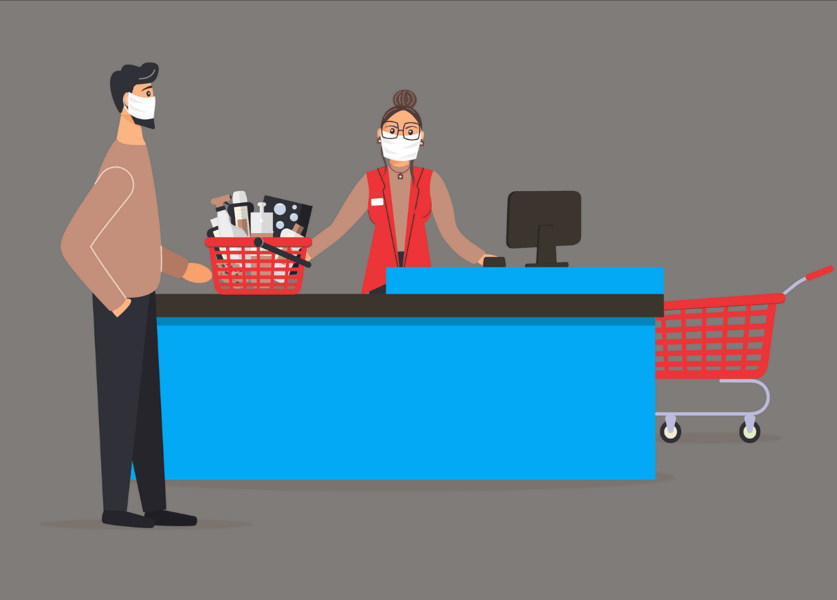 Historically, cleanliness in supermarkets, warehouse clubs, and other grocery stores meant bright lighting, shiny floors, gleaming glass counters, and organized displays. In a post COVID-19 world however, these won't be enough and grocers who fail to meet customer expectations for cleanliness and safety will lose loyalty and sales as a result.
Moving forward, we expect a continued increased interest in cleaning supplies, concern over store cleanliness, and clean exchange practices to be the new normal. In such a short period of time, grocers have done an incredible job adapting to these clean changes and initiatives. Grocery has already responded to the call for cleanliness and letting customers stay socially distant – implementing sneeze guards, limiting the number of customers within a store, creating one-way aisles, and in some cases even investing in robotic cleaning tools to lessen the number of humans in their stores. ​Grocers have handled these shifts both efficiently and professionally and continue to do so with the ever-changing in-store environment.
In the next three to six months, grocers are going to have to come up with plans for how to address the permanence of these industry changes. Will PPE be a mandated requirement for shoppers and employees? Will sneeze guards become a permanent fixture in the check- out process? Will floor signs and one-way aisles redefine and redesign the flow of the shopping process?
If they are, then other decisions need to be made to satisfy the presence of these new implementations. How will you keep an image of a clean and fresh store when a sneeze guard is scratched after being up for six months or floor signage has started to fray? Infrastructure and labor resource decisions need to be considered to maintain the quality of these new clean initiatives in your store.
As we move forward past the height of coronavirus, it is vital to keep tabs on the new in-store cleanliness initiatives that we referenced earlier. It's not always about the actual integrity of cleanliness and safety, but the customer's perception of cleanliness and safety in your store and how they associate the reputation of your store with those clean initiatives.
Sneeze guards, masks, really any type of visual cue to highlight "safety & cleanliness" are only as good as they appear. A dirty sneeze guard is probably worse than not having one at all.​​ Similarly, having 99% of your staff wear a face mask but 1% choosing to go without leaves a concern in the shoppers mind that your store is not taking cleanliness initiatives seriously.
Moving forward into the end of 2020 into 2021 and beyond, we also need to look at what the news is telling us as experts predict potential second and third waves of the virus in the coming months.
The social interaction that we're all used to in the grocery store provides a sense of community. Shoppers interacting with employees and other community members created a bit of a neighborly social hour, and unfortunately, those interactions will not necessarily be coming back quickly.
Even as coronavirus cases start to fall and lessen, the second nature value of staying six feet apart from one another is going to be in the back of shopper's minds. Grocers need to understand and be comfortable with taking a step-by-step approach with things like in-store events and community engagement efforts since they won't be something that will be able to quickly start up again once stay at home orders are lifted.
It's clear that grocers who were implementing digital advancements in their stores are benefiting from current industry trends and are able to take advantage of the current situation more than grocers who don't have digital initiatives in place.
For example, a lot of grocers that operate pharmacies are able to send a text message to tell you that you need to refill a prescription or vice versa, eliminating any in-person interaction to get that prescription along the entire need to receive timeline. As grocers think about the new normal of in-store interactions, you need to consider making advancements in technologies that allow shoppers to experience this same level of self service in other departments like deli and seafood.
Grocers can also take a page out of Alaska Airlines book in terms of how to maintain a clean reputation even in a time of crisis. Though the travel industry is experiencing significant downturns, Alaska Airlines and Delta have gotten out in front with their clean reputation message, reassuring the public that they're the clean choice for air travel moving forward. While it may or may not be true, Alaska Airlines was the first to plant a flag here. Who will be doing the same in the grocery industry – on a regional or very local level? ​
The Agilence & Date Check Pro teams have teamed up to author our new eBook, "Reinventing Grocery: The Timeline to the New Normal" which examines the current situation and future expectations across the grocery industry post-COVID 19. Download this resource now to learn more about keeping inventory on shelves, the new shopper profile, emerging competitors from other industries and more.
Subscribe to our blog
Receive free educational resources like exclusive reports, webinars, and industry thought leadership articles straight to your inbox.