Big Show, Bigger Ideas: 4 Technology Predictions Heading Into 2020 NRF Big Show
Agilence News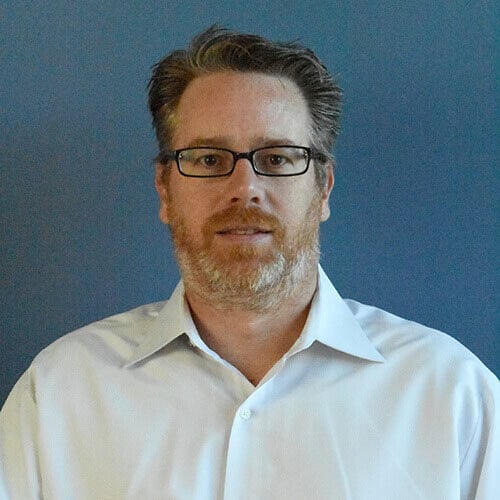 Derek Rodner
•
6 min read
Updated: July 29, 2022
Published: December 2, 2019
4 Technology Predictions Heading Into 2020 NRF Big Show. What technology trends will be shaping the next decade of retail?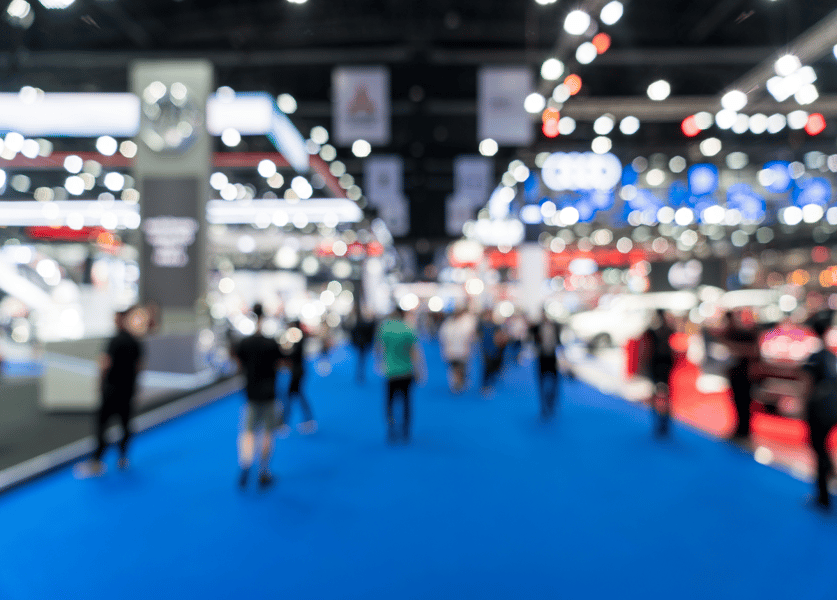 Retail technology has evolved since the days of the credit card imprinter and the large scale pneumatic tube systems once spread across iconic department stores. But as we head into a new decade, what new technology will be driving tomorrow's retail operations?
In this article, we will explore four tech predictions that we believe will be garnering all of the buzz at the 2020 NRF BIG Show.
#1 Same-Day Everything
Target made headlines this Fall by stating that their same store sales increased 4.5%, with 31% of that increase coming from online shopping. Had they improved their eComm platform or launched a massive advertising campaign?
No, they capitalized on the tendency for customers to want their purchases immediately. With a combination of Buy Online Pickup in Store (BOPIS), drive-up order pickup, and their subsidiary, Shipt, Target provided customers with their purchases the same day.
Target leveraged the power of their 1,800 brick and mortar stores, and online technology, to get customers what they wanted fast. Their CEO noted that BOPIS orders reduce costs by 40%, and that customer drive-up and Shipt orders reduce costs by up to 90% over distribution center shipments and related costs.
Walmart offers similar same day pickup, but the industry claims that Walmart has yet to make a profit on online orders. Amazon can't compete with a nationwide brick and mortar network, but they do offer lockers at Whole Foods and other popular locations. The retail giant has also started to offer 1 day shipping on a small percentage of items to their Prime members.
We expect to see the number and type of shipping options expand as customers have even more online accessibility to the items & products they desire to purchase. Retailers will be challenged to ensure that products are readily available and they have the staff to support these business models.
#2 Visual Search Increases Market Share
Ever wonder where you could buy that shirt you saw on your favorite Instagram celebrity? From clothing and makeup to home fashion, retailers are getting in on the ability for customers to search using pictures, not keywords. For these products, visuals - not words - make it easier to identify and make a purchase, straight from an app.
Retailers are finding three benefits to visual search. First, it shortens the time from search to conversion, helping people launch from seeing to buying in a few clicks. Secondly, it leverages social proof. Think of how quickly it takes a designer to sell out of a dress after a celebrity wears their design: see it, buy it. Next, there's less competition and noise from competing retailers. How many websites would come up if you used "blue shirt" as opposed to clicking on the picture of the exact shirt that your favorite YouTube celeb was wearing? Finally, retailers are finding it easier to track conversion metrics as they can trace the purchase back to a picture, not a string of keywords.
Retailers are using new tools that allow buyers to search and purchase. Target leveraged the power of Pinterest Lens, which can now identify 2.5 billion home and fashion items - 1.5 billion more than Google Lens. This allows Target to take advantage of the estimated 59% of Millennials who use Pinterest to discover products.
Other retailers, like Neiman Marcus, offer tools in their mobile apps to help customers shop by snapping a picture and allowing the user to search visually through the retailer's online inventory. It provides another way for customers to reduce friction and access the items they want.
While only 8% of retailers are using visual search technology, it is expected to be more than a $25 billion market and increase retailers' revenue by 30%. Integrating visual search is the next step in search technology, and early adopters in retail may be the ones who come out ahead.
#3 Making Payments Flexible, Limber & Centered
A good 90% of shoppers say they use multiple devices when making online purchases and 46% of use their phones to tap into peer-to-peer payment apps like Venmo & PayPal regularly.

By 2020, mobile wallets are expected to be leveraged by ~ 2.1 billion consumers worldwide for payments and money transfers. Retailers still have an open window for taking a proactive approach to the consumer demand for app-based payment methods. Consider Starbucks as an example of a consumer brand cornering mobile payments without having to change their image & been seen as a financial institution, etc. While Apple Pay was used by 22 million people in 2018, around 23.4 million people used the Starbucks app to make point-of-sale purchases.

While retailers obviously can't be everything to everyone, offering flexible payments through their own proprietary apps or just accepting more mobile wallets creates shorter lines inside stores and creates a more personalized checkout experience for the consumer.
#4 Social Proof to Drive Sales
Whether it's your neighbor who recommends his favorite leaf blower or the 80's TV icon advertising her favorite pharmaceutical, we continue to be influenced to purchase items based on other people's experience.
With today's technology, it's not hard to find out what other buyers believe about a product. Nearly 95% of people read reviews prior to purchasing a product and a similar percentage of people will use reviews to decide whether or not they will shop at a local business. According to Spiegel Research Center, reviews can increase conversion rates by 270%. One-to-one peer recommendations, original research, and product reviews are the most influential content that affect purchases. Even negative reviews are helpful, as readers tend to seek out the reason behind the poor review, spending even more time investigating the product.
Whether it's an online review, celebrity testimony, or knowledgeable recommendation, social proof will continue to drive sales. What to watch out for? Fake reviews. One source estimates that over half of reviews on Walmart.com are fake and 30% of Amazon reviews are unreliable. Whether it's a seller desperate to get good reviews or just people trolling for cheap laughs, the number of fake reviews is steadily increasing, leading to the old adage, buyer beware. Both Walmart and Amazon are putting technology and human resources to work to identify fake reviews, many of which are computer, machine language-generated reviews.
What can retailers do to promote social proof in a time of technology-driven bad reviews? Resort to tried and true social proof: foot traffic, written testimonials, and award recognition. Youtube and Instagram influencers can also be a source of social proof, some of which earn 7 figures to share their opinions and promote products. "Note to self: Become Influencer. Pay off college debt. Buy Cybertruck."
What's Next for 20/20 in 2020?
These four trends are just the tip of the iceberg as we continue to use data-driven solutions to make better decisions and reach more customers. At the National Retail Federation's BIG Show in January 2020, we will undoubtedly see these trends and more, and Agilence will be there to share more innovations about our 20/20 Data Analytics Platform - swing by Booth #1753 and say Hi.
Subscribe to our blog
Receive free educational resources like exclusive reports, webinars, and industry thought leadership articles straight to your inbox.