5 Gaps in your Retail Loss Prevention Strategy
Retail
Corey Adams
•
6 min read
Updated: July 27, 2022
Published: September 2, 2021
We've put a list together of 5 loss prevention no-no's to avoid so that you can better armor your business with a strong loss prevention strategy.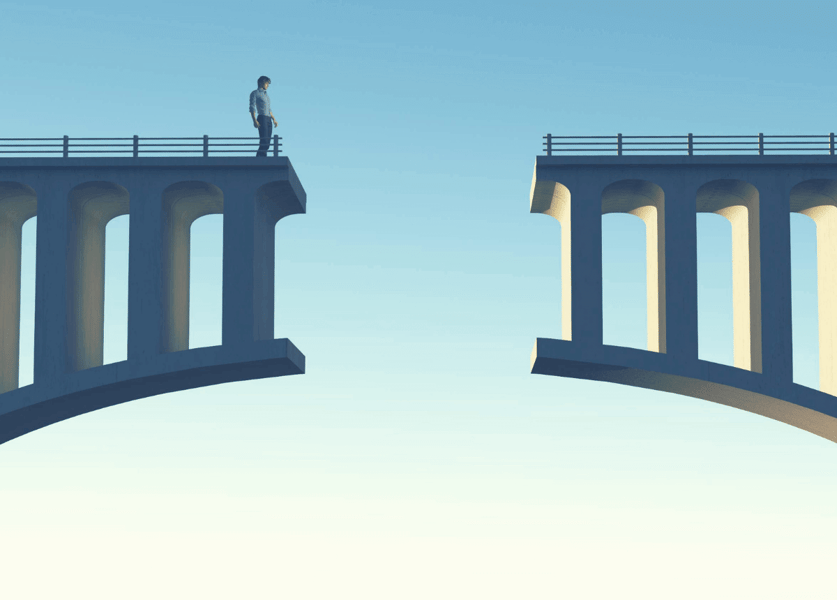 Loss prevention shrinkage has cost the retail industry nearly $62 billion in 2020 alone, an all-time high. These losses can be attributed to countless issues like shoplifting, ORC, employee theft, and even accidental human error. We've put a list together of 5 loss prevention no-no's to avoid so that you can better armor your business with a strong loss prevention strategy to reduce your shrinkage and increase your bottom line.
1. Not Paying Attention to Your Turnover Rate
While the cold brew on tap, foosball table, and an array of snacks might be a fun addition to your office space - is it enough to keep staff satisfied? People are one of the most valuable assets a company has and with that comes a high cost when they leave. It's been estimated that the cost of losing an employee can span from a few thousand dollars up to 1.5 - 2 times their annual salary. This cost comes from the hiring, training, onboarding, loss of productivity, and more that comes with transitioning employees in and out. So, while it is natural for employees to seek new opportunities after a while - if your company's turnover rate is way higher than similar companies in your industry - it may be wise to conduct an employee satisfaction survey to dig into why your employees aren't sticking around and how you can improve your workplace environment.

2. Not Having a Clear Employee Theft Policy
Employee theft costs businesses $50 billion annually. While the number may seem high, it's been reported that a whopping 75% of employees have stolen from their workplace at least once and 50% of these individuals steal repeatedly. To make things worse, 3/4 of them go undetected. So, while we want to trust all our employees, it's important to recognize the data. While many employees will not engage in obvious theft tactics such as stealing money from the register, there are many other types of employee theft that may not seem like a big deal to the employee, or they might not understand is an act of theft, but collectively can have a large effect on your bottom line. Having clear policies can help to alleviate accidental employee theft such as unwarranted comping and misuse of vacation and sick time. Outlining a clear policy informs them what is encompassed in the term 'employee theft' and what disciplinary actions will be taken as a result of the theft should an employee choose to steal from the company.
Here are some examples of employee theft:
Misuse of assets

Data Theft

Falsified overtime

Undocumented sick & vacation

Petty theft

Comps/voids or discounts that do not follow company policy

Inflating expense reports
Here are a few tips on how to spot and stop employee fraud:
Keep track of inventory

Restrict computer access for confidential documents (having these available to all employees can pose a great security threat)

Provide employees with an anonymous way to report theft by a coworker

Use security cameras

Make employees feel valued (a happy employee is less likely to steal from their employer)



3. Not Involving Employees in Loss Prevention Efforts
The most important part of any successful loss prevention program is the culture that is built around it. The management of a company is different based on the type of company but the LP team and its culture should always be built on how they can best meet the needs of the business. A good LP culture isn't just implemented, it is built over time with buy-in from all levels of the company. Working with Operations teams to implement policies and procedures to help mitigate potential fraud issues while still driving a great customer experience is an example of building a positive corporate culture. Every employee should feel empowered and take accountability to ensure losses aren't happening at THEIR company. When you start seeing this type of engagement from all employees, you are building a great LP culture.
4. Not Maximizing On-Shelf Availability
Inventory keeps revenue flowing. Making sure that the right product is on the right shelf at the right time is critical, yet the problem of on-shelf availability is as prevalent as ever. Maintaining the balance between excess inventory and running out of inventory is a perpetual problem for retailers. Loss Prevention and Asset Protection teams are in a unique position to play a role in supporting on-shelf availability efforts and minimizing occurrences of out-of-stocks.
While some would argue that the lost profits that result from out of stocks aren't a "loss" that falls under the purview of most LP departments but considering the definition of loss set out in the concept of Total Retail Loss, then lost profits due to OOS inarguably falls into the category of loss that LP teams should be working to minimize. Combining data from multiple sources, including POS data, customer loyalty information, inventory, and warehouse management systems data will reveal inventory needs that support changing customer behaviors. These trends influence store-level inventory requirements and improve fulfillment all while decreasing OOS.
5. Not Using Data to Proactively Prevent Loss
Placing deterring signs warning customers of shoplifting fines and consequences may help prevent a certain amount of loss before it happens, but at the same time, too many signs may also lead to an unpleasant shopping experience for your paying customers. So, how do you determine what the best combination of these warnings is? Follow your data. Test out different anti-theft measures like signs, security cameras, having staff greet customers at the door, etc., and then look at what your data is telling you. What measures that you implemented resulted in less inventory going 'missing'? Use your data to empower your decisions and help give you a stronger line of defense.
Loss Prevention professionals should utilize modern technology to adopt a top-down approach to identifying exceptions and margin erosion, staying compliant, and identifying opportunities to increase sales, improve customer experience, and boost operational efficiency. By beginning with an aggregated view of transactions across all stores and then drilling down into specific areas of concern, you and your team can more effectively identify patterns not visible when looking only at the minute details. Once exceptions and patterns have been identified, then receipts and video can be used to confirm suspicions.
LP departments have the rare ability to identify previously unnoticed behavior that affects the company's long-term success. Instead of just identifying and highlighting individual cases, LP departments must increase their visibility and the value they add to the entire company for the long term.
Recently, Agilence teamed up with Loss Prevention Magazine on a research report aimed at measuring the changing perceptions and value of Loss Prevention teams. Responses were collected from a hundred LP professionals at every level, operating in various industries. Download your free copy of the full report today to see the results.
Subscribe to our blog
Receive free educational resources like exclusive reports, webinars, and industry thought leadership articles straight to your inbox.