That's a Wrap! 2023 Agilence User Forum Recap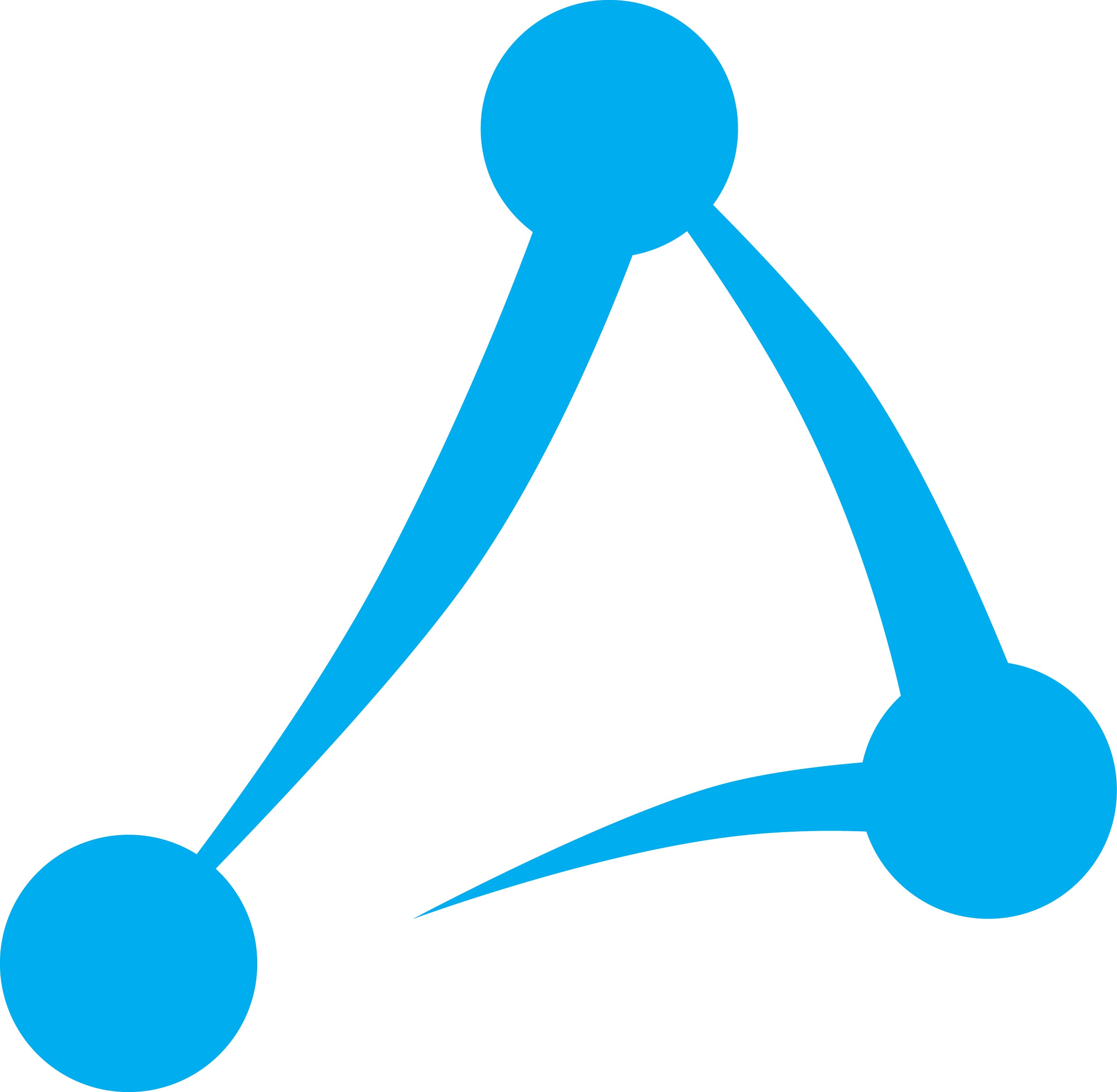 Agilence Staff
•
6 min read
Updated: April 12, 2023
Published: April 11, 2023
If you missed the 2023 Agilence User Forum on March 14-15 in Charleston, South Carolina, here's a recap of the event.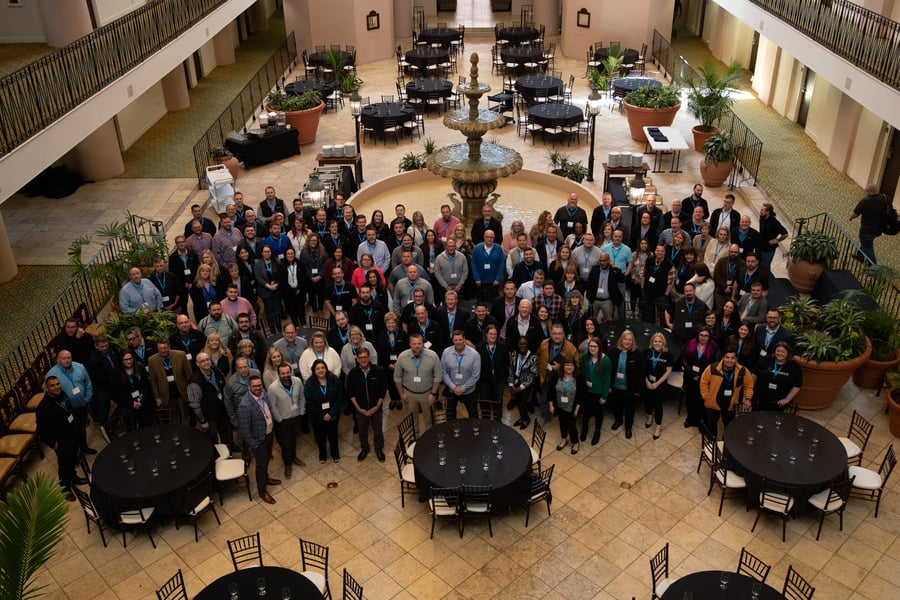 On March 14 and 15th, Agilence held our ninth annual User Forum in historic downtown Charleston, South Carolina. The User Forum is our premier event that every year brings together the Agilence community to share ideas, best practices, and initiatives while learning new tips and tricks from Agilence's Customer Success team and product experts.
As the first physical User Forum since 2019, it was great to see so many from the Agilence community in-person again! There's just no substitute for real-world connections, and attendees agreed. One attendee said it was "great to meet new people and learn from others; it really helps to meet face-to-face. Phone calls and Zoom are good, but in-person is better."
Coming together to connect and share knowledge is what the User Forum is all about, and we're thrilled that based on the feedback we received, attendees enjoyed it as much as we did. For those who attended, we hope you learned, made new connections (and deepened old ones), and left excited about the future of the Agilence platform and community and how it can help support you.
Thanks to our sponsors the Zellman Group, Hanwha Vision, and New Store for their support of this year's event!
For those who couldn't make it, here's what you missed at the 2023 Agilence User Forum.
Day 1 Recap – March 14
Keynote Address – Greg Buzek, IHL Group
After the welcome video, opening remarks by Agilence CEO Russ Hawkins, and an ice breaker activity, the event kicked off with the keynote presentation by Greg Buzek, Founder and President of IHL Group. Greg is one of the top analysts of the retail industry, and we always learn a lot from his presentations – his keynote "Retail's Realities, New Opportunities" was no exception.
Greg gave a high-level of the macro trends impacting retail, including inflation and supply chain data, retail sales trends, and more. While retail sales are slowing, Greg argues this does equal a slowdown for retail tech, as retailers need to reduce labor, increase efficiencies, fix inventory issues, improve customer relationships, and better manage the continuing growth of digital journeys. After analyzing a range of technology trends in the industry, as well as the impacts of inventory distortion, Greg reviewed some of the content covered in The Retail Analytics Advantage, his recent report covering the analytics hierarchy and the road to prescriptive analytics for retailers. We highly recommend giving this a read if you haven't already.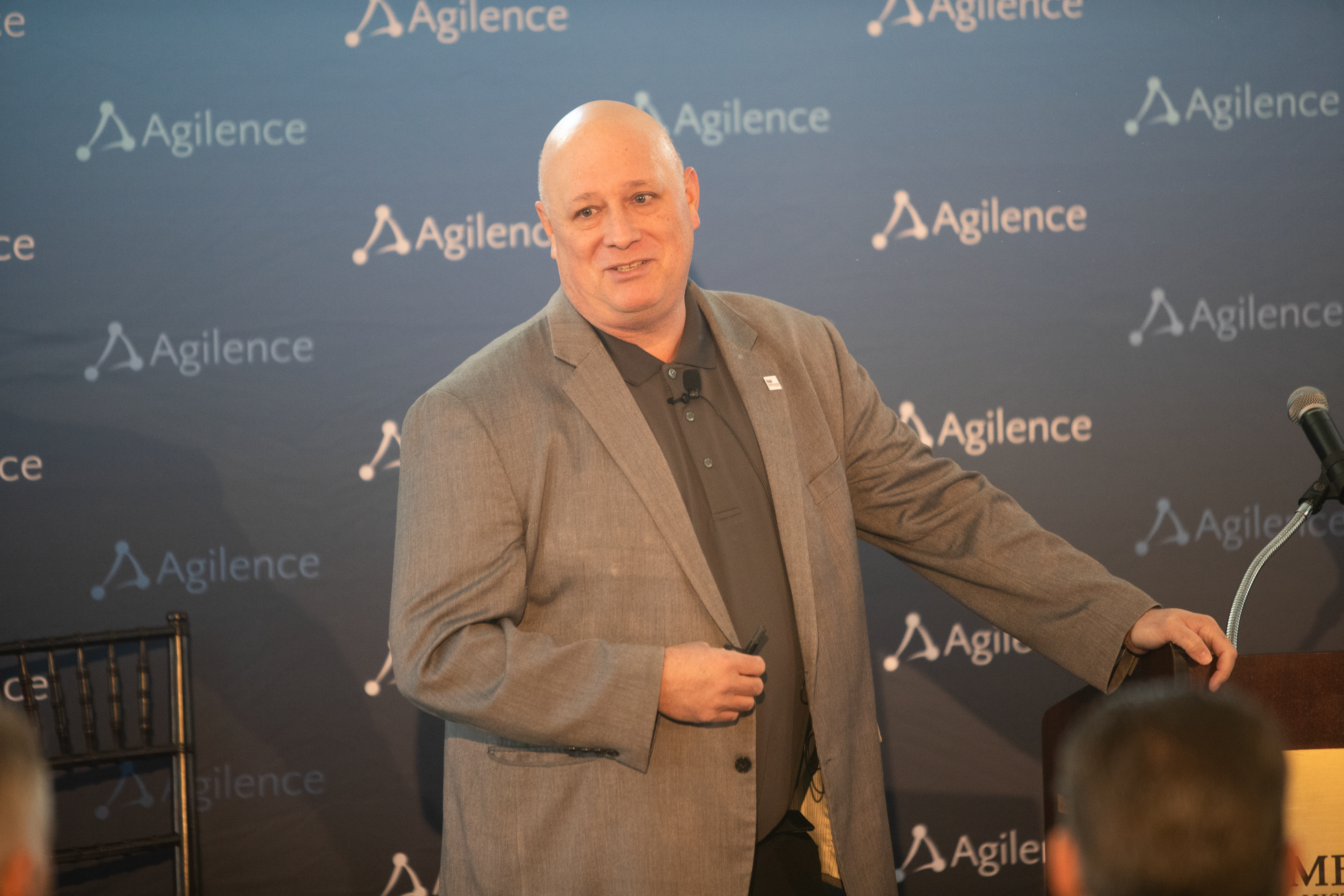 Identifying Loss in Digital Channel/eCommerce
On this panel, users from Duluth Trading Company and Panera spoke with members of the Agilence CS team about their experience with digital and eCommerce fraud, including chargeback and credit card fraud, with fraudsters selling items on third-party marketplaces, as well as loyalty program abuse, an issue for both retailers and restaurants alike.
High-Value Features You May Be Underutilizing
In this presentation, Agilence's Colleen Knoblock explored some of the lesser-known hidden gems within the Agilence application, including different report types and filters, user session queries, manual alerts, using statistical features, and creating DNA scores (a custom Agilence metric which rates store and employee performance by applying advanced data science models to designated metrics chosen by the user).
Agilence customers can see the presentation slides in the Agilence User Community.
Content Sharing and Creative Usage of Agilence
After lunch, attendees broke out into groups to discuss shared use cases of the Agilence platform. According to post-event feedback, this was one of the favorite sessions of attendees, as they could directly learn from their peers at different companies. Users from Blain's Farm and Fleet, Sally Beauty, SpartanNash, Dave & Buster's, Zellman, Rexall, CVS Pharmacy, Harps, Abercrombie and Fitch, Boot Barn, Cardenas, BJ's and more all shared some of their particular use cases and features they are using to achieve their goals.
Agilence customers can see the presentation slides in the Agilence User Community.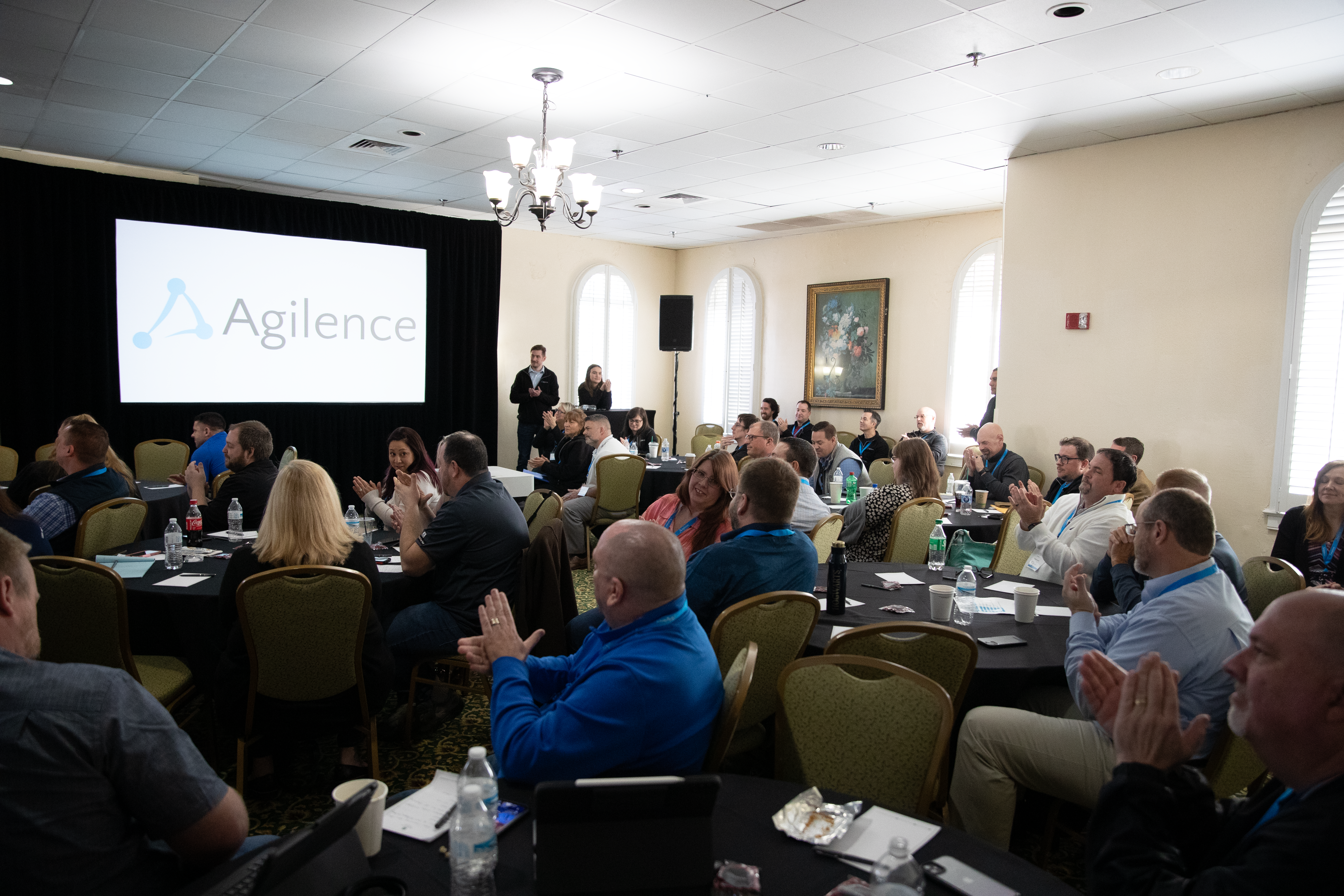 After the content sharing, users from of Sally Beauty and Shoe Carnival/Shoe Station shared some creative uses of Agilence Analytics that other departments and business groups are implementing.
New Operational Analytics
After a networking break, Agilence VP of Sales Pedro Ramos spoke about frequently used Agilence modules that complement transaction data and provide new insights into shrink and margin improvement. Pedro discussed how to identify the key data points for operators to focus on, the importance of integrating various data sources, and how to identify the performance of store associates and customer service representatives to help guide and train them to hit benchmarks, as well as communicate actionable information to them in a user-friendly format.
In addition to envisioning the future of loss prevention analytics, he also spoke to current ways to leverage Agilence modules, as well as the timeless fundamentals of minimizing shrink. Speaking from his own decades of experience in the grocery business, he shared the leading predictor of shrink: high adjustments correlating with low product sales.
Concluding an information-packed day, Day 1 ended with another content sharing session before finally relaxing for some light networking with hors d'oeuvres and drinks.
Day 2 Recap – March 15
Leading Indicators of Shrink
In this panel, users from SpartanNash, Rexall, Inspire Brands, and Dollar Tree discussed key shrinkage indicators and how to target them, and the challenges and solutions, and differences and similarities, between their respective industries.
Case Management and Roadmap
For the final presentations, Agilence Director of Product Management Keneavy Krenzin gave an energetic primer on the Agilence Case Management product, fielding questions and demonstrating the customizable dashboards and flexibility with case creation screens, before being joined by Product Manager Martin Murphy and Chief Product and Marketing Officer Brian Brinkmann to give an overview of the product roadmap, upcoming releases, and the future of the Agilence product. Attendees were excited to learn about Case Management's functionality and integration with Agilence Analytics, and according to post-event feedback, this was a top highlight of the event.
Visionary Award Winner – Sally Beauty
Wrapping up the event, CEO Russ Hawkins gave the final remarks before awarding the Agilence Visionary Award (with the trademark Pink Gorilla) to Eve Sirianni and Jason Dixon at Sally Beauty for their inspired use and advocacy of Agilence. Congratulations Eve and Jason!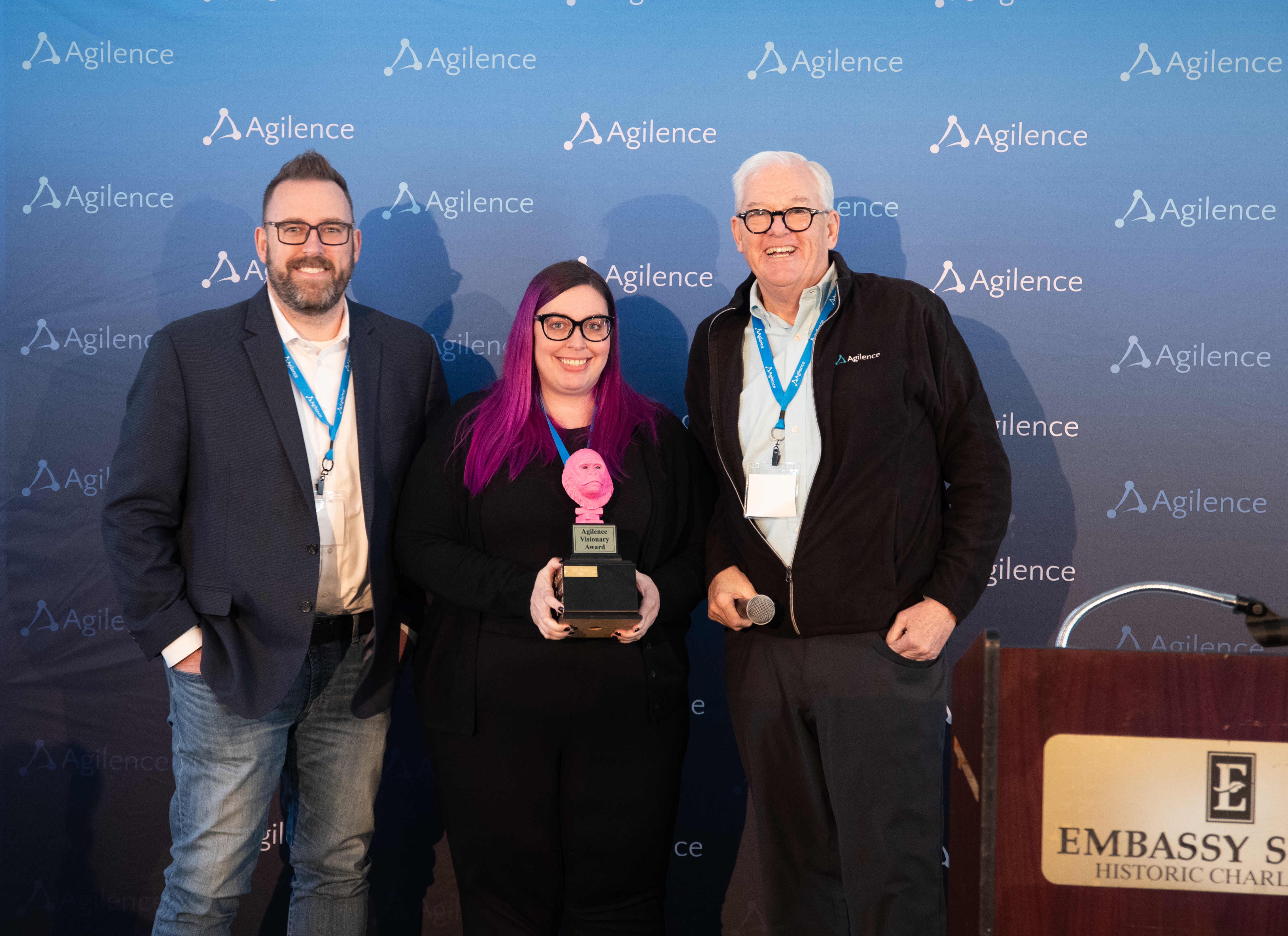 Thank you to all our amazing attendees for joining us to learn, connect, and collaborate. We're taking into account all your feedback to make sure next year's event is even better!
Thanks again to the Zellman Group, Hanwha Vision, and New Store for their support, and thank you to our hardworking Customer Success team (who picked up their sixth consecutive Stevie Award win just a few days before) for all their work behind the scenes.
We'll see you next year at the 2024 User Forum!
Subscribe to our blog
Receive free educational resources like exclusive reports, webinars, and industry thought leadership articles straight to your inbox.