10 Topics to Include in your Retail Business Health and Safety Manual
Retail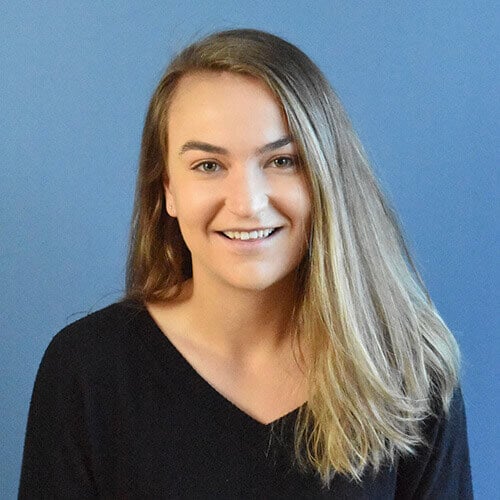 Keneavy Krenzin
•
5 min read
Updated: July 27, 2022
Published: July 8, 2021
An up-to-date safety manual is essential to keep employees, customers, and your business safe from harm and needs to include fire safety, cybersecurity, and more.
An up-to-date safety manual is essential to keep employees, customers, and your business safe from harm. Instead of just keeping the manual filed away, you will want to make sure that everyone knows the top 10 topics to include in your health and safety manual that keep everyone safe.
1. COVID-19 Pandemic Protocols
The pandemic changed how we interact with each other. Even as restrictions are beginning to ease and businesses return to some semblance of normal, having these protocols on hand moving forward is a good idea to ensure readiness should the situation change at any time. To make sure employees and customers stay safe both now and in the future, keep up to date with regulatory protocols that may include:
Increasing employee health and hygiene, including handwashing, mask covering, social distancing, and temperature checks
Cleaning and disinfecting equipment
Managing operations in food service or retail food stores to keep items stored safely and customers protected
Implementing safe food pick-up and delivery practices
Updating retail checkout practices to include touchless payment systems that keep cashiers and customers safe
COVID levels and hot spots vary by region, so it is essential for retailers to stay on guard to prevent outbreaks. The CDC, FDA, and local health departments provide detailed guidance to keep people, premises, and shopping safe for everyone.
2. Slips, trips, and Falls Prevention
Slips, trips, and falls are ongoing hazards in retail establishments, and businesses must develop standards that prevent these accidents. Whether it is repetitive lifting, box cutting, or using ladders to store inventory, retailers must educate employees on the proper procedures to avoid accidents.
Safety programs reduce the risk of these hazards. These programs should provide guidance that includes prevention practices, hazard removal, and ongoing training. Retailers should also have accident and incident reporting procedures available as part of their program.
Your health and safety manual should include proper use of ladders and scaffolds, merchandising safety, proper use of box cutters, pallet jack and heavy equipment safety standards, racks and shelving standards, hazardous material handling, and other guidelines specific to retailers.
3. First Aid Procedures
Injuries happen. Retailers should be prepared to address the first aid needs of employees, customers, and visitors from a minor cut that requires a small bandage to a life-threatening emergency. A first aid kit is essential, and equipment like defibrillators can be a lifesaver.
4. Employee Health and Safety
Policies to protect employees must go beyond physical hazards. Retailers should have safety policies that address workplace violence prevention and sexual harassment to protect employees. Businesses should publicize access to employee health resources, including emergency contact numbers, physical and mental health agencies, and resources that keep employees safe both on and off the job.
Other employee health and safety training may include proper food handling procedures or hazardous materials handling, depending on the type of retailer. Keeping employees safe is a top priority for retail employers.
5. Fire Safety
Following local fire standards is essential to avoid fines and protect lives. Your local fire department will schedule visits to observe your premises, inspect sprinkler systems, ensure your establishment has up-to-date fire extinguishers, and check for safe merchandising practices that prevent fires.
6. Ergonomics
Protecting employee health goes beyond slips, trips, and falls. Retailers must teach employees proper posture for working at cash registers, lifting equipment or service items, sitting at a workstation, and other physical movements that prevent injuries. Safety, comfort, ease of use, productivity and performance, and aesthetics are all part of an ergonomics program that keeps employees healthy on the job.
7. Cybersecurity
Nearly every retailer uses devices that transmit and store sensitive data. With the rise in cybercrime, employees who access computers and other devices should follow a cybersecurity policy that includes guidance for passwords and device use. Keeping company and customer data safe protects everyone.
8. Emergency Action Plan
Your health and safety manual should include an action plan that instructs employees on what to do during emergencies, helping everyone stay safe and focused during a stressful event.
Emergency evacuation maps are just part of a larger plan that includes responses to fire, severe weather, lost children, armed offenders, suspicious packages, or a natural gas leak. A safety program should tell employees in advance who to call and where to go to remain safe in an emergency, and how to direct customers to safety as well.
9. Safety Inspection Procedures
Retailers can expect inspections or audits of their premises and safety programs. These inspections ensure retailers comply with laws and regulations and their safety standards reflect current best practices.
Your health and safety manual should outline a safety inspection program that outlines which departments or agencies will inspect the premises and what procedures, areas, or processes they will review. Checklists make sure everyone knows inspection procedure, criteria, and corrective action. Whether the inspection is performed by the local fire department, OSHA, or the retailer's loss prevention department, these procedures stay focused on safe operations.
10. Training program scheduling and attendance
Your workplace training policy should outline training courses and attendance requirements. From initial onboarding to refreshers courses, all employees will remain up-to-date on the best practices that protect themselves, their co-workers, and customers in the event of an emergency.
Your training program might include brief in-service lectures, a comprehensive series of videos, or in-depth third-party training. Retailers must document employee attendance and provide a pre-determined schedule for required safety training courses.
We encourage retailers to keep a safe work environment that protects both employees and customers. Having a safety manual in place prepares people to act safely in an emergency.
Faced with the daunting task to do more with fewer resources, it's never been more important for loss prevention professionals to work smarter, not harder to combat enterprise loss like internal theft. Learn more about Loss Prevention best practices in our new whitepaper, "5 of the Biggest Mistakes you can make as a Loss Prevention Leader."
Subscribe to our blog
Receive free educational resources like exclusive reports, webinars, and industry thought leadership articles straight to your inbox.