WFH pet owner tip: use your second monitor to play bird videos to distract your kitten from your main screen.
When WFH, tensions are higher than usual. Cue workplace drama.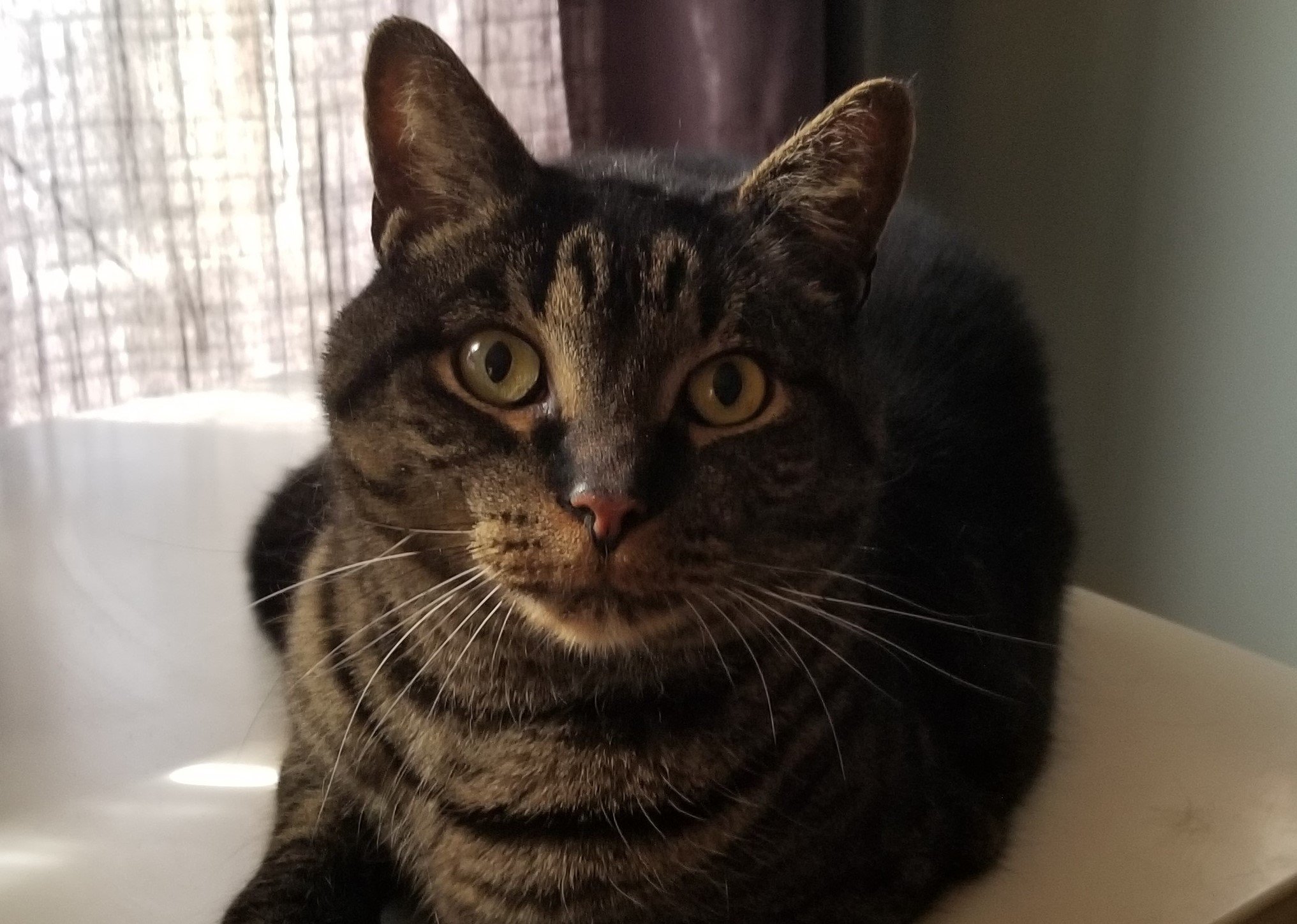 When Edison (above) isn't standing in front of the computer screen, headbutting his owner's mouse hand, and "love biting" her arm for attention, he's feuding with his foster-sister, Samantha (below). To avoid any spats, Sam works from the downstairs office. (For more pictures and the application to adopt Sam are available at www.rewar.org).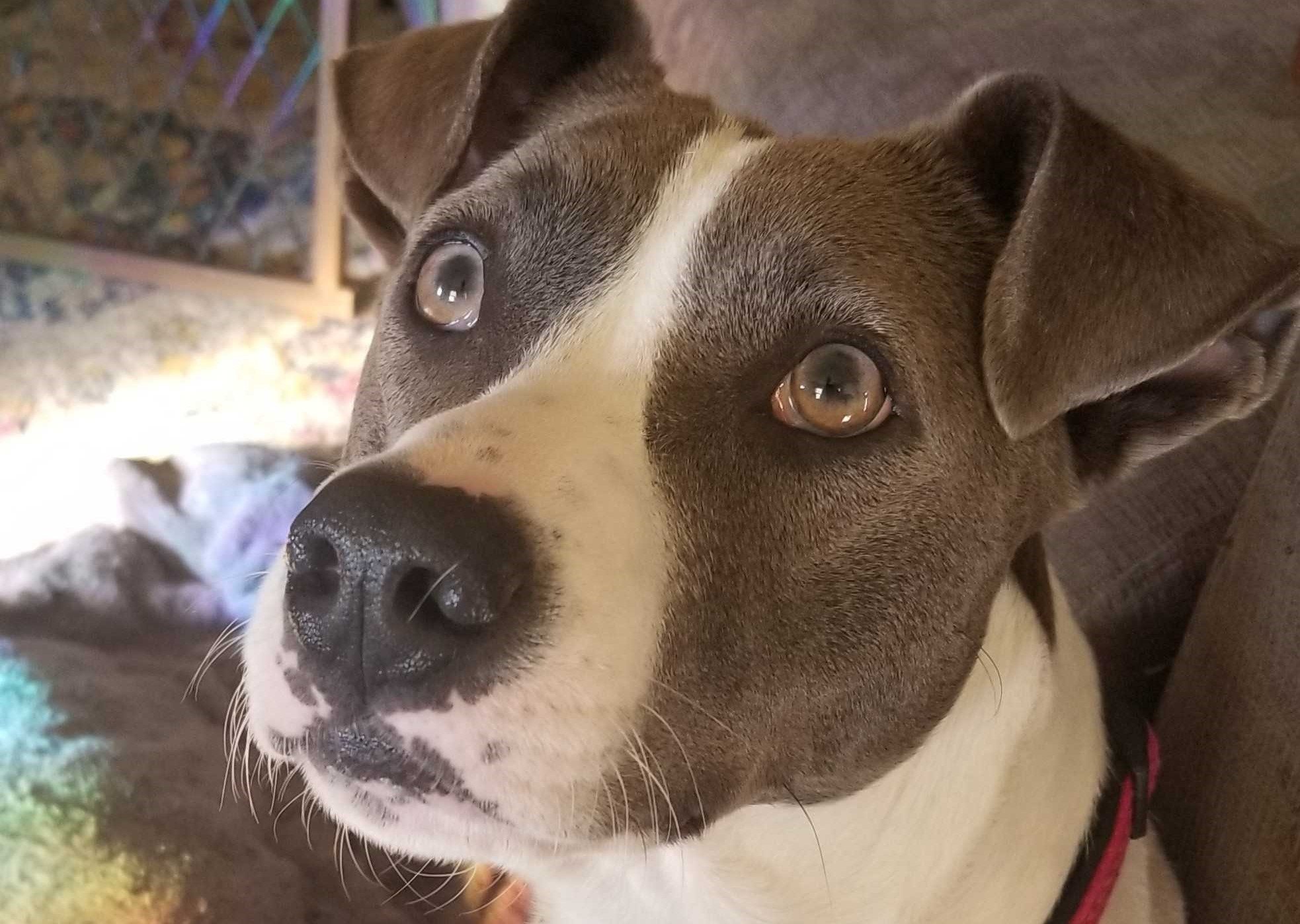 Quarantine has definitely brought on all types of mood swings. What day is it anyway?
Sadie
has really helped her family so much during these crazy times! It also helps that she is a firecracker one minute (above), and then a mush the next (below).
They say a dog is man's best friend, but apparently, stuffed hippo is dog's best friend.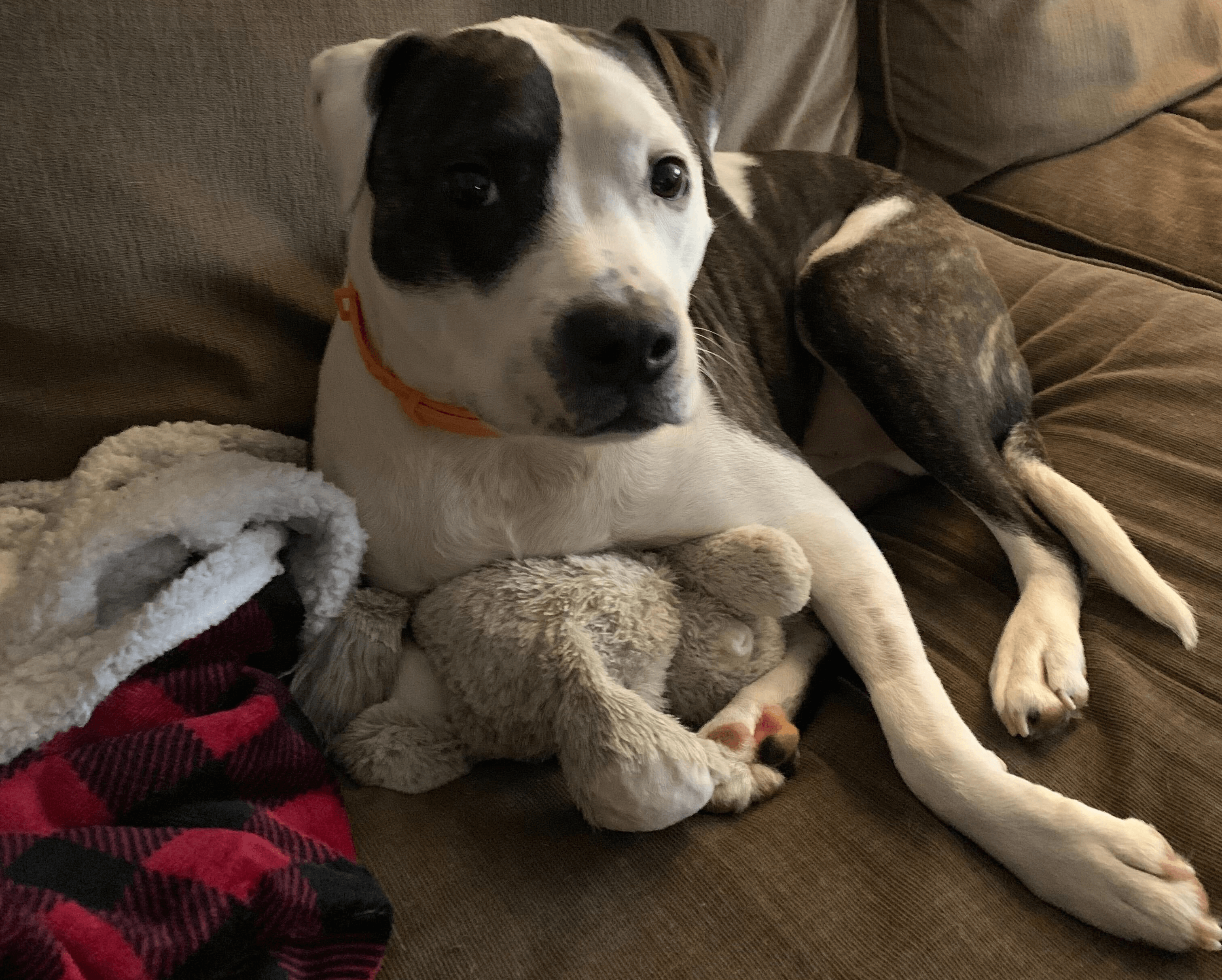 Archie's "friend" the toy hippo is often snuggled up underneath him, as is pictured above. Archie also has only been with his family for 6 months but he has already taken up the mantle of Mayor of their street to their neighbors.
Proper hygiene instructions should be made available for all new WFH "co-workers".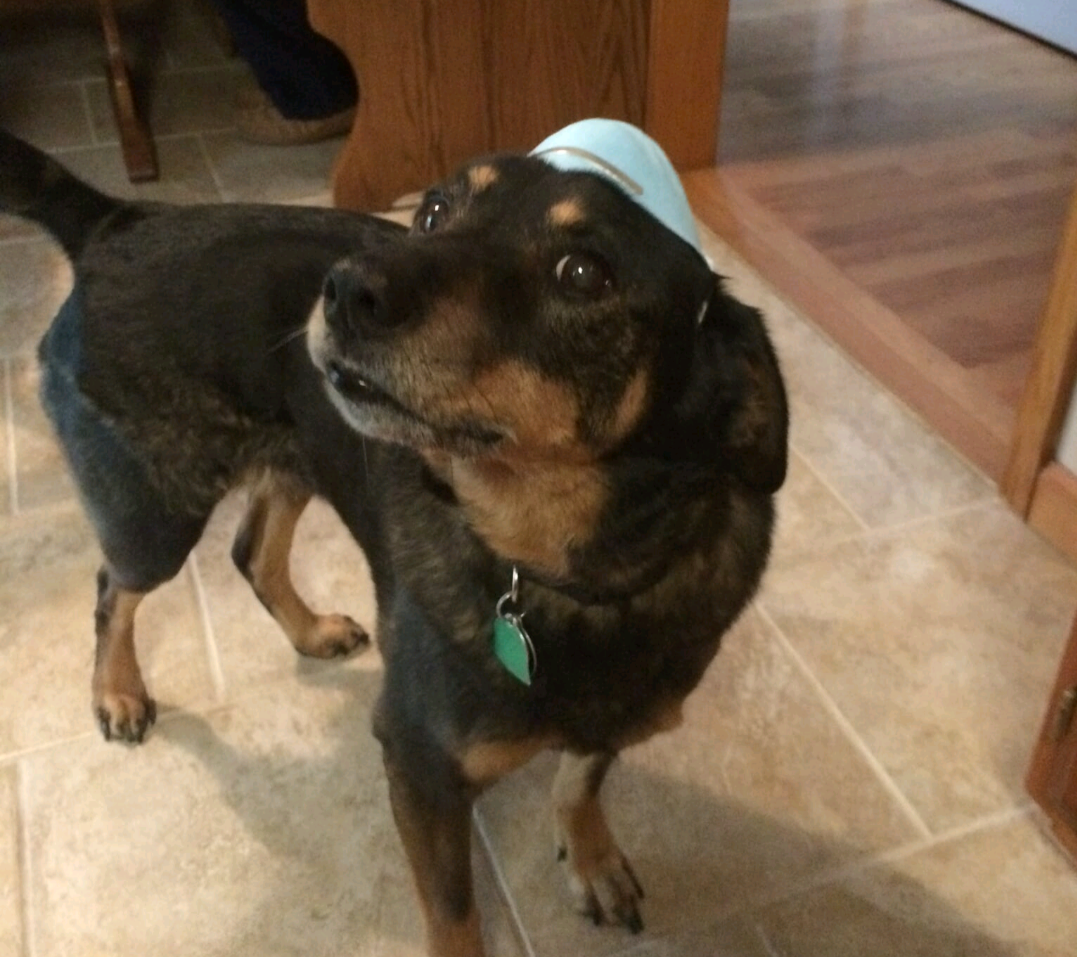 Sugar does not know how to wear a mask, but they sure are enjoying the new hat.
There are always some model employees in the bunch...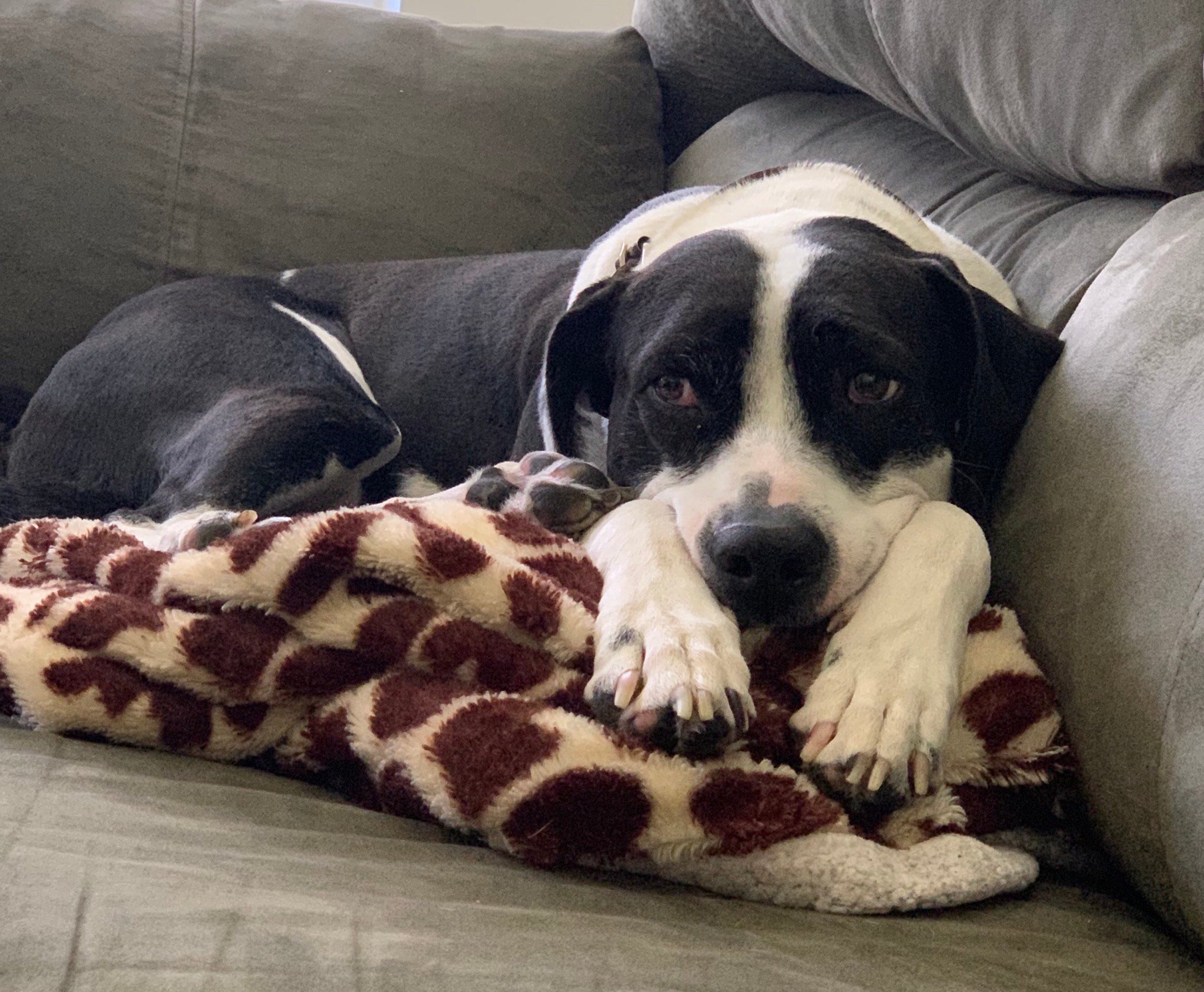 Luna's main duties are patrolling the windows for birds that get too close and barking at the mailman. Her reward? Walks, treats, and belly rubs.
...while others get caught sleeping (or sunbathing) on the job.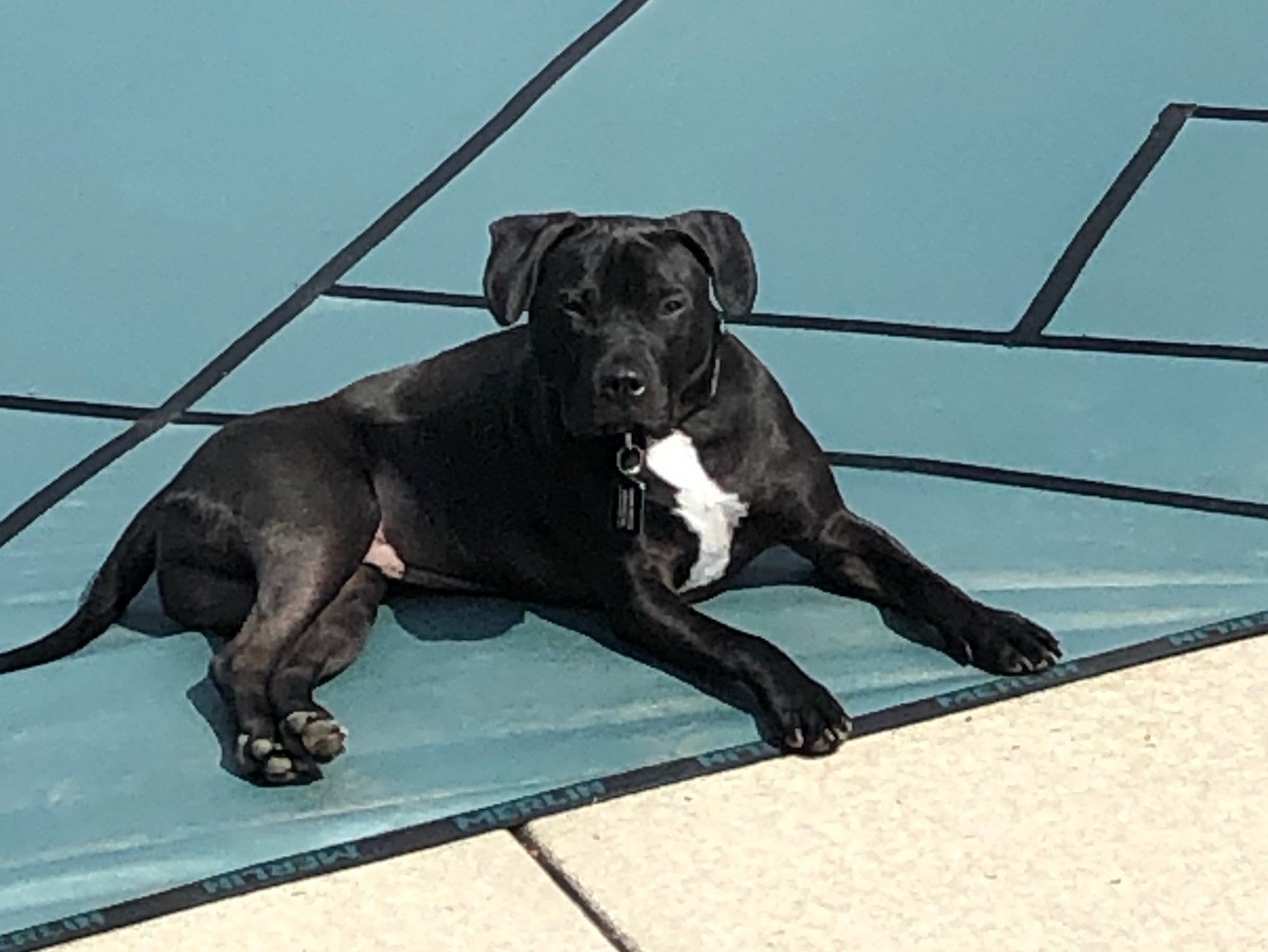 Jax loves to lay outside and soak up the sun rays while people-watching. Quarantining does not mean you have to skip out on tanning in your own backyard.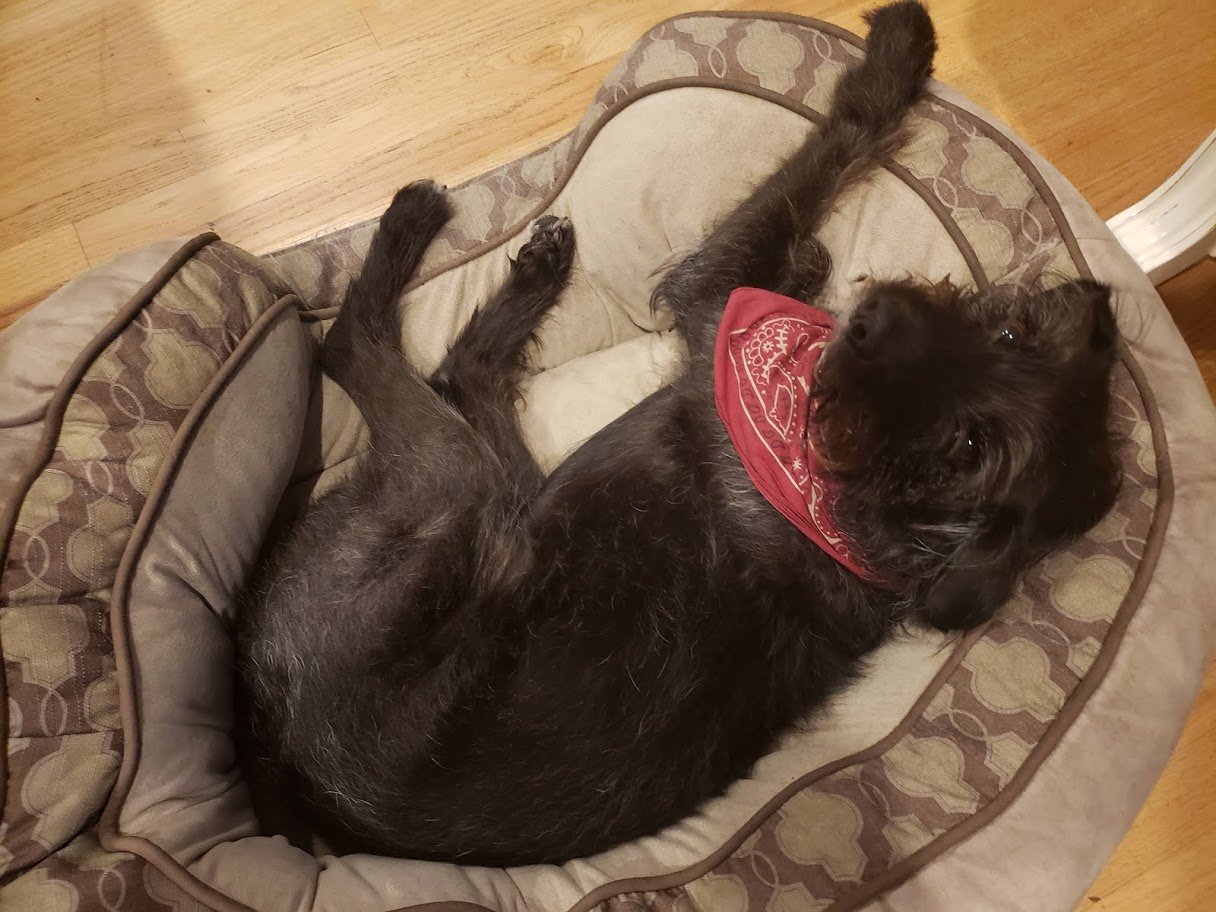 Two words to describe Skipper: Unimpressed and unsupportive. But Hey! He sure looks comfortable!
Beware of the WFH "co-workers" who just make a lot of noise.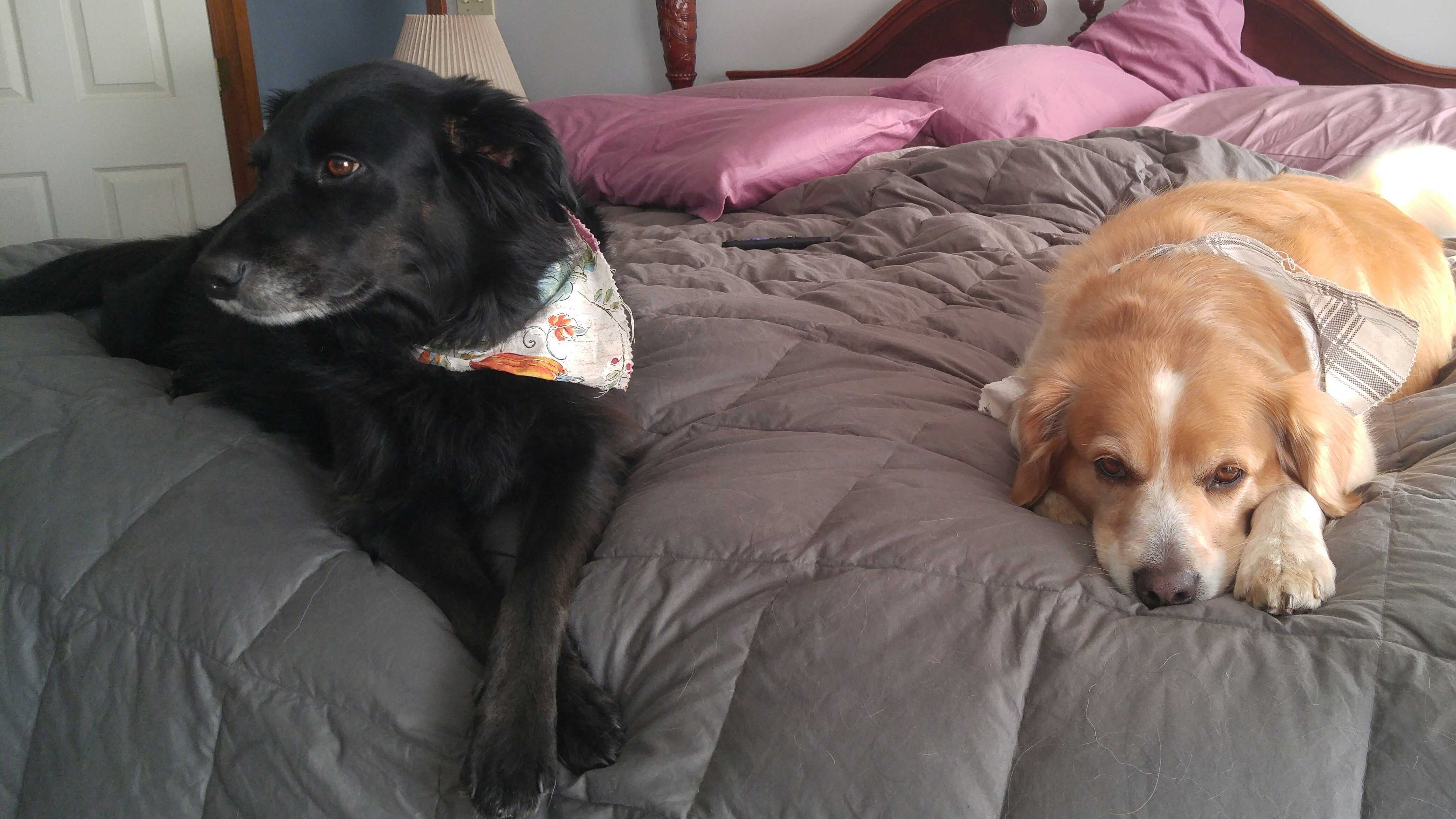 Shelby and Daisy (respectively) bark all the time, despite their calm demeanor in this photo.
PSA: Hats are now workplace-appropriate.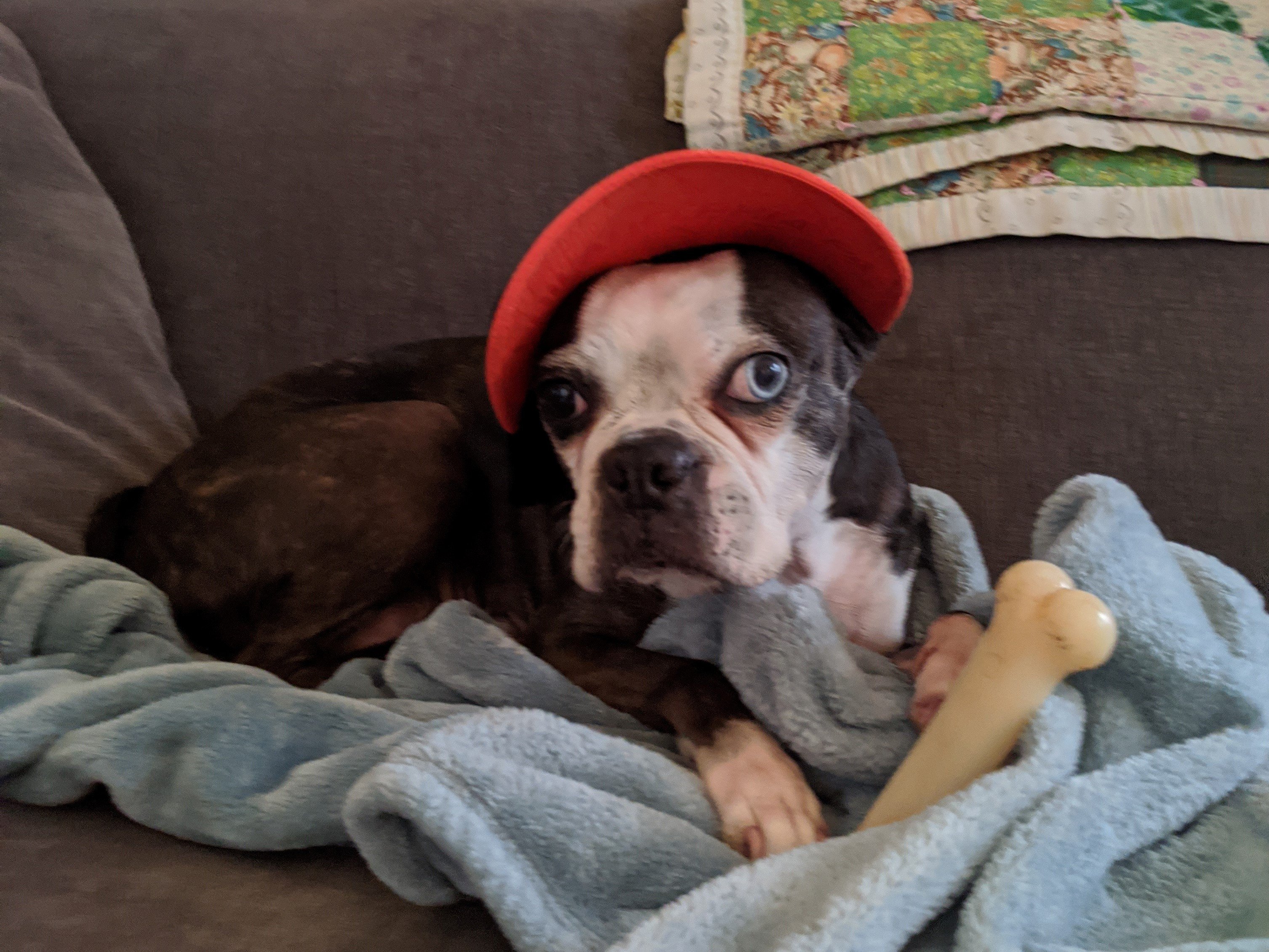 BT has been a saving grace during this whole pandemic - he continues to entertain his family.
Some pets are enjoying the constant attention at home, but others are missing their alone time.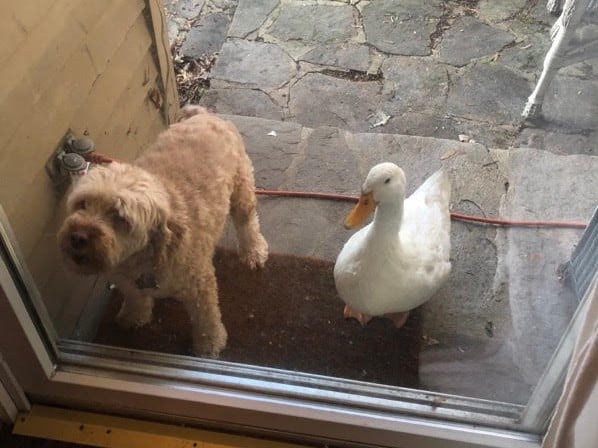 Mickey sure is missing his friend Ducky MoMo (may he rest in peace). Although he enjoys the constant companionship and the extra walks, Mickey is probably ready for quarantine to be over like the rest of his household.
For some pets, life during a pandemic remains completely the same.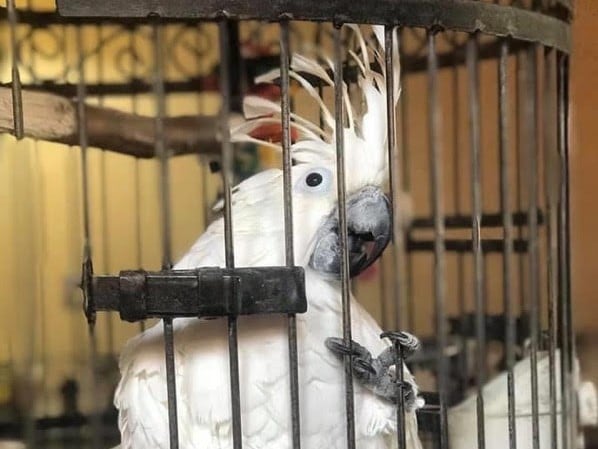 Goofy the bird is unbothered! His life of daily "showers", playtime and singing "I Love You" from Barney multiple times per day remains the same, even in quarantine!
Hopefully, these photos and videos of our new Agilence "co-workers" have made your day a little brighter. Those who are sitting home alone have suggested that pets are a great way to break up the day and not feel so lonely. This could be a great time to try out fostering a dog or cat who needs a home during this pandemic too.