Annual Agilence User Forum focuses on best practices to increase margin, reduce costs
and drive operational efficiencies that improve the bottom line for top tier retailers and restaurants
MOUNT LAUREL, NJ, September 20, 2016 – Agilence, Inc., the leader in cloud-based data analytics for retail and restaurant operations, today announced its annual user forum was held on September 13 – 14, 2016 at the Franklin Institute in Philadelphia, PA. Agilence customers, representing a diverse group of mid to large tier retailers and restaurants, came together as a user community to discuss industry trends, network with peers and exchange ideas and best practices in driving margin improvements, expense reduction and improving operational efficiencies through data analytics.

The Agilence User Forum featured user presentations, hands-on workshops, and an Executive Think Tank program. Industry leaders shared successes in not only identifying but recapturing significant bottom line dollars for their companies using 20/20.
Agilence unveiled a brand new online discussion forum, the 20/20 Water Cooler™! The Water Cooler is an addition to the Agilence Customer Portal which allows users to securely engage with their peers regarding the use and functionality of 20/20 Data Analytics receive information about updates, and share ideas and experiences about new ways to use the product for maximum benefit.
Agilence's industry leading 20/20 Data Analytics™ platform enables retailers and restaurateurs to easily gain meaningful, data driven, insights to improve profits and margins, better serve customers, and enhance efficiencies.

"Agilence enters into a lifetime business partnership with our clients and our approaches to customer service and product development are woven into the fabric of our culture," said Russ Hawkins, President & CEO, Agilence, Inc. "20/20 provides our clients with automated data analytics, actionable insights, and prescriptive workflow to improve profits and better serve their customers."
The 20/20 Data Analytics™ platform currently includes 20/20 Retail™ and 20/20 Restaurant™ for restaurants. Each represents a comprehensive solution which include advanced analytics, multi-dimensional reporting, predictive modeling and prescriptive alerts.
"Agilence is a client-driven organization and we pride ourselves on the highest level of support we provide our customers for their ultimate success. The Annual User Forum is dedicated to our customers and arms them with valuable ideas, fresh perspectives and new relationships endeavor to consistently demonstrate exceptional customer service to meet and surpass their needs," said Catherine Penizotto, VP of Customer Success, Agilence, Inc. "Our Customer Success teams listen to the needs and suggestions of our customers to deliver the best products, to create the best product strategy and to deliver exceptional value to clients."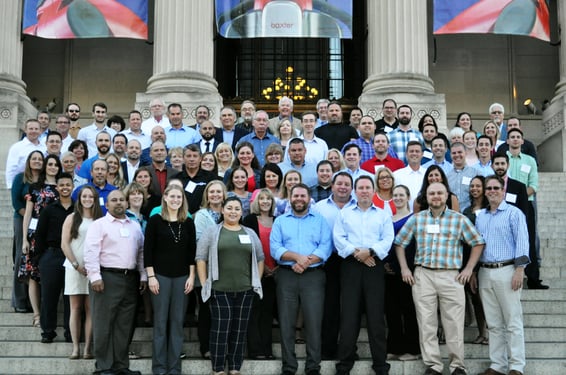 About Agilence
Agilence (www.agilenceinc.com) is the industry leader in data analytics and reporting solutions for retail and food and beverage organizations. Agilence develops the 20/20 Data Analytics™ platform and the 20/20 Rx™, 20 Retail™ and 20/20 Restaurant™ suite of highly flexible and powerful cloud-based reporting solutions. 20/20 Data Analytics™ provides organizations with a complete view of their business, empowering them to make informed decisions faster, to increase efficiency and improve profit margins across the enterprise. Agilence, Inc. is headquartered in Mount Laurel, NJ. To learn more about Agilence, please email sales@agilenceinc.com or call 856-366-1200.