Restaurants After COVID-19: How to Thrive in the 'New Normal'
Restaurant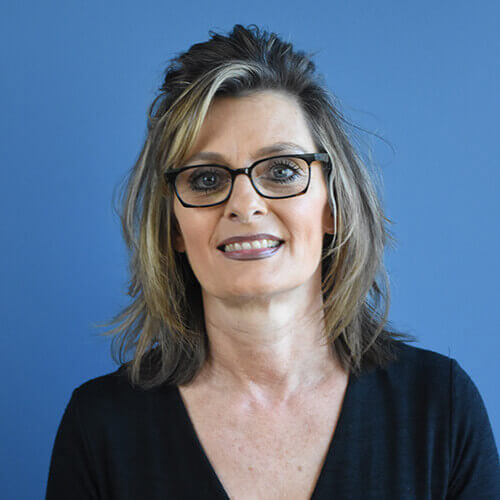 Laura Johnson
•
September 10, 2020
•
5 min read
With an ever-changing restaurant landscape, operators are finding ways to not only survive - but thrive in a post-COVID world.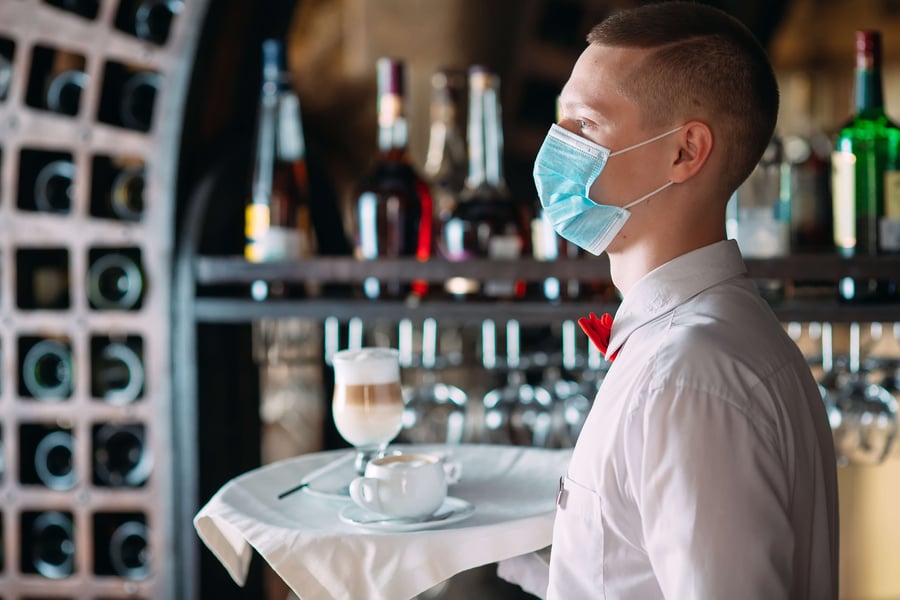 As restrictions on dining slowly begin to lift across the country, it's time to take a look at how COVID will continue to impact the foodservice industry. From customers' fears and avoidances to employee safety and concerns - What can restaurants do to meet these needs while flourishing in a New Normal? What initiatives will continue post-COVID? And, how will the overall foodservice industry change long-term? While the future isn't certain (as 2020 has taught us) - here are our thoughts about the future of restaurants and restaurant operations in a post-COVID world:
How will the Restaurant Industry Change?
1.) The Consumer
The most important part of every industry is, the consumer. Consumer behavior has changed drastically over the past few months. Hygiene and safety has taken a front seat in our day-to-day lives whereas before, it may have fallen to the wayside. We've become extremely aware of every door handle touched and every time our 6-foot personal bubble is invaded. Carrying a mask, hand sanitizer, and wipes has become our new everyday routine. So how does this new awareness affect our relationship with the foodservice industry? Here's how:
Demand for Delivery Services & Curbside Pick-up:

During the peak of lockdown, many individuals opted for delivery services for both groceries and restaurant meals for the comfort, convenience, and feeling of safety. At one point - many were only able to eat restaurant food through delivery or curbside pick-up. Consumers who didn't previously engage in delivery and pickup options, began doing so more frequently. These changes in consumer behaviors are projected to last for years to come. Because of this, delivery will remain a critical part of the restaurant industry long-term.

Importance of Restaurant Sanitation Practice:

Safety has become a top priority, if not the most important thing, to many consumers since the beginning of COVID. They are more attentive to restaurants following top-notch safety and hygiene procedures and less forgiving if a restaurant does not seem to be prioritizing these measures. One employee, not wearing a mask properly while holding a customer's food can be enough to deter a customer from returning in the near future. Customers are taking note of increased sanitation stations, availability of wipes, shield barriers, and no-touch options when deciding which restaurants to continue to dine at. It is difficult to foresee a time in the near-future where the consumer becomes less aware of these safety measures. For restaurants, it's crucial that they treat these sanitation procedures as if they are a long-term solution rather than a short-term inconvenience.
If you're interested in reading more about the impact of COVID-19 on restaurant and/or foodservice consumers' behavior, check out our recent blog delving more into this topic, here.
2. The Restaurant Operators
According to a McKinsey & Company report, prior to COVID, nearly 40% of restaurants operated at a loss or were just able to break even. With the additional costs required to comply with hygiene and safety protocols, for many - it can be too much, especially if they are barely scraping by as is. Not only are there new protocols restaurants need to follow but, over 1/2 of customers now expect to be provided with sanitation items when dining out - rather than being responsible for them themselves. All of this is on top of the reduced capacity of guests allowed in a restaurant at any given time due to physical distance restrictions. So, what can restaurant operators do to increase their ability to turn a profit and thrive in the restaurant industry when their overhead has wildly increased and their foot traffic has noticeably decreased? Here are some ideas:
At Home Experiences:

Meal kits have been on the rise since COVID hit. Now, restaurants are joining in alongside companies like Hello Fresh and Blue Apron to provide consumers with a fun and creative way to experience restaurant quality food, at home in the comfort of their own home. Meal kits are a great way to keep loyal customers satisfied while catering to different levels of customer's comfort post-COVID. For a customer not ready to venture out into a public setting, or even just finding themselves enjoying food at home more, meal kits are a great option.

The Rise of Ghost Kitchens:

With a major portion of the population still hesitant to dine out, Ghost kitchens are a great course of action for restaurants. Ghost kitchens are professional cooking facilities that prepare delivery-only meals. A great alternative for consumers looking for a high quality restaurant style meal without the risk of in-person dining. Ghost kitchens avoid many common overhead costs making them less risky during uncertain times when compared to your average restaurant. For more information on Ghost Kitchens, check out our blog here.

Dine-In Ordering:

Dine-In ordering allows customers to safely dine in a restaurant through scanning a QR code right from their phone. This allows customers to avoid high contact situations such as ordering and paying. Interactions between the server and customer are more limited and concise. Dine-In Ordering lets guests have the entire physical restaurant experience without having to even touch a menu or physical check.

In-House Online Ordering and Delivery Services: Third-party delivery service fees can become too costly for businesses, especially since many businesses are operating with very little profit during these times . By housing online orders, the fees associated with third-party delivery service, which can be roughly 20% of the total order, can be eliminated so you can meet the needs of the new restaurant customer, without breaking the bank.
COVID-19 has forced many Restaurant Operators to take risks, be more innovative in their promotions and messaging , and adopt new technologies in order to keep their businesses afloat. While some of these changes may not have worked, some were wildly successful and will stay with us for years to come as we navigate a new normal post-COVID.
Subscribe to our blog
Receive free educational resources like exclusive reports, webinars, and industry thought leadership articles straight to your inbox.