The Golub Corporation will be deploying Retail 20/20 in the cloud to provide valuable store-level insight
MOUNT LAUREL, NJ, February 19, 2015 – Agilence, Inc., the leading provider of cloud-based exception reporting solutions, today announced that Price Chopper will deploy Retail 20/20 exception-based reporting to replace their legacy exception reporting application NaviStor, which has reached end-of-life. Price Chopper, who operates grocery stores in Connecticut, Massachusetts, New Hampshire, New York, Pennsylvania, and Vermont, selected Retail 20/20 for its advanced reporting engine and intuitive interface.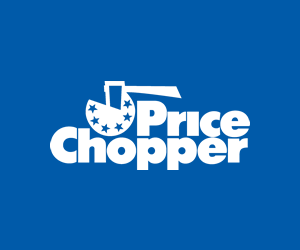 "We were looking for a tool that was very easy to use, while being powerful enough to handle our complex reports and queries," said Scott Ziter, Director Security/LP, Price Chopper. "After a hands-on session with Retail 20/20, and a comparison to our legacy solution, the decision was easy."
"Retail 20/20 has the ability to generate complex reports with no knowledge of SQL or help from IT departments, something that Price Chopper was very pleased with," said Russ Hawkins, CEO, Agilence, Inc. "The addition of Price Chopper to our family is a direct result of our team's commitment to making a better solution."
About Agilence
Agilence (www.agilenceinc.com) is the industry leader in next-generation exception-based reporting solutions for retail loss prevention and operations. Agilence develops Retail 20/20™, a highly flexible and powerful, cloud-based reporting solution that provides visibility into daily store operations to reduce fraud and operational inefficiencies. Retail 20/20 provides users with a complete view of their business, empowering them to make informed decisions faster, to increase efficiency and improve profit margins across the enterprise. Founded in 2006, Agilence, Inc. is headquartered in Mount Laurel, NJ. To learn more about Agilence, please email sales@agilenceinc.com or call 856-366-1200.
###
MEDIA CONTACT
Adam J. Creamer
856-366-1200