Spring is in full swing and the holidays are lining up. It seems as though we just celebrated Easter, and now Mother's Day is just around the corner. Soon enough our offices will close for Memorial Day, and shortly after dad's everywhere will be playing golf as we celebrate Father's day. With each new holiday, retailers launch their latest efforts to drive sales. Typically, retailers try to order seasonal merchandise that is as relevant as possible based on historical buying habits. But what if there were hidden patterns in your data that indicated new, unique purchasing behaviors? Learning how to capitalize on these patterns can help increase holiday sales, and even convert some new customers.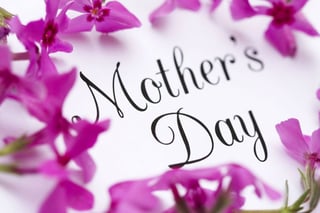 Stores are currently knee deep in the Mother's Day essentials: cards, spring flowers, and heart shaped chocolate. The standard thinking in retail is that the more holiday specific merchandise you sell prior to the intended holiday, the less post-holiday cost-slashing they undergo to get obsolete items off the shelves. This is where analytic applications like 20/20 come in, helping everyone from store managers to corporate planners analyze data from previous years to predict upcoming sales trends and behaviors.
Using a traditional selling mindset your managers will say that every time a bouquet of colorful Mother's Day roses was purchased from the store, the customer was more likely to buy a box of heart shaped chocolates rather than a normal candy bar. This particular pairing seems obvious, but what if your data was trying to show you subtler patterns? What if Mother's Day roses were actually sold with construction paper and glue sticks more often than chocolate? Being able to identify hidden trends like this allows you to capitalize on actual customer behavior, not just assumptions. Once you know the real behaviors you can run promotions, offer discounts, or even train cashiers to suggest item pairing.
There isn't much time left before Mother's Day comes and goes, but here's some good news…there are plenty of holidays on the horizon, like Memorial Day! Parades, barbecues, and beach trips are penciled in everyone's calendar and the countdown to this long weekend has begun. But before shoppers' head outside to enjoy the weather, they will be looking to retailers to pick up the necessities. To have the best holiday possible, regardless of what holiday it is, you need to be using data analytics. Identify accurate trends, predict new ones, and build a marketing plan around the results. Knowing what to stock your shelves with, what items should to place together, and what sales to run can make or break any holiday.
So, what is your data telling you?