How to Achieve True Data-Driven Enterprise Oversight
Blog
General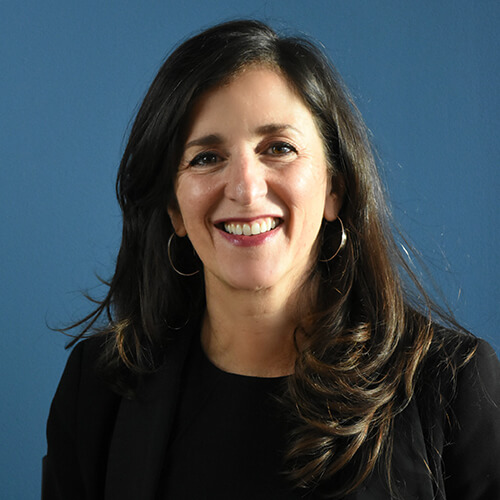 Catherine Penizotto
•
October 11, 2018
•
7 min read
To make decisions based on data, you must first uncover the full story your data has to tell, delivering actionable insights to key decision-makers, and consistently measuring performance.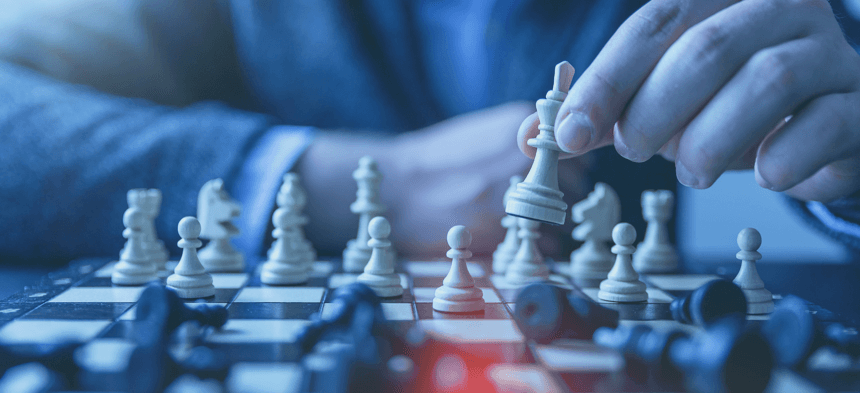 At the highest level, organizations turn to Business Intelligence and Data Analytics to make strategic business decisions that can dramatically affect a company's bottom line and future direction. A siloed business environment, in terms of both data and/or culture will make any sort of enterprise oversight a difficult, if not impossible task. Different reporting systems for each type of data, or for each department will mean spending time reconciling differences and untangling conflicting definitions of truth. Rather than relying on an incomplete perspective of organizational efficiency and efficacy, companies must break down data silos to gain a complete view of their business. To make decisions based on data, you must first uncover the full story your data has to tell.
Find out how a Controller for a national convenience store brand broke down data silos to measure loyalty program effectiveness:
Rick's Story
Rick had always been good with numbers and found no greater pleasure than deciphering a complex spreadsheet and translating it into action items for his executive and management teams. A Controller for a national convenience store chain and a classic analytic thinker, he trusted the numbers wholeheartedly and was often frustrated with conjecture - which is precisely why he was tasked with producing reporting on his company's newly revamped loyalty program.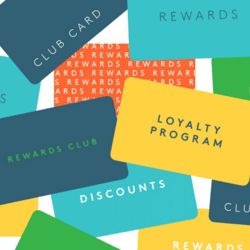 Last year, when the idea for a revamped loyalty program was presented by marketing, Rick was wary. Nancy, the Chief Marketing Officer had made a good argument for the change. The old loyalty program was outdated. Customers had a loyalty card and received a stamp for each cup of coffee, tea, soda, or other specialty beverage until they accumulated 5 stamps, at which time they could redeem the card for a free hot, cold, or dispensed (non-packaged) beverage. Nancy's proposal highlighted industry disruptors and argued that in order to compete, they needed to offer more rewards to increase store visits and increase customer loyalty. The new loyalty program allows members to earn points for most purchases store-wide. Rather than stamps on a card, points are accessed within a mobile app and redeemable for rewards like merchandise, discounts on future purchases, or even cash back.
Since that initial proposal, Rick hadn't heard much about the updates to the loyalty program. When the new loyalty app launched three months ago, his boss Mike, the CFO, asked him what he thought of the updated program.
"I think it's a good idea in theory, but we'll have to see what the numbers say," Rick said.
"I thought you'd say that," Mike said grinning. "I'd like to see the impact this has on our profits so that we have a better idea how to plan moving forward. Give it a few more months and then I'd like to see some reporting. What is the program costing us? How does it compare to the old program? What profits or losses can we attribute to the changes? I want the full story of how this will affect us moving forward."
Three months later and Rick was ready to dig into the numbers but not sure how to deliver what Mike had requested. It quickly became clear that the reporting capability of their ERP system was only giving them part of the story. He went to Nancy and asked how her department was measuring the success of the new program.
"Our key metrics are number of program enrollments and activity within the mobile app. I've put in a request with IT for reporting, but they don't expect them to be ready until Q1," Nancy said. "I'll be happy to share the reports when I get them in a few months."
"But that means you won't have any reporting until nine months after launch. How are we supposed to measure effectiveness?" Rick asked surprised.
Nancy shrugged, "I know. But they told me that's the earliest they could build them."
"Okay. Well, do you have any idea how many people have signed up so far?" Rick asked, realizing that this was going to be harder than he thought.
"Not exactly. We've been promoting heavily to our target audiences and our click-through rates and ad spend both look good but we won't know how those translate to enrollments until I get those reports from IT."
"Hmm… Okay," Rick sighed. "What about measuring uplift and transactional comparisons between members and non-members like average transaction value, purchase frequency, and spend per visit?"
"Those would be great, but I don't think we have any way of accurately measuring that. Remember we're upgrading from stamps on a card so there aren't many mechanisms set up for reporting," Nancy explained. "And if we did have them, I'm sure I'd have to wait another year or two to actually see the reports."
Frustrated, Rick called the IT department hoping they could give him an update about when Nancy's reports would be ready and whether or not the reports he needed could even be made with their current systems.
"Um, I'm pretty sure Operations has a system that uses our POS data to produce the Ad-Hoc reporting you're looking for. Let me see… Yeah, it's called 20/20 Retail. Let me get you set up with a user license so you can take a look since Nancy's reports won't be ready for at least another few months."
Rick was immediately impressed with the system. He had set up a training session with their Account Manager at Agilence to ensure he was taking full advantage of the features now available to him.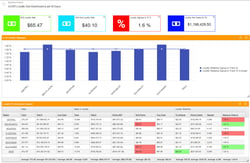 With just a few hours of training, he was able to build dashboards and reports that showed program activity by region and compared purchasing activity by members of the loyalty program to non-members both before and after the changes were made. With those reports in hand, he shared his findings with Mike a few days later.
"…and so, you can see that the average transaction value and purchase frequency has already increased for members of the new program compared to current non-members and members of the previous program," Rick concluded.
"How did you get these reports so quickly? "Mike asked, genuinely surprised. "I wasn't expecting an update so soon."
"Operations was using a system called 20/20 Data Analytics," Rick explained. "With it, I was able to build the reports myself based on company-wide transactional data right out of the POS. It even comes with loyalty tracking if we wanted to dig deeper."
"Fantastic," Mike said, pleased. "Nancy would have waited almost a year to get reporting from IT and even then I don't think those reports would provide these kinds of insights. She'll be ecstatic to see what you've found, and these numbers will help us plan next year's financials. Well done, Rick!"
"Happy to help," Rick replied. "I was skeptical of the new program at first, but.."
"The numbers don't lie." Mike finished Rick's sentence for him, nodding while looking over some of Rick's reports on his desk.
"Exactly." Rick said, smiling.
Enterprise Oversight Requires the Rest of the Story
Rick's story highlights the fact that when your data is fragmented into separate repositories or data silos, effective enterprise oversight is nearly impossible. These information silos have made it difficult to manage, analyze, and activate data. When every department has their own data repository isolated from the rest of the organization, the result is many fragmented pieces of a much bigger data story. Rick got part of the story from the financial reporting in his ERP system, and he could have gotten another part of the story from Nancy's reports on program sign-ups and mobile app usage. But Rick needed to find the rest of the story and he didn't want to wait a year to find out whether the new loyalty program was helping or hurting store profits.
This type of enterprise oversight is only possible by breaking down data silos and utilizing a robust data analytics solution to deliver multiple levels of reporting and actionable insights. All your data in one place means uncovering the full story your data has to tell without waiting in an IT queue.
To learn more about becoming a Data Hero like Rick and measuring promotional effectiveness, view our on-demand webinar, "The Data Analytics Hero: The Roadmap to Measuring Promotional Effectiveness!
Subscribe to our blog
Receive free educational resources like exclusive reports, webinars, and industry thought leadership articles straight to your inbox.