Netflix's Bird Box dominated all social platforms for the last week of 2018 and the beginning of 2019. Shortly after its release, the 'Bird Box Challenge' took off, leading to an unfortunate event where a teenager who was attempting to drive blindfolded, ended up (unsurprisingly) in an accident. The movie became a cultural phenomenon which created a lot of conversation and speculation about the 'true meaning' behind the movie. Because of this uncertainty, the audience was left scrambling to find a deeper explanation behind the film, some saying it was about the fears of becoming a parent, the evil of social media and, even mental health. While we may never know if there was a deeper meaning behind the themes and plot of the film, there are great analogies behind the blindfold itself and the idea of not being able to see. Although taking your blindfold off in Bird Box's world is deadly, there are real-world situations in business where people are figuratively blindfolded (aware or not) to valuable information or data. Taking off this metaphorical blindfold can lead to better decision making for organizations and businesses as a whole.
See (your Data) - It's beautiful!
Trusting your gut is a common method used when making decisions both in business and daily life. But relying on only that 'feeling' is usually not a responsible way to make decisions, especially if they have the ability to impact an entire organization. It is crucial to dig into your data to ensure you are making the best possible choices for your organization. Take a look at some of the reasons below on why data-driven decision-making is important in today's culture.
Consistency: Over time, consistently using data backed information to make decisions will lead to an overall cohesion in the decisions being made by the organization as a whole.
Awareness: Being on top of your data allows you to have a better understanding of your customer's perceptions and excitement towards your company and deeper insight on what is and isn't working for them. Being on top of this information creates more knowledge that can be used to support decision making, resulting in smarter choices being made.
Responsiveness: Having access to data, both historical and real-time supports the ability for decision-makers to be proactive in choices they make while also utilizing past data for trends and patterns.
Quick Decisions: Data at your fingertips can drive leaders to have the capability of making quick and confident decisions backed up by supporting data, at a moments notice.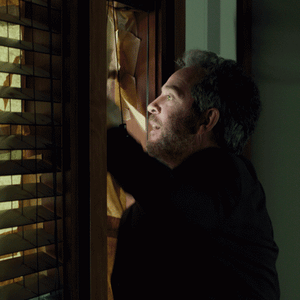 To make smarter choices we need data so we can utilize that information to fuel intelligent business decision-making practices. It's better to back up your gut instincts with facts that support your decision. Even though Sandra Bullock's character Malorie rowed through a raging river blindfolded, most decisions in real life can't be made on blind intuition. Maybe Gary was on to something when he said we need to 'take off our blindfolds to see the light'. So, don't drive your business blindfolded (as mentioned earlier it never works out) use your data to guide your businesses forward and towards a successful, transparent future. Uncovering all the information you were blinded from may give a fresh, new outlook that could revolutionize how you make critical decisions for your business.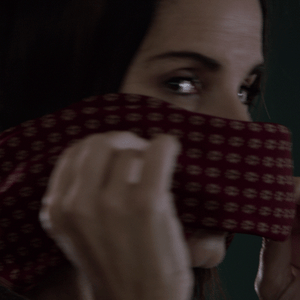 Learn more by watching our on-demand webinar, led by Agilence CEO Russ Hawkins as he discusses being innovative during disruption and gaining a competitive advantage by staying ahead of the curve.