It was a beautiful two days in the middle of Philadelphia as members of the Agilence family funneled into the Laureates Conference Center within the Franklin Institute to embark on a fun filled agenda of activities and meetings. The event helped to foster a community of sharing and learning for the 35 clients that attended. Each attendee spent much of the time exchanging success stories, learning new tips and tricks, and networking with like-minded professionals.
Along with the sharing and networking sessions, attendees saw multiple presentations that helped to outline the future of data analytics and what is possible for retailers today. There were also a few breakout sessions that allowed attendees to share the unique ways they use 20/20, and to discuss industry trends and best practices. The main theme flowing through the entire User Forum was the idea of working with different departments within the organization, making the most of the data at hand to improve the customer experience.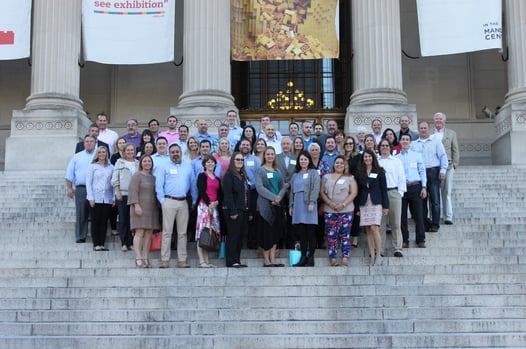 Customers were extremely pleased with the User Forum and one customer in particular had this to say about attending, "The agenda and presentations were professional, informative and flawlessly executed. The venue and meals were excellent and the dinner was not only delicious but loads of fun", said Joe Sherman, Director of Loss Prevention, Au Bon Pan. Sherman also added, "The Agilence Team is comprised of smart, passionate, high energy, respectful, proud and caring individuals who strive for excellence. I know that Au Bon Pain made the right choice moving to Agilence because we did not merely sign an agreement with a Data Exception Reporting Service but rather we established a service partnership with their exceptional team."
Members enjoyed the time to connect and network with one another while getting to know about each other and their businesses on a deeper level during dinner at the renowned Chima Brazilian Steakhouse. Overall, it was a successful and well-rounded event for all customers in attendance giving insight into LP current happenings as well as future outlooks for the foreseeable future within the industry. Agilence is already in motion to start planning for the third annual user forum set for the spring of 2016. Check out photos from this year's event at the link below and see how much fun it was to be a part of User Forum 2015!
https://www.facebook.com/media/set/?set=a.10153518386096438.1073741828.93450286437&type=1&l=bd2189df19